Obama Administration Rule Incorporates First-Ever Environmental Justice Analysis
Rule makes history on process but protections from hazardous waste fall short
Lisa Evans, Earthjustice, (978) 548-8645
,
Leslie Fields, Sierra Club, (202) 548-4586
,
Vernice Miller-Travis, (301) 537-2115
Washington, D.C.
—
An Environmental Protection Agency rule on hazardous waste recycling enlists the first-ever thorough analysis of environmental justice and community health impacts by a federal agency in U.S. history. While the process is historic, the result falls short of protecting vulnerable communities and fully restoring critical safeguards for the recycling and reclaiming of hazardous waste. Consequently, the rule leaves critical gaps in community safeguards from toxic exposure.
The rule released today determines whether thousands of companies that handle hazardous waste can operate without oversight from state and federal agencies charged with protecting public health and safety. The stakes are high because decades of research show that these facilities are located disproportionately in communities of color and low-income neighborhoods already overburdened by pollution, and these facilities have an egregious track record of releasing dangerous chemicals, such as benzene, toluene, trichloroethylene, and heavy metals like arsenic, lead and mercury that have been linked to cancer, birth defects, immune disorders and lupus.
In 2008, the Bush Administration made a sweeping decision to let these facilities operate without oversight. After a suit challenging the Bush Administration rule by the Sierra Club, then-Administrator Lisa Jackson committed in 2009 to revisit the Bush rule and undertake the first-ever environmental justice analysis. Environmental justice communities and community groups, civil rights groups, academic leaders, and environmental groups had advocated for the Obama administration to conduct a thorough review of the environmental justice impacts of hazardous waste dumping from recycling facilities. The first-ever undertaking of this comprehensive, peer-reviewed analysis inspired high hopes that EPA would finalize a strong rule and start taking environmental justice seriously in all of its rulemakings.
The historic milestone achieved today is the Obama Administration's incorporation of a thorough data analysis of the environmental justice impacts of the rule. For 20 years, the EPA and other federal agencies largely ignored Executive Order 12898, signed by President Clinton, which requires federal agencies to consider environmental justice in their rulemakings. This consideration is now a reality as the Executive Summary of the rule's environmental justice analysis confirms, "To achieve the goals of Executive Order 12898…, EPA must consider environmental justice when developing a regulation."
But despite the milestone on process, the rule still leaves gaps in protection for the nation's most vulnerable communities.
"We had great expectations when we read the EPA's proposed rule and excellent environmental justice analysis back in 2011," Leslie Fields, the Sierra Club's Director of Environmental Justice and Community Partnerships Program, said. "While the proposed rule needed to be strengthened, it offered greater chemical safety for those living near scrap metal yards or refineries. Now, we've waited three years for a final rule that barely touches the surface of what it needs to do."
"After several years of delay, the EPA's Definition of Solid Waste Rule has been finalized," said Vernice Miller-Travis, an environmental justice expert. "I am pleased to see that the findings of the peer reviewed environmental justice analysis have been incorporated into the final rule. This should set a precedent for the Agency that there is value in incorporating environmental justice analyses to determine if communities already burdened by environmental and public health threats will see their circumstances improved or worsened before a final rule is set in place. However, many of the other safeguards and protections for vulnerable populations were not incorporated into the final rule. This will mean extra vigilance is needed by EPA to ensure that the operations of hazardous waste recyclers do not continue to harm nearby populations and communities."
Said Lisa Evans, Earthjustice Senior Administrative Counsel: "Today's rule was a major test of EPA's commitment to environmental justice under Obama, but for all the agency's solid preparation, it has missed an opportunity to pass that test. The comprehensive, peer-reviewed analysis inspired high hopes that EPA would finalize a strong rule and start taking environmental justice seriously in all of its rule makings. But we needed and expected a stronger rule that would have closed all loopholes left by the Bush rule and by decades of exemptions from regulatory standards. This rule still fails to protect sufficiently the nation's most vulnerable communities from exposure to hazardous waste."
BACKGROUND INFORMATION
Today's final rule comes after repeated delays by the U.S. Environmental Protection Agency (EPA) and the Office of Management and Budget.
In 2009, Earthjustice filed a lawsuit over the Bush Definition of Solid Waste Rule because of the absence of critical standards to protect communities that host the dangerous facilities.
In 2011, the EPA proposed a new Definition of Solid Waste rule that restored many of the protections that were removed under Bush. However, EPA did not finalize the rule by a December 2012 deadline in its consent agreement with the Sierra Club. More delays ensued in 2014, when the Office of Management and Budget failed to review the rule within 90 days, and held the rule for almost nine months.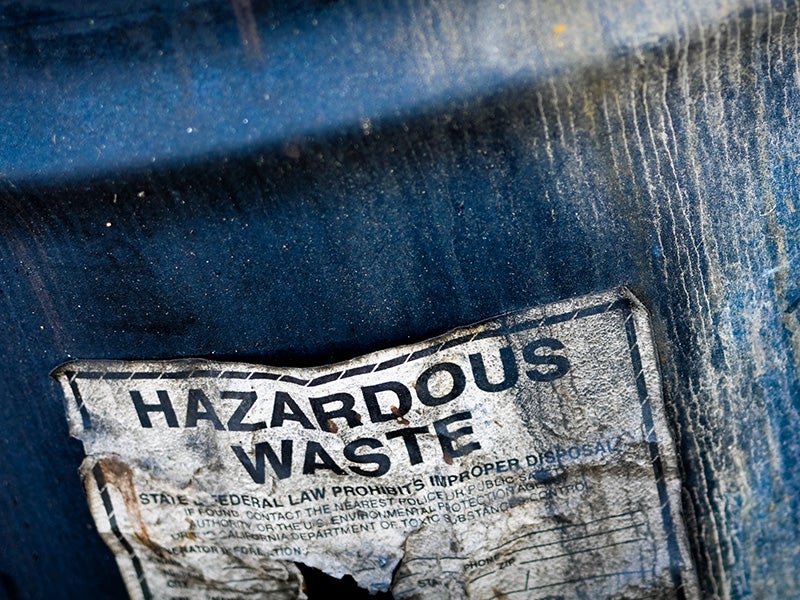 Earthjustice is the premier nonprofit environmental law organization. We wield the power of law and the strength of partnership to protect people's health, to preserve magnificent places and wildlife, to advance clean energy, and to combat climate change. We are here because the earth needs a good lawyer.