Scientific Report: Oil Fumes Pose Health Risk To Albany South End Residents According to Expert Report
Calls New York state agency's claim of no health risk "irresponsible"
Christopher Amato, Earthjustice, (212) 845-7390
,
Charlene Benton, Ezra Prentice Homes Tenants Association, (518) 472-0201
,
Roger Downs, Sierra Club, (518) 426-9144
,
Mollie Matteson, Center for Biological Diversity, (802) 434-2388
Albany, NY
—
Residents of Albany's South End face a significantly greater risk of cancer and other diseases because of chronic exposure to toxic pollutants associated with crude oil operations, according to a report submitted today to the New York State Department of Environmental Conservation (DEC) by a nationally recognized expert on the public health impacts of toxic chemicals. Dr. David O. Carpenter, the Director of the Institute for Health and the Environment at the State University of New York at Albany, reveals in the report that, according to the DEC's own air quality monitoring data, benzene levels in the area exceed the long-term health standard. Benzene is a known human carcinogen.
Dr. Carpenter's report characterizes as "irresponsible" DEC's conclusion in an August 2014 report that the South End air monitoring results do not raise a public health concern. He points out that the results show that benzene levels in 20 out of 21 air samples exceeded the long-term benzene exposure standard, and the mean value for all samples is nearly three times the long-term benzene standard. He also notes that benzene is only one of a number of toxic pollutants, called volatile organic compounds (VOCs), that were measured at high levels in the area.
Charlene Benton, president of the Ezra Prentice Homes Tenants Association, stated, "Dr. Carpenter's report confirms what the people who live next door to the crude oil facilities at the Port of Albany have known all along: that the oil fumes from those facilities make people sick. We don't understand how DEC could have concluded that there are no public health issues without having spoken to a single resident of Ezra Prentice about what its like to live here and breathe this polluted air. Who is going to protect our children, our old people and everyone who lives here if DEC walks away from this?"
Christopher Amato, an attorney with Earthjustice, which represents the Tenants Association, said, "Dr. Carpenter shows that DEC's analysis of its air monitoring results is a whitewash. The families who live and work in Albany's South End deserve to have clean air to breathe. Dr. Carpenter's report makes clear that their health is at risk from crude oil operations at the Port of Albany, but DEC is pretending that there is nothing to worry about. This report underscores the need for a full environmental review of crude oil operations at the Port of Albany."
Roger Downs, conservation director of the Sierra Club Atlantic Chapter, said, "The Carpenter report highlights a troubling trend at DEC in which potential public health hazards are dismissed without adequate study and public review. The Albany crude oil terminals represent the most significant new threat to air quality in the Capital District. It is time for Governor Cuomo to take action to protect the health of local residents suffering from headaches, asthma, nosebleeds and potential long term health affects from crude oil operations."
Mollie Matteson, a senior scientist with the Center for Biological Diversity, said: "Crude oil transport is already risking the long-term health of nearby communities with toxic oil fumes, already endangering public safety with explosive oil trains, already threatening the Hudson River with oil spills. It would be unconscionable for DEC to allow more oil by rail through Albany until a thorough assessment of all the risks is conducted, and the well-being of people and the environment can be assured."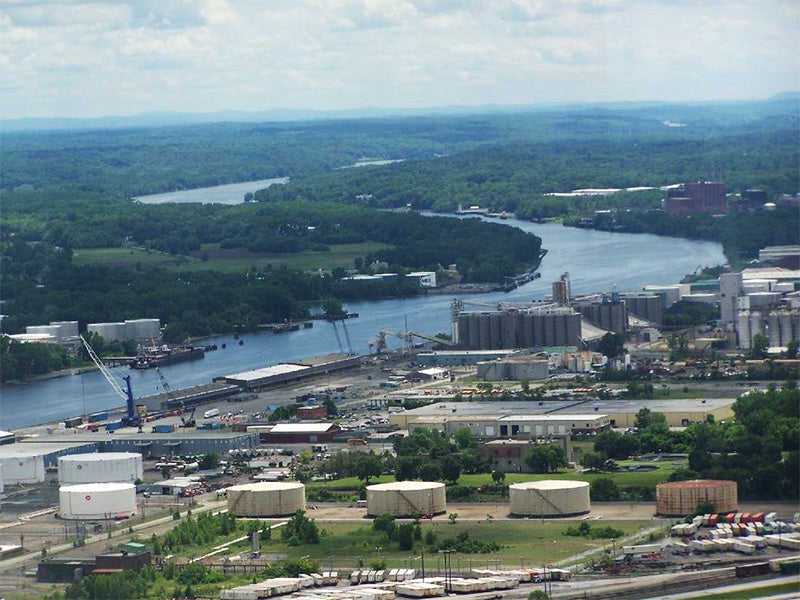 Earthjustice is the premier nonprofit environmental law organization. We wield the power of law and the strength of partnership to protect people's health, to preserve magnificent places and wildlife, to advance clean energy, and to combat climate change. We are here because the earth needs a good lawyer.