Statement of Waterkeepers & Fishermen on Anticipated WA State Fish Announcement
The Governor has announced that he will present a "path forward" on Washington's fish consumption standard and development of human health water quality criteria on July 9, 2014. Earthjustice, representing the Puget Soundkeeper Alliance, Columbia Riverkeeper, Spokane Riverkeeper, North Sound Baykeeper, and the Pacific Coast Federation of Fishermen's Associations, sued the U.S. Environmental Protection Agency…
Janette Brimmer or Matt Baca, Earthjustice, (206) 343-7340, ext 1029 or 1021
,
Chris Wilke, Puget Soundkeeper Alliance, (206) 297-7002
,
Rick Eichstaedt, Spokane Riverkeeper, (509) 835-5211
,
Wendy Steffensen, North Sound Baykeeper, (360) 733-8307
,
Zeke Grader, Pacific Coast Federation of Fishermen's Associations, (415) 561-3747
Oympia, WA
—
The Governor has announced that he will present a "path forward" on Washington's fish consumption standard and development of human health water quality criteria on July 9, 2014.
Earthjustice, representing the Puget Soundkeeper Alliance, Columbia Riverkeeper, Spokane Riverkeeper, North Sound Baykeeper, and the Pacific Coast Federation of Fishermen's Associations, sued the U.S. Environmental Protection Agency (EPA) in October 2013 to enforce EPA's obligation to step in with protective standards where the state has failed to do so.
The groups have been engaged for years in advocacy to hold the state accountable to Clean Water Act requirements for the state to set adequately protective standards. The EPA has been telling the state of Washington for years that its standards are inadequate and fail to protect Washingtonians from toxic pollution.
Waterkeepers Washington and the commercial fishing families of the Pacific Northwest urge the Governor to develop protective standards for all Washington families to ensure our waters are clean and healthful for generations to come. Waterkeepers Washington and Washington's commercial fishing families stand by the following principles:
Our food and water must be safe and free of toxic chemicals that cause cancer, organ damage, reproductive dysfunction and/or impairment in brain development.
Water quality standards must be set so that all citizens and communities are protected for the amounts of fish and shellfish they actually eat and the water they drink.
The amount of fish that people consume is information known and certain—this is not something that is open to interpretation or political influence.
The EPA and various Departments of Health all encourage consumption of fish as a health benefit. To keep our fish and seafood safe, we should not be thinking about half-measures or ways to avoid protecting people from toxic and cancer-causing chemicals.
Parts of Puget Sound and rivers like the Duwamish and Columbia are awash in toxic chemicals from decades of certain industries using our waterways as industrial sewers. It is no surprise that some of these same industries want to continue to do so, but the promise and overarching requirements of the Clean Water Act are that this should have ended long ago. Revising the fish consumption rate is an important and long overdue opportunity to protect our waterways and the people that use them.
The federal Clean Water Act lays out a map to a future where every waterway in the country is safe enough for swimming and fishing and establishes a process to set numeric standards for achieving these goals. We urge the Governor to take quick action to ensure clean, healthful waters in Washington State for all our citizens in fulfillment of this promise, without industry-crafted loopholes, exemptions, or reduced protections for our communities.
WHAT TO WATCH FOR IN THE PLAN TOMORROW
Earlier proposals from the Washington Department of Ecology under consideration by the Governor included the following:
Increased public risk—previous proposals included increases in how many people the state allows to be put at risk—from one in a million people to one in 100,000. By allowing more people to be put at risk, a new standard that seems more protective can be made meaningless and weak
"Mixing zones," areas where industry is allowed to discharge high levels of toxins in the hope they will be "mix and be diluted" in the water downstream. Science shows they are not diluted—many toxins build up and accumulate in fish.
"Variances" from new more protective standards—excusing whole sections of water (maybe even the whole state for mercury) from actually meeting the new, more protective standard for decades.
"Intake credits"—a way of allowing every polluter to add tiny amounts of pollutants all the way down a river. Many of these pollutants are toxic even in very tiny amounts and many of them build up in fish and shellfish.
Less-protective PCB water quality standards, weakening the current standard. PCBs are cancer-causing and so toxic they were banned in the 1970s but are still in some polluters' discharges.
Unacceptable delays—previous proposals gave polluters decades to decrease and end their toxic pollution even though the Clean Water Act directed toxic pollution to our waterways to end in the 1980s.
AVAILABLE FOR COMMENT ON THE GOVERNOR'S PLAN
Janette Brimmer or Matt Baca, Earthjustice, (206) 343-7340, ext 1029 or 1021
Chris Wilke, Puget Soundkeeper Alliance, (206) 297-7002
Rick Eichstaedt, Spokane Riverkeeper, (509) 835-5211
Wendy Steffensen, North Sound Baykeeper, (360) 733-8307
Zeke Grader, Pacific Coast Federation of Fishermen's Associations, (415) 561-3747
BACKGROUND
The Washington Department of Ecology has for years used a fish consumption rate of a scant 6.5 grams (less than a quarter ounce) of fish or shellfish a day—a morsel that fits on a snack cracker, a rate universally recognized as inadequate. The monthly estimate is slightly less than 8 ounces—a modest serving of fillet. Because of that underestimate, Washington's water pollution regulations are not protective enough for people that eat fish and shellfish. With a change in the rule, the more fish the state acknowledges people eat, the more protective state water quality standards need to be for toxics in order to protect Washington citizens.
For over a decade, EPA has advised states that they should not rely on the old, inaccurate estimate. Instead, states must set fish consumption standards using the best available data including surveys of actual consumption in local populations. Further, EPA has made clear that the local information must include populations that traditionally consume high amounts of fish for cultural, religious, or social reasons and that they too must receive protection. That means that in Washington, commercial and sportfishing citizens, tribes, and communities such as the Pacific-Asian community must be considered and protected. EPA has repeatedly informed Ecology that its rate and the human health standards that are based on the rate, are inaccurate and inadequate to meet the requirements of the Clean Water Act. More recently, EPA has spoken out against reducing the risk protection afforded through Washington water quality standards as likely unwarranted and as having a disproportionate effect on high fish-consuming communities such as Native American tribes and Asian, Pacific-Islander communities.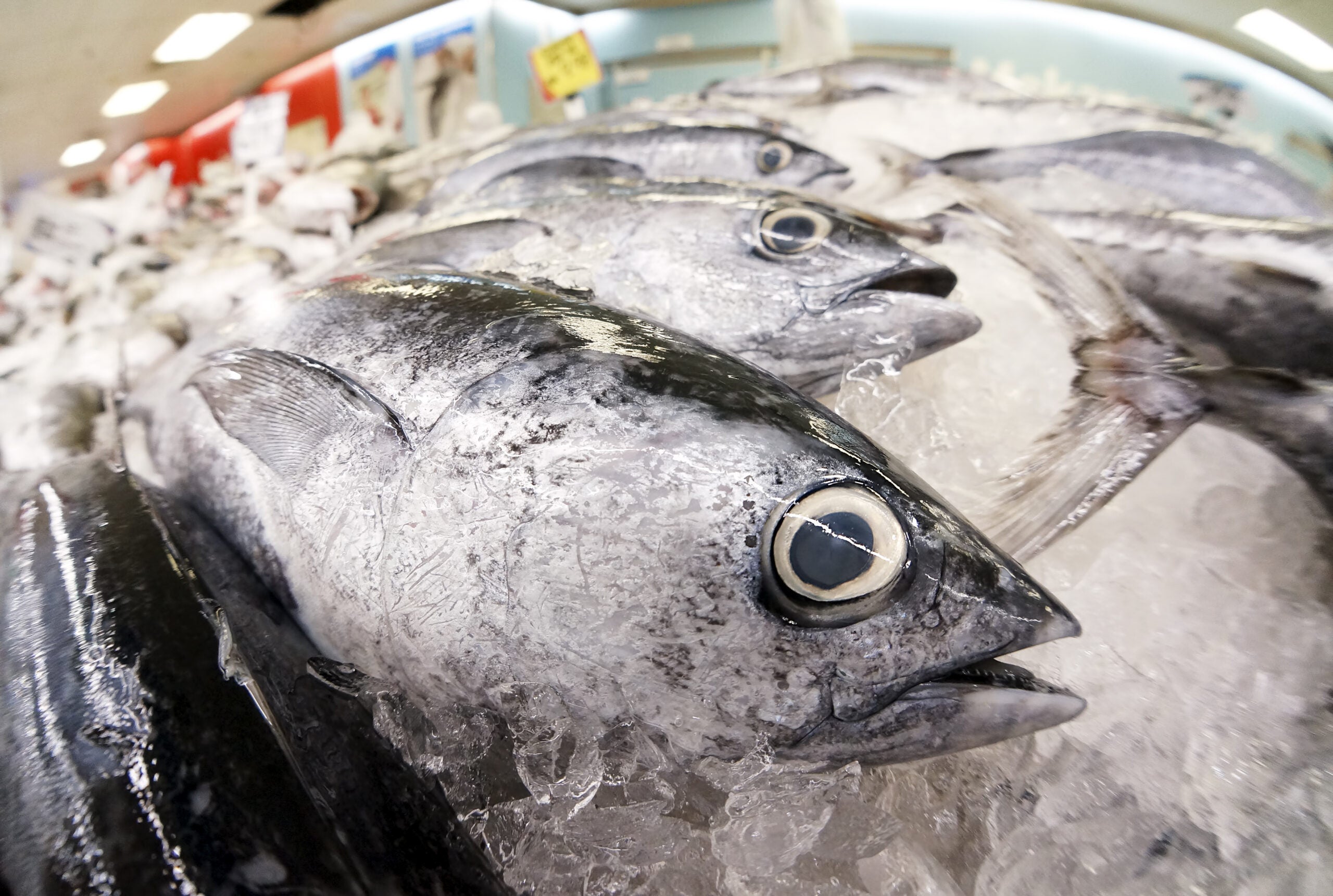 Earthjustice is the premier nonprofit environmental law organization. We wield the power of law and the strength of partnership to protect people's health, to preserve magnificent places and wildlife, to advance clean energy, and to combat climate change. We are here because the earth needs a good lawyer.