Statement on Approval of Kentucky Solar Project
Victory
—
Kentucky approves its largest solar facility and the first utility-scale renewable energy project in the state.
FRANKFORT, Ky.
—
Late Friday afternoon, the Kentucky Public Service Commission (PSC) approved a 10-megawatt solar project proposed by Louisville Gas and Electric (LG&E) and Kentucky Utilities (KU) that will be located at the E.W. Brown Generating Station in Mercer County. This project, expected to go online in 2016, will become the Commonwealth's largest solar facility and appears to be the first utility-scale renewable energy project in the state (not counting "renewable" biomass).
Earthjustice represented Sierra Club in the proceeding before the PSC to support the project, and issued the following statement.
Statement from Matt Gerhart, Earthjustice's lead counsel on this issue:
"The approval of this solar project is a significant step in showing that the Commonwealth's ongoing prosperity can be linked to clean, renewable energy. The Commission's decision acknowledges the benefit of offering a diversity of energy choices and using renewable energy to reduce the financial risk to ratepayers and their hard-earned money.
"Over the span of just one year the price of solar panels declined by almost 50% which led the utilities to take a second look at solar and propose this project. We hope utilities like LG&E and KU will propose more clean energy projects that can create jobs and protect the health of the families and communities of the Commonwealth."
In the order approving the project, the Kentucky PSC included the following statement:
"…it is appropriate for Joint Applicants (LG&E and KU) to diversify their generation portfolio in light of a likely future carbon-constrained world."
LINK TO THE ORDER ISSUED BY THE KENTUCKY PSC:
http://psc.ky.gov/pscscf/2014%20Cases/2014-00002/20141219_PSC_ORDER.pdf
EARTHJUSTICE BLOG POST WITH MORE CONTEXT ABOUT THIS DECISION:
http://earthjustice.org/blog/2014-december/coming-clean-in-kentucky-a-ray-of-light-in-coal-country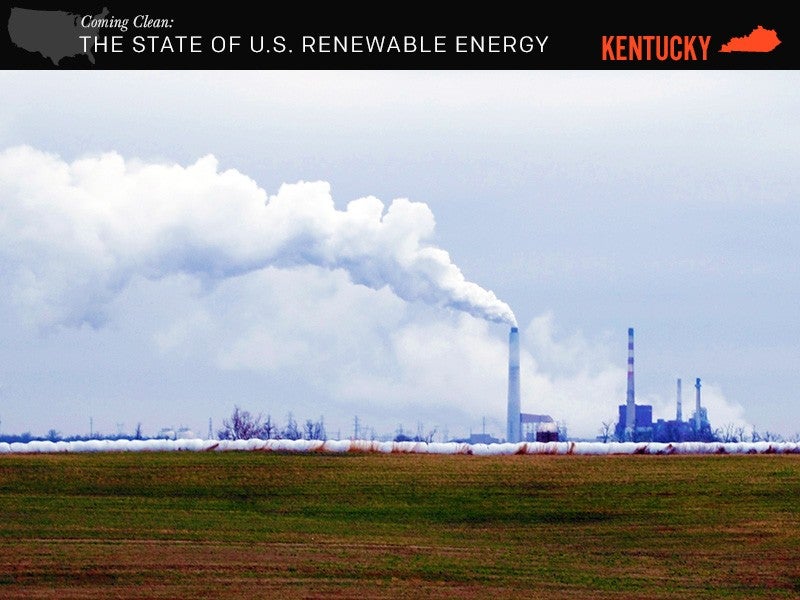 Earthjustice is the premier nonprofit environmental law organization. We wield the power of law and the strength of partnership to protect people's health, to preserve magnificent places and wildlife, to advance clean energy, and to combat climate change. We are here because the earth needs a good lawyer.