Tenth Circuit Issues Key Decision Preserving Canyonlands National Park
Victory
—
The United States Tenth Circuit Court of Appeals issued a long-awaited decision rejecting arguments by San Juan County and the State of Utah that Salt Creek Canyon in Canyonlands National Park is a state highway. Salt Creek Canyon is one of the crown jewels of Canyonlands National Park. It contains the only perennial stream in…
Heidi McIntosh, Earthjustice, (303) 996-9621
,
Stephen Bloch, Southern Utah Wilderness Alliance, (801) 428-3981
Salt Lake City, UT
—
The United States Tenth Circuit Court of Appeals issued a long-awaited decision rejecting arguments by San Juan County and the State of Utah that Salt Creek Canyon in Canyonlands National Park is a state highway.
Salt Creek Canyon is one of the crown jewels of Canyonlands National Park. It contains the only perennial stream in the Park (besides the Green and Colorado rivers) and is home to the Salt Creek National Register Archaeological District, the area with the highest recorded density of archaeological sites in the park. The threat that motorized vehicles posed to these irreplaceable resources is well documented and resulted in the National Park Service's decision to close the canyon to such use.
"This is a great day for Salt Creek and for Canyonlands National Park," said Stephen Bloch, Legal Director for the Southern Utah Wilderness Alliance. "The State of Utah and San Juan County should never have wasted millions of taxpayer dollars in a decade-long lawsuit claiming that a stream is actually a 'highway' through the heart Canyonlands National Park."
"With the Tenth Circuit's ruling, Salt Creek will remain a place of quiet beauty, with healthy wildlife habitat and clean water, unpolluted by the hundreds of jeeps that used to churn through the stream every year," said Heidi McIntosh, managing attorney at Earthjustice's Rocky Mountain office who represented conservation groups that participated in the case.
The State of Utah and San Juan County relied on an 1866 law to argue that occasional travel in Salt Creek Canyon by jeeps had created a public highway. The Circuit Court rejected these claims and affirmed the district court's findings that this was not so.
The decision will have important implications beyond Salt Creek. The State of Utah and its counties are pursuing more than 20 similar cases asserting that approximately 36,000 miles of dirt trails and cowpaths are state highways.
"The Circuit Court's decision should be a wake-up call for the State to drop its quixotic quest claiming cowpaths, two-tracks and streambottoms as highways," said Bloch.
Southern Utah Wilderness Alliance, Sierra Club, Grand Canyon Trust, National Parks Conservation Association, and The Wilderness Society were amici (friends of the court) in the case before the Tenth Circuit. They were represented by attorneys from Southern Utah Wilderness Alliance and Earthjustice.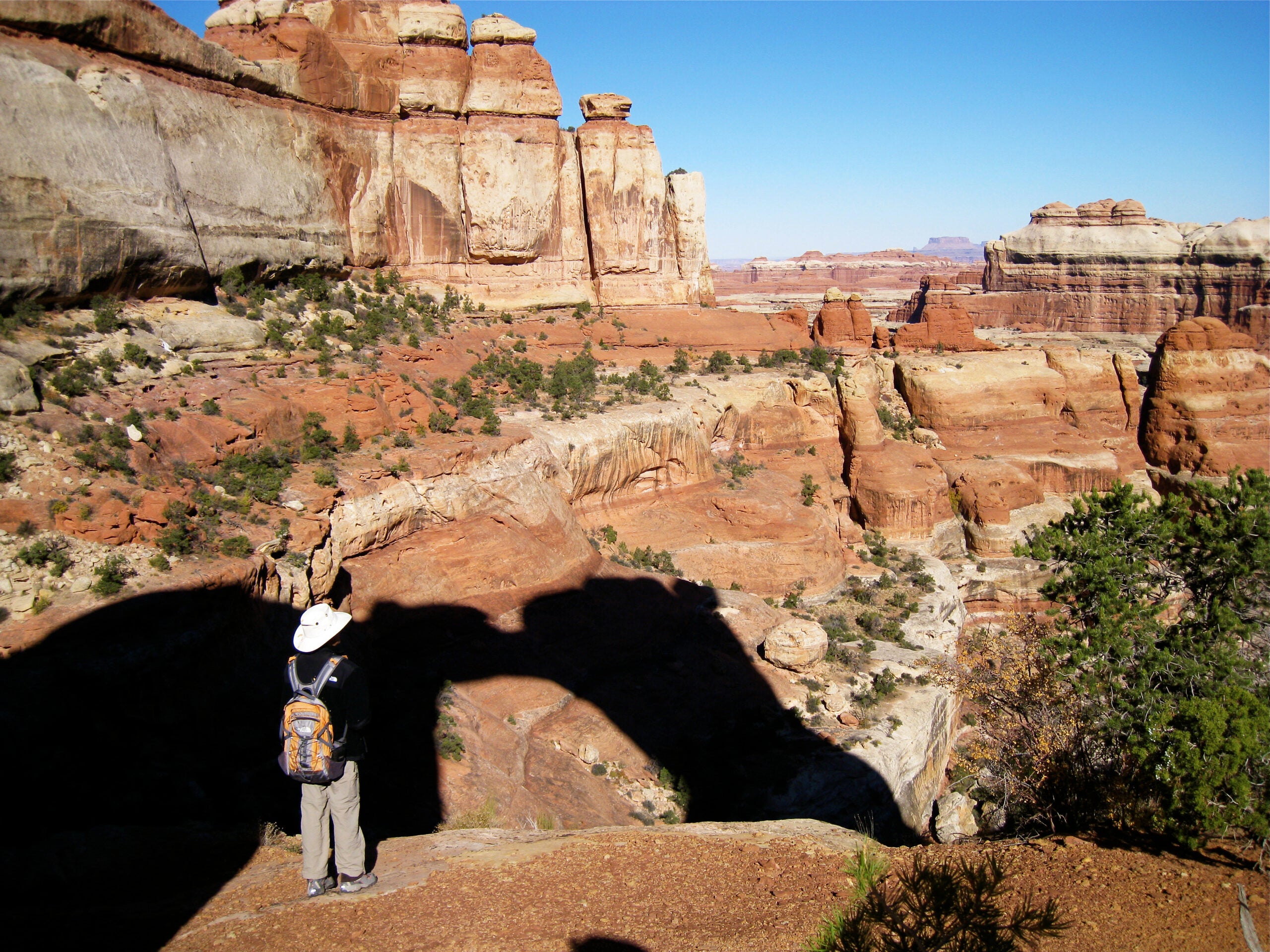 Earthjustice is the premier nonprofit environmental law organization. We wield the power of law and the strength of partnership to protect people's health, to preserve magnificent places and wildlife, to advance clean energy, and to combat climate change. We are here because the earth needs a good lawyer.