Watershed Advocates Challenge Maryland Stormwater Permits
Baltimore City hearing is second of three challenges to Maryland's Department of the Environment permitting of stormwater runoff—the primary source of contaminants polluting Baltimore waterways
Baltimore, MD
—
This morning, a coalition of environmental and local watershed advocates legally challenged the Maryland Department of the Environment (MDE) to improve the permits that govern urban storm sewer systems. Today's Baltimore City Circuit Court hearing is the second of three separate challenges to MDE's permitting program for stormwater runoff.
In the D.C. and Baltimore regions, urban stormwater runoff is documented as the number one source of contaminants polluting rivers, creeks and streams, many of which ultimately flow into the Chesapeake Bay. MDE is the department authorized to oversee Maryland's program to reduce pollution from this runoff. The coalition asserts that MDE is issuing permits that are unenforceable and ineffective. Their challenge rests on four main arguments:
MDE's refusal to impose enforceable limits in the permits,
Lack of public participation process in setting deadlines and limits,
Inadequate monitoring and absence of compliance timetables; and
Inadequate requirements for the elimination of non-stormwater pollution discharges
General statement from the coalition:
"MDE continues to waste millions of Maryland taxpayer dollars on ineffective and unenforceable permitting programs that fail to protect our beloved waterways and the nationally treasured Chesapeake Bay. These challenges simply seek to increase accountability and the public participation process so desperately needed to protect the waters in which we swim, fish, boat and enjoy."
Statement from Khushi Desai, Earthjusctice's lead counsel on this case:
"There is no question that MDE has full authority to impose strong, specific and enforceable limits on stormwater pollutants. We urge them to take this opportunity by putting forth meaningful protections instead of allowing the pollution of our cherished waters to continue indefinitely."
Supported by Earthjustice, a non-profit public interest environmental law firm, the petitioners are groups who work to protect and conserve waterways that flow throughout Maryland, including: Anacostia Riverkeeper, Anacostia Watershed Society, Blue Water Baltimore/Baltimore Harbor Waterkeeper, Gunpowder Riverkeeper, Mattawoman Watershed Society, Natural Resources Defense Council (NRDC), Patuxent Riverkeeper, Potomac Riverkeeper, Sierra Club and Waterkeepers Chesapeake.
The third legal challenge is scheduled for Baltimore County on September 24th. The judge's decision from the initial challenge held July 11th in Prince George's County is forthcoming.
DETAILS ON THE LEGAL CHALLENGE
State refusal to impose enforceable limits. Local watershed conservation groups urged MDE to impose numeric limits on specific pollutants, along with deadlines for meeting them, in all of the renewed permits. Instead, the permits require the municipalities to develop and submit "restoration plans" including a description of the programs, practices, and schedules that the permittees intend to undertake.
Lack of public participation in setting deadlines and limits. The permit sets up a closed-door process for MDE's approval of these restoration plans, despite MDE's claim that the restoration plans will be "enforceable" under the permit. This means that MDE's approval will be shielded from public comment and from court challenges. MDE also refuses to incorporate the plans into the permits, which means that the plans could be shielded from citizen enforcement actions. The citizen's role in enforcing the Clean Water Act, including the ability to challenge permits in court, and to bring citizen enforcement actions, has been one of the defining hallmarks and most successful aspects of our national clean water law.
Inadequate monitoring and absence of compliance timetables. The permits require comprehensive monitoring in only one location for the entire municipal area (i.e. one monitoring location for Prince George's County, one for Baltimore City, and one for Baltimore County). The permits also lack compliance schedules, which means there is no outer limit or deadline for achieving reductions needed to meet local and Chesapeake Bay TMDLs. Cleanup could be delayed for several decades. These two defects make it difficult, if not impossible, to ever hold MDE or the permittees accountable.
Inadequate requirements for the elimination of non-stormwater discharges. Baltimore City's storm sewer system regularly discharges unlawful non-stormwater pollution, including raw human sewage, into local waters. The permit lacks specific measures to address this problem, much less eliminate it. As a result, City waters will continue to be infected with excessive levels of harmful pollutants.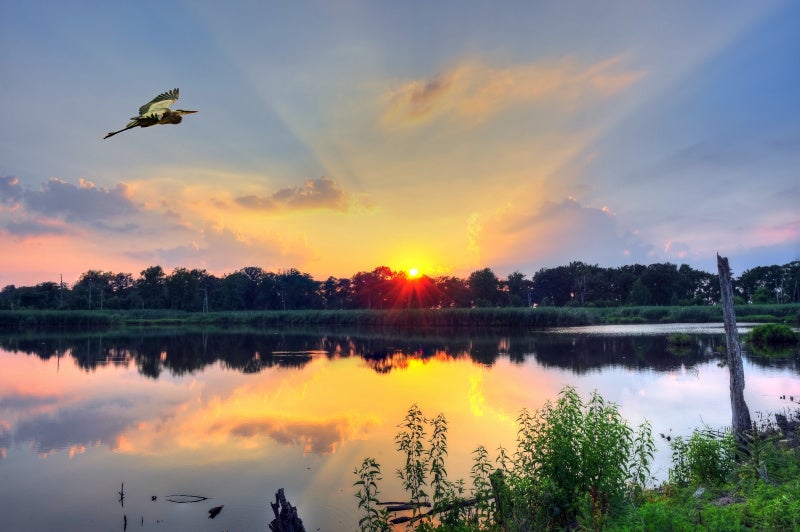 Earthjustice is the premier nonprofit environmental law organization. We wield the power of law and the strength of partnership to protect people's health, to preserve magnificent places and wildlife, to advance clean energy, and to combat climate change. We are here because the earth needs a good lawyer.