Community Groups Challenge Proposed Oakland Coal Export Terminal
City of Oakland failed to conduct an environmental review for the construction of California's largest coal export terminal
Oakland, CA
—
Earthjustice, on behalf of Communities for a Better Environment, Asian Pacific Environmental Network, the Sierra Club and San Francisco Baykeeper, filed a California Environmental Quality Act (CEQA) action in Alameda County Superior Court to challenge the proposal to export Utah coal out of Oakland's proposed bulk terminal at the former Oakland Army Base. The project, known as the Oakland Bulk and Oversized Terminal, is being built by a group of developers led by Prologis CCIG Oakland Global LLC.
Contrary to the fundamental requirements of CEQA, the environmental review for the project failed to include any discussion or analysis of the impacts of transporting, handling or exporting coal from Oakland on surrounding neighborhoods or the environment. This is particularly problematic given the project's disproportionate impact on Oakland's most vulnerable communities of color.
After years of assurances that coal would not be transported through the bulk terminal, in April 2015, community members learned that the developers had secretly cut a funding deal with four Utah counties that would bring coal into Oakland. In exchange for $53 million in project funding, the developers promised the Utah counties shipping rights to at least 49% of the bulk terminal's 9–10 million ton annual shipping capacity. Utah officials have stated that they intend to use this capacity to export coal to overseas markets. This development followed a number of public statements by CCIG's President and CEO, Phil Tagami, that the company had "no interest or involvement in the pursuit of coal-related operations at the former Oakland Army Base."
"We have been working for many years to combat the environmental harms that our neighborhoods were subjected to through neglectful and discriminatory policies that disproportionately affected our community," said West Oakland resident Karin Mac Donald. "Our vision for the future is a safe and healthy environment and dirty coal is certainly not part of that. Phil Tagami needs to follow the law, stick to his promises and listen to the community that would be impacted by coal shipments."
The Oakland City Council held a hearing on September 21st, 2015, to gather evidence on the health and safety issues associated with the proposed coal export facility. At the end of the six-hour hearing, the Council adopted a resolution to review the information and consider potential action before December 8th, 2015.
"Shipping coal through the bulk terminal would be devastating to the health of the West Oakland community and many other communities along the rail line," said Irene Gutierrez, Earthjustice's lead counsel on this case. "The California Environmental Quality Act was meant to protect the public from being kept in the dark about what this new coal project means for their health, safety and environment. We seek to hold the City to its duties to inform and protect the public."
"The proposal to ship coal out of Oakland would not only impact our air quality, but our water as well," George Torgun, Managing Attorney at San Francisco Baykeeper. "Coal dust released by open train cars will pollute our Bay, and the process of suppressing coal dust is itself highly water-intensive. As we head into our fourth straight year of drought conditions here in California, we can't afford to be wasting water on spraying down tons of dirty coal to minimize dangerous coal dust. For the sake of our water and the health of our communities, we must keep coal out of Oakland."
"Tons of coal dust every week all year round is a dangerous threat to the lungs and well-being of Oakland residents who are already disproportionately impacted by air pollution," said Michael Kaufman, a member of Communities for a Better Environment. "After working for decades to improve the air we won't stand for this assault."
"We support bringing jobs to Oakland through the Army Base Redevelopment project and the proposed bulk terminal, but not at the expense of the health of West Oakland communities and our global climate," said Jess Dervin-Ackerman, Conservation Manager with the Sierra Club's Bay Chapter. "We will continue to work closely with the Oakland City Council and Mayor Schaaf to encourage the project's backers to move forward with the plan as originally proposed, without dirty coal exports. This case will ensure that the environmental impacts of this project are fully considered."
"Coal has no place in the vision for a vibrant and thriving local economy that we all have for Oakland, especially for our most vulnerable residents," said Miya Yoshitani, Executive Director of the Asian Pacific Environmental Network. "We fully support the Army Base Redevelopment project and believe it is an opportunity to create jobs and stabilize our neighborhoods, and last century dirty coal exports keep us from realizing that important goal."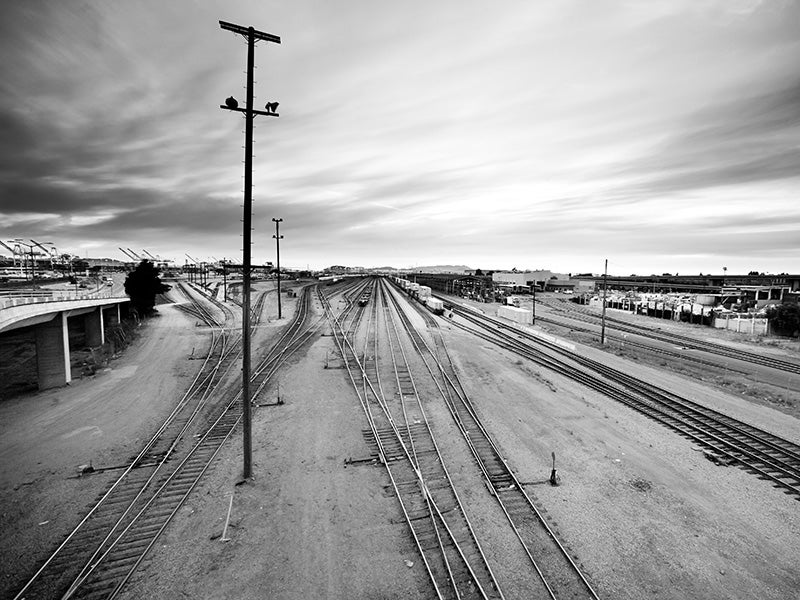 Earthjustice is the premier nonprofit environmental law organization. We wield the power of law and the strength of partnership to protect people's health, to preserve magnificent places and wildlife, to advance clean energy, and to combat climate change. We are here because the earth needs a good lawyer.