Court Upholds Colorado's Renewable Energy Standard
Victory
—
Decision is the first one from an appellate court that squarely addresses the constitutionality of this type of state law
Denver, CO
—
On Monday, the Tenth Circuit Court of Appeals cleared the path toward a clean energy future when it issued an opinion upholding Colorado's Renewable Energy Standard (RES). Four conservation groups—Conservation Colorado Education Fund, Environment Colorado, Sierra Club and The Wilderness Society, all represented by Earthjustice and Western Resource Advocates—had intervened to defend the standard against a constitutional challenge from the right-wing advocacy organization Energy and Environment Legal Institute, formerly American Tradition Institute.
The decision upholding the Colorado RES is the first appellate court decision squarely addressing the constitutionality of this type of state law. It affirms the authority of state governments to adopt such laws.
"Colorado is a national leader on clean energy, thanks in large part to its ambitious renewable energy standard," said Earthjustice's lead counsel on this case, Michael Hiatt. "We're happy that the Court has rejected this attack by supporters of dirty fossil fuels."
The standard, which was approved by voters in 2004, requires Colorado utilities to incorporate clean, renewable energy into their mix of electricity sources. It has played a major role in driving Colorado's renewable energy economy and has helped ensure that all residents of the state can benefit from renewables.
"We applaud the Tenth Circuit court decision today, which once again affirms the clear intent of Coloradans to promote the development of clean, renewable energy," said Roger Singer, Sierra Club Senior Regional Manager based in Colorado. "This decision helps our state continue to forge a leadership path toward more renewable energy jobs, as well as cleaner air and water for everyone."
When filing the case, the right-wing institute stated that its goal was to "put wind energy on trial." In today's decision, wind energy won when the court rejected the institute's claim that the standard violated the dormant Commerce Clause of the U.S. Constitution by regulating out-of-state businesses.
"The Tenth Circuit Court of Appeals recognized EELI's legal arguments were 'audacious' and fundamentally flawed," said Erin Overturf, Energy Attorney for Western Resource Advocates. "Colorado's Renewable Energy Standard, which spurs innovative clean energy solutions, does not burden commerce between the states. The Court therefore reaffirmed that the Renewable Energy Standard is constitutional."
"Colorado's transition to clean energy is important to the health and economy of our state and in the fight against climate change," said Pam Eaton, Senior Director of The Wilderness Society's Reducing Climate Emissions Campaign. "The people of Colorado have demonstrated time and again strong support for our shift to renewable energy, as have state leaders. With the court's ruling, we now have a clear path to continue expanding renewable energy sources for the electricity we all need."
Today's victory reaches beyond Colorado, setting legal precedent that may affect numerous other state renewable portfolio standards. More than 30 states have laws similar to Colorado's standard, and they have increasingly come under legal attack by the fossil fuel industry and its supporters.
"We applaud the court's decision to protect Colorado's ability to develop clean, renewable energy," said Kim Stevens, Campaign Director with Environment Colorado. "Today's decision is a win for our air and the health and well being of all Coloradans."
"Today is a good day for renewable energy in Colorado and our efforts to clean our air and combat climate change," said Carrie Curtiss, Deputy Director, Conservation Colorado. "The Court could not have been clearer in upholding Colorado's Renewable Energy Standard. It is time for the climate deniers and dirty energy lobby to end their frivolous lawsuits and recognize that clean, renewable energy is here to stay."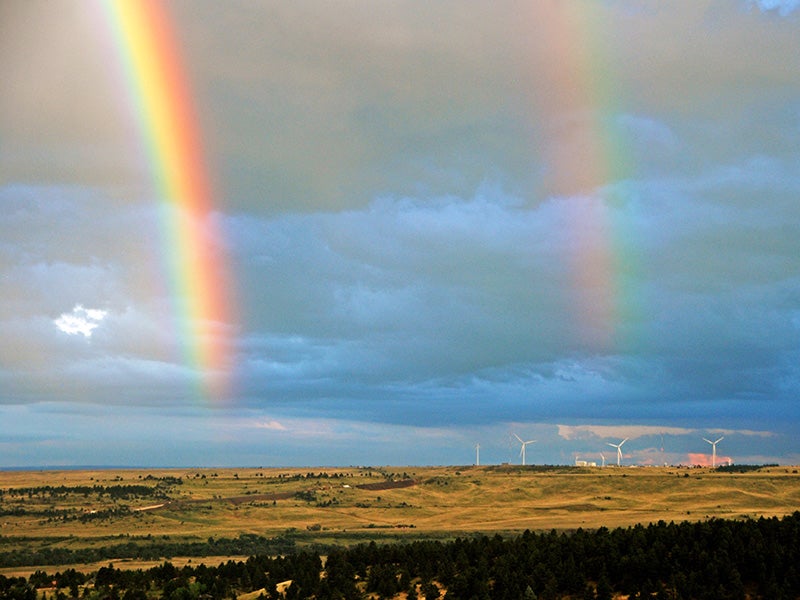 Earthjustice is the premier nonprofit environmental law organization. We wield the power of law and the strength of partnership to protect people's health, to preserve magnificent places and wildlife, to advance clean energy, and to combat climate change. We are here because the earth needs a good lawyer.