Department of the Interior Approves Shell's Risky Arctic Exploration Plan
Agency gives Shell the stamp of approval to drill in fragile Arctic Ocean, despite threats to the Arctic and the climate
Erik Grafe, Earthjustice, (907) 792-7102
Anchorage, AK
—
The U.S. Department of the Interior's Bureau of Ocean Energy Management announced approval today for Shell's plan to drill in the Arctic Ocean's Chukchi Sea starting in July.
Earlier this month, Earthjustice submitted approximately 38,000 comments to the agency of behalf of environmental supporters that requested the Interior reject Shell's risky plan. The project Interior approved today is bigger, dirtier, and louder than any previous plan, calling for more sound disturbances and harassment of whales and seals, more water and air pollution, and more vessels and helicopters. It also runs the risk of a catastrophic oil spill that could not be cleaned in Arctic waters.
The company's accident-filled efforts to drill in 2012 demonstrate that neither Shell nor any other company is ready to drill in the Arctic Ocean. Shell proved that again just last month when its Discoverer drillship was held in port due to pollution control failures. Drilling for oil in the Arctic Ocean also takes us in the wrong direction on combating climate change.
Interior rushed through its reconsideration of the lease sale by which Shell obtained its leases when it reaffirmed a Bush era oil lease sale in late March. Now it has rushed to approve Shell's drilling plan without adequately considering the potentially significant risks and effects of Shell's operations.
"This decision places big oil before people, putting the Arctic's iconic wildlife and the health of our planet on the line," said Erik Grafe, Earthjustice staff attorney. "The agency should not be approving such threatening plans based on a rushed and incomplete environmental and safety review. Ultimately, Arctic Ocean drilling is far too risky and undermines the administration's efforts to address climate change and transition to a clean energy future. These fossil fuels need to remain in the ground."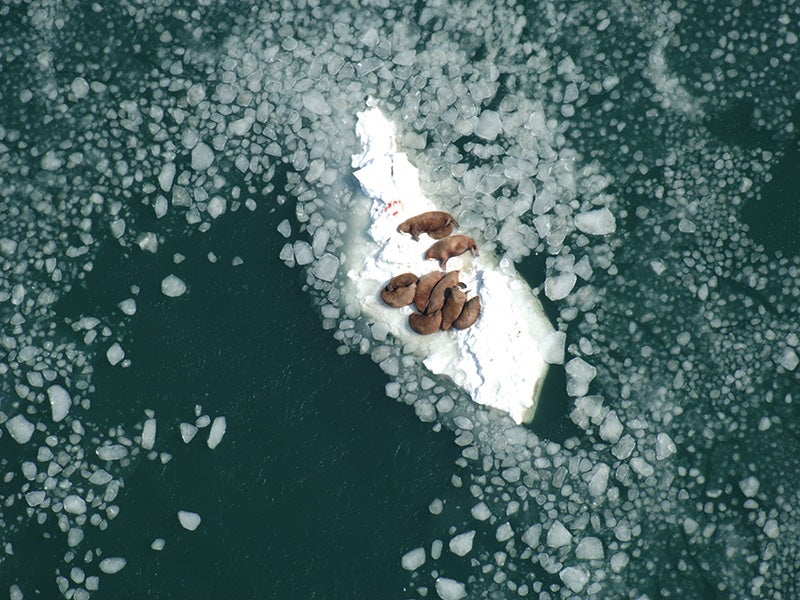 Earthjustice is the premier nonprofit environmental law organization. We wield the power of law and the strength of partnership to protect people's health, to preserve magnificent places and wildlife, to advance clean energy, and to combat climate change. We are here because the earth needs a good lawyer.