Earthjustice Statement On Texas Regional Haze Plan
Victory
—
Finalized EPA rule requires long-overdue emissions reductions at some of the worst-polluting power plants in the country
Austin, TX
—
The U.S. Environmental Protection Agency (EPA) today finalized a regional haze plan for Texas, a Clean Air Act protection that requires states to develop plans to clean up pollution and improve air quality at national parks and wilderness areas. The EPA issued a proposed draft of the rule in November 2014.
<!– –>
The finalized regional haze plan will clean the air for people in Texas and Oklahoma.
In response, Earthjustice attorney Matthew Gerhart released the following statement:
"Today, EPA issued landmark air quality standards for Texas that will clear the skies and clean the air for people in Texas and Oklahoma. Texas emits more harmful sulfur dioxide pollution causing lasting injury to communities and damage to the environment than any other state, and its power plants have some of the highest sulfur dioxide emission rates in the country.
"Texas's power plants have failed to install the modern pollution controls in use in many plants around the country, and today's standards will finally bring Texas's power plants into the 21st century. We applaud EPA's standards that require long-overdue emissions reductions at some of the worst-polluting power plants in the country, such as Luminant's Big Brown, Martin Lake, and Monticello plants.
"Today's rule will significantly improve visibility, health, and the economy. EPA estimates that the rule will reduce sulfur dioxide emissions by a staggering 230,000 tons per year. A noted public health expert predicts that these standards will save Texans and Oklahomans more than $3 billion dollars each year in avoided medical costs. The Texas regional haze plan means clearer skies, cleaner air, fewer heart and asthma attacks, and longer lives."
Clear Day Vs. Hazy Day
Comparison of views from Big Bend National Park in Texas, of Sierra del Carmen in Mexico.
[Move
bar ↔ sideways to reveal before/after comparison.]
National Park Service Photos
A clear day (left) on August 22, 2013, compared to a hazy day (right) on August 20, 2013.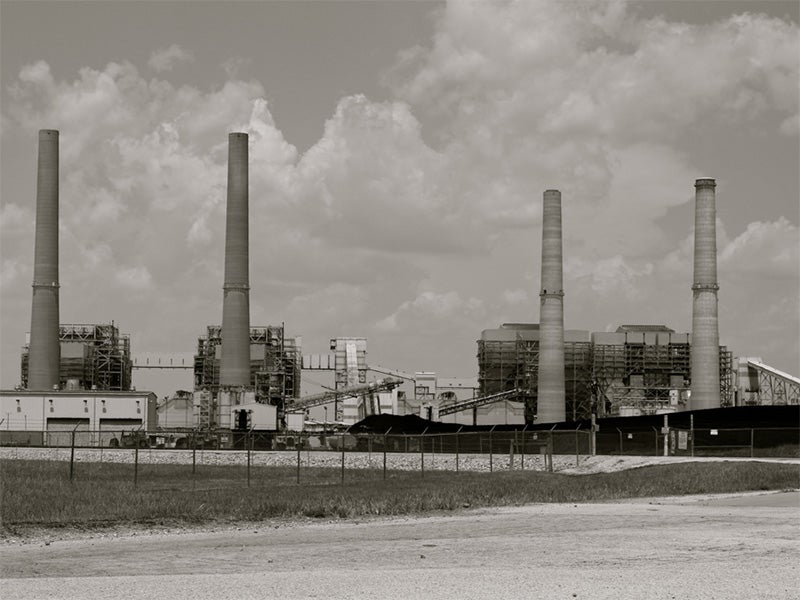 Earthjustice is the premier nonprofit environmental law organization. We wield the power of law and the strength of partnership to protect people's health, to preserve magnificent places and wildlife, to advance clean energy, and to combat climate change. We are here because the earth needs a good lawyer.