EPA Urged to Hold Michigan Accountable in Curbing Sulfur Dioxide Pollution
Local residents, doctors and clean air advocates to participate in public hearing on pollution from DTE Energy's River Rouge and Trenton Channel coal-burning plants
River Rouge, MI
—
Tonight, outside a public hearing at River Rouge High School, hundreds of Wayne County, Michigan residents and local environmental justice advocates are gathering to urge the federal Environmental Protection Agency (EPA) to hold Michigan Department of Environmental Quality (MDEQ) accountable in curbing longstanding sulfur dioxide pollution that exceeds federal limits. Under the federal Clean Air Act, MDEQ must create a plan by April 2015 to address this serious pollution problem in Wayne County. If MDEQ fails to establish by then a plan that will protect public health, federal law provides that EPA can and must do so.
"It's not right to let big corporate polluters dirty our air for so long and threaten the health of our families," said Ebony Elmore, River Rouge child care provider and activist. "We deserve safe air to breathe. This is a basic human right, and MDEQ isn't protecting us."
Sulfur dioxide is known to trigger respiratory symptoms like asthma attacks and cardiovascular problems like chest pain. Some physicians have gone so far as to compare being outside on bad air days to getting a sunburn on your lungs. According to a 2014 American Lung Association report, Wayne County has the highest number of pediatric asthma cases in Michigan, an asthma hospitalization rate that is three to six times higher than the state as a whole, and the highest state population living in poverty. Detroit's downriver communities, deemed the "Epicenter of Asthma Burden" by the Michigan Department of Community Health, have a long history of enduring the impacts of heavy industrial pollution. Another study of 29 zip codes showed that asthma hospitalization generally worsened in the city of Detroit from 2000 to 2010, according to the Michigan Department of Community Health.
"Childhood asthma rates in Wayne County are through the roof, and DTE coal plants are the county's biggest source of air pollution linked to asthma. Cleaning up this dangerous air pollution is long overdue," said Mary Anne Hitt, Director of the Beyond Coal Campaign for the Sierra Club. "We need the federal EPA to make sure MDEQ does the right thing. The people of Wayne County deserve a strong plan to cut this dirty sulfur dioxide pollution."
Detroit-based DTE Energy is responsible for at least 85 percent of Wayne County's sulfur dioxide pollution, with the River Rouge and Trenton Channel coal plants being the major contributors. Yet, MDEQ's draft permits for River Rouge and Trenton Channel require relatively little reduction in the amounts of sulfur dioxide those plants have been emitting, and MDEQ's own analysis acknowledges that the proposed limits would be inadequate to bring Wayne County into compliance with the air quality standards. A previous draft plan issued by MDEQ last summer could have, with some minor improvements, brought Wayne County into compliance, but MDEQ abandoned that plan in favor of the inadequate limits proposed here.
"MDEQ has apparently folded to pressure from DTE and other corporate polluters," said Shannon Fisk, managing attorney at Earthjustice, representing the Sierra Club. "If MDEQ is unwilling to take the steps needed to protect public health and comply with the law, then the EPA can and must expeditiously step in to clean up the air that residents of Detroit and downriver communities breathe."
Air pollution around schools has been linked to poorer student health and academic performance, according to a 2011 study funded by the Kresge Foundation. Michigan and many other states lack policies that require officials to analyze areas for dangerous pollutants before opening new schools. Researchers found that schools located in areas with the highest air pollution levels had the lowest attendance rates—often an indicator of poor health—and the highest proportions of students who failed to meet state educational testing standards. A portion of Wayne County, where many of these schools are located, is the only area in Michigan currently designated by EPA as having sulfur dioxide levels above those safe for human health.
Meanwhile, it's been more than 20 years since President Bill Clinton signed an executive order on environmental justice, yet regulatory agencies like MDEQ have not addressed the serious impacts of industrial pollution on the communities closest to the plants.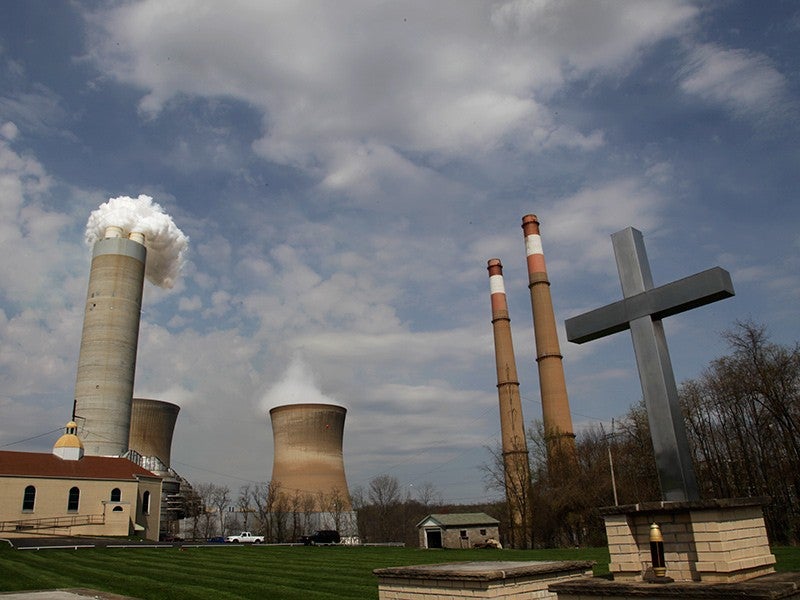 Earthjustice is the premier nonprofit environmental law organization. We wield the power of law and the strength of partnership to protect people's health, to preserve magnificent places and wildlife, to advance clean energy, and to combat climate change. We are here because the earth needs a good lawyer.