Pacific Fishery Management Council Shuts Down Sardine Fishery for Rest of Season
Dangerously low sardine populations, starving sea lions, brown pelicans now have a chance.
San Francisco, CA
—
Late Wednesday afternoon, the Pacific Fishery Management Council voted to close the commercial sardine fishery along the U.S. West Coast for the remainder of the fishing season (through June 30, 2015). This action followed the Council's vote over the weekend to close the commercial fishery for the July 1, 2015–June 30, 2016 season because of concerns over low sardine numbers. Sardine numbers have fallen well below minimum threshold established in the fishery management plan for sustaining a directed commercial fishery. The Council requested that National Marine Fisheries Service (NMFS) act as quickly as possible to close the fishery. NMFS must now review the recommendation, determine what mechanism to use and how fast it can shut down the fishery. It could be accomplished in as little as a week.
These actions were prompted by a recent scientific review of sardine numbers, which revealed that sardine biomass had fallen under 97,000 metric tons—more than 50,000 metric tons below the Council's "cutoff" level for allowing directed fishing on sardines. Sardine numbers have declined precipitously in recent years, falling by more than 90% since 2007. Surveys indicate that there has been very little spawning in recent years. Today's action is critical for protecting spawning sardine and allowing the population to rebuild.
Marine predators that depend on sardine have also experienced serious harm in recent years, with brown pelicans experiencing mass breeding failures and sea lion pups experiencing 70% mortality rates due to lack of enough nutritious prey. News outlets have widely covered the sea lion disaster, wherein thousands of sea lions have washed up, starving or already dead, on California shores.
Anchovy, another forage species that these animals depend on, are also at very low numbers, making today's action to conserve sardine in the forage base even more important.
Earthjustice attorneys have been advocating for years for improvements to sardine and anchovy management in order to better account for predator needs, and most recently Earthjustice attorney Andrea Treece has been working with partners at Oceana to advocate for this outcome, in an effort to prevent the sardine population from crashing further and resulting in another wave of emaciated sea lions washing up along our coastline. Treece testified at the Pacific Fishery Management Council meeting to this effect on Monday, April 13 and Wednesday, April 15.
The following is a statement from Earthjustice attorney Andrea Treece:
"We applaud the Council stepping up to protect sardines and the ecosystem by requesting the urgent closure of the sardine fishery. This was not an easy decision, but absolutely necessary to give sardines a chance to rebound as well as to protect the numerous predators like sea lions, pelicans and salmon that depend on sardine. We call on the National Marine Fisheries Service to swiftly implement the closure that the Council has requested."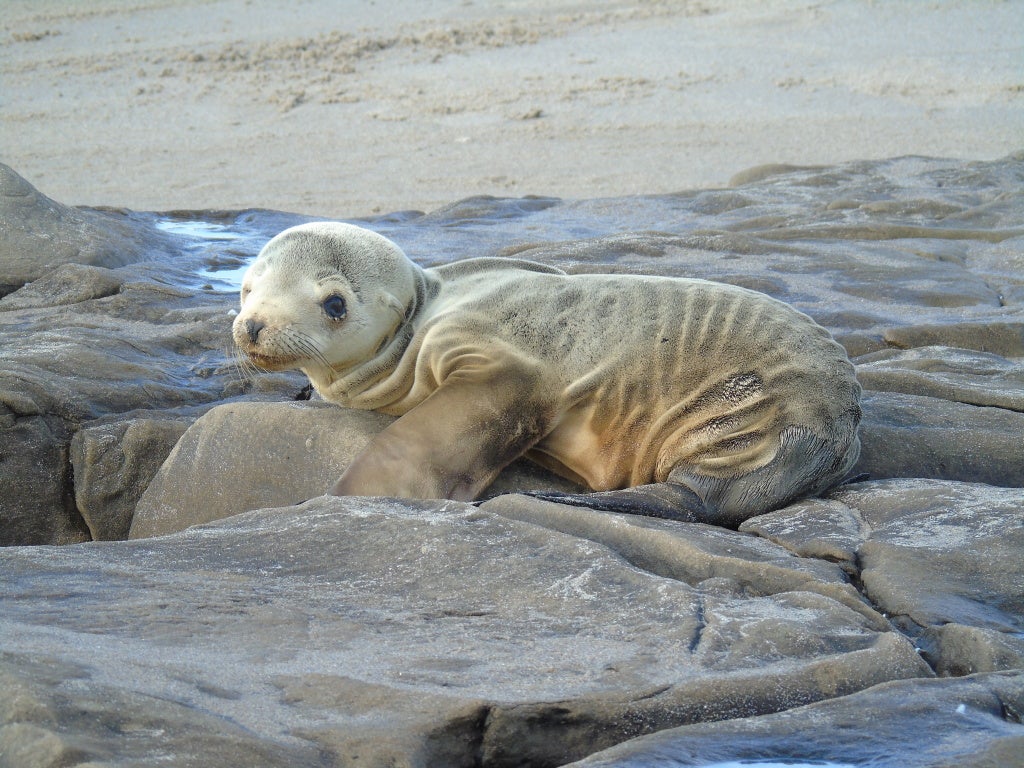 Earthjustice is the premier nonprofit environmental law organization. We wield the power of law and the strength of partnership to protect people's health, to preserve magnificent places and wildlife, to advance clean energy, and to combat climate change. We are here because the earth needs a good lawyer.