River Protection, Conservation, and Neighborhood Groups Take Stand Against Proposed Tesoro-Savage Oil Train Terminal
A diverse coalition of groups opposes plans for a new rail facility to receive Bakken crude
Olympia, WA
—
Eight river protection, conservation, and neighborhood groups today moved to become parties in proceedings that will decide the future of the proposed Tesoro-Savage crude-by-rail terminal in Vancouver, Washington.
Earthjustice, representing Columbia Riverkeeper, Climate Solutions, ForestEthics, Friends of the Columbia Gorge, Fruit Valley Neighborhood Association, Sierra Club, Spokane Riverkeeper, and Washington Environmental Council—groups across the state and right next door to the proposed terminal—asked the Energy Facility Site Evaluation Council (EFSEC) to allow them to participate as intervenors.
Tesoro-Savage has proposed to build and operate a crude oil shipping terminal on the banks of the Columbia River that would handle an estimated 360,000 barrels of oil per day coming into the project by rail and leaving by tanker down the river to other ports around the Pacific, making it the largest oil terminal on the West Coast. These tremendous volumes of crude oil would bring risks to communities across the state of catastrophic river, marine, and terrestrial oil spills and explosions. Yet even in the absence of a catastrophe, the everyday operation of this project would result in significant and continuous environmental and public health degradation through a daily parade of rail and river traffic, harmful air and water emissions, harm to fish and wildlife species, and increased greenhouse gas emissions.
"Tesoro's project faces unprecedented opposition. Every day the terminal operates, the threat of a massive train explosion or devastating oil spill would loom large," said Dan Serres of Columbia Riverkeeper. "For people that fish on the Columbia and live along the rail lines, the risks are not worth handing over prime industrial property to the boom and bust oil industry."
"The Columbia River, the Gorge, our salmon—all will be harmed if this oil shipping terminal goes forward," said Michael Lang from Friends of the Columbia Gorge.
"We've seen what the oil business has done to other communities. Fruit Valley can't afford that kind of damage," said Eric LaBrant of the Fruit Valley Neighborhood Association, whose boundaries include the proposed site. "We're not ready to change our name to 'Ground Zero.'"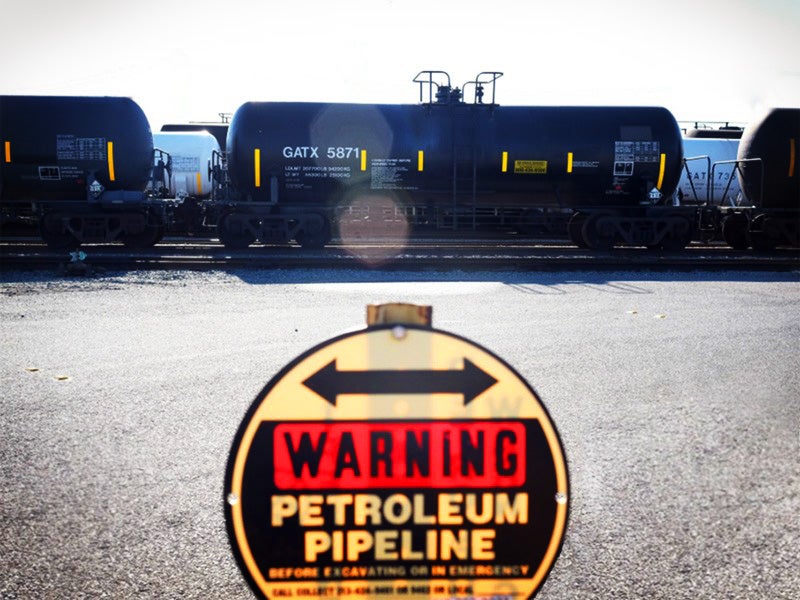 Earthjustice is the premier nonprofit environmental law organization. We wield the power of law and the strength of partnership to protect people's health, to preserve magnificent places and wildlife, to advance clean energy, and to combat climate change. We are here because the earth needs a good lawyer.