Statement on Release of Proposed EPA Safeguard on Chemical Oil Dispersants
Long-awaited protections for oil dispersants and other oil spill response chemicals released for public comment
Washington, D.C.
—
This morning, a proposed rule for chemical oil dispersants, which was initiated in 2001, was released by the U.S. Environmental Protection Agency (EPA). The long-awaited proposal will undergo a 90-day public review and comment period once it is published in the Federal Register. The proposed rule seeks public input on, among other things, the toxicity testing required before chemicals used in oil spill response are authorized for use, the type of information that manufacturers of these chemicals must provide to the EPA and the public and what monitoring is required when such chemicals are used in an oil spill response. 
Approximately 1.84 million gallons of chemical oil dispersants were released into the Gulf of Mexico during the Deepwater Horizon disaster despite widespread recognition that little was known about the health and environmental effects of applying such massive quantities of these chemicals. The debacle of that emergency response highlighted the pressing need for a new rule on dispersants that would ensure safe use.
Earthjustice represents a coalition of conservation, wildlife and public health groups in the Gulf region and in Alaska who seek to ensure that dispersants are used only safely and in compliance with the law. The following are statements issued by the coalition. 
Statement from Marylee Orr, Executive Director of Louisiana Environmental Network: "During the Deepwater Horizon response, chemical dispersants were used without prior understanding of their impact on the health of the people and the animals that depend on the Gulf of Mexico—many of these impacts continue today. We hope and expect that EPA's proposed rule will ensure greater protections and disclosure in the use of chemical dispersants in the future."
Statement from Marc Yaggi, Executive Director for Waterkeeper Alliance: "For fourteen years, waterfront communities who experience oil spills have waited for EPA to modernize the regulatory process to safely evaluate and manage the use of dispersants. We are glad to see this proposed rule finally issued, and will closely evaluate its technical and legal merit to ensure it protects waterways, wildlife and water-dependent businesses."
Statement from Cynthia Sarthou, Executive Director of Gulf Restoration Network: "This rule provides EPA with the opportunity to better protect communities and fishermen like those along the Gulf Coast whose health and livelihoods were impacted by the BP disaster, and those in Alaska that suffered through the Exxon Valdez oil spill."
Statement from Hannah Chang, Earthjustice's lead counsel on this issue: "We welcome the opportunity to review these much-needed revisions to an outdated and ineffective regulatory framework, and will continue to push for the safest and most effective use of these potentially toxic dispersants."
More Information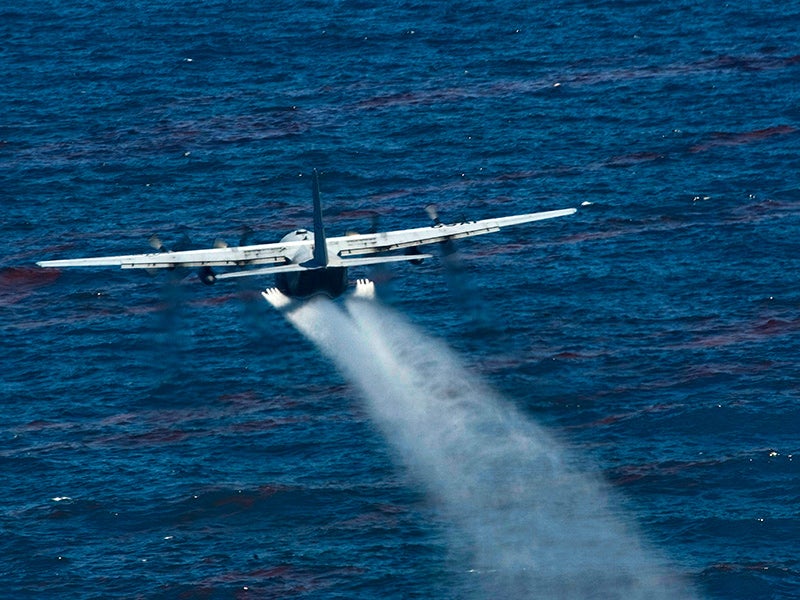 Earthjustice is the premier nonprofit environmental law organization. We wield the power of law and the strength of partnership to protect people's health, to preserve magnificent places and wildlife, to advance clean energy, and to combat climate change. We are here because the earth needs a good lawyer.