Broad Coalition Challenges Clean Air Violations At Albany Crude-By-Rail Terminal
Cite environmental justice impacts to public housing residents adjacent to Global facility
Christopher Amato, Earthjustice, (518) 860-3696
,
Mary Rozak, Office of the Albany County Executive, (518) 368-9528
,
Charlene Benton, Ezra Prentice Homes Tenants Association, (518) 472-0201
,
Roger Downs, Sierra Club Atlantic Chapter, (518) 426-9144
,
Cliff Weathers, Riverkeeper, (914) 478-4501, ext. 239
,
Mollie Matteson, Center for Biological Diversity, (802) 318-1487
,
Kate Kiely, Natural Resources Defense Council, (212) 727-4592
,
Wes Gillingham, Catskill Mountainkeeper, (845) 439-1230
Albany, NY
—
A broad coalition consisting of the County of Albany, a tenants association, and several environmental groups filed a lawsuit today in federal court charging that a major crude-by-rail conglomerate is operating in violation of the Clean Air Act.
The Global facility is located in Albany's South End, which is home to residences, schools, churches, businesses, and social service agencies.
The lawsuit claims that Global Companies failed to obtain a required air pollution permit and institute necessary pollution controls when it modified its Albany, New York facility in 2012 to allow a five-fold increase in the amount of crude oil handled at the facility. The lawsuit also claims that Global has violated a permit issued by the New York State Department of Environmental Conservation by handling crude oil from the Bakken region of North Dakota, which emits more air pollutants than conventional crude oil. The lawsuit seeks an injunction requiring the company to apply for the required air pollution permit and prohibiting the facility from handling Bakken crude oil, and asks for fines of $37,500 for each day that Global has operated in violation of the Clean Air Act.
The Global facility is located in Albany's South End, which is home to residences, schools, churches, businesses, and social service agencies. The facility is directly adjacent to Ezra Prentice Homes, which has approximately 400 residents, including over 200 children. Albany's South End has been designated an "environmental justice area" by DEC, meaning that it is an area that bears a disproportionate impact of adverse environmental impacts.
"The families who live at the Ezra Prentice Homes should not have to be exposed to hazardous air pollution from Global's operations," said Charlene Benton, president of the Ezra Prentice Homes Tenants Association. "The polluted air makes us sick and that's just not right. We are going to court today to be granted the basic right to breathe clean air."
"It has been nearly two years since Albany County instituted a moratorium in response to the concerns raised by South End residents," said Albany County Executive Daniel P. McCoy. "That moratorium was aimed at stopping Global's plan to expand their existing operations, and to force compliance for a full environmental impact review under state law. The purpose of this lawsuit is to compel Global to comply as well with the requirements of federal law, specifically the Clean Air Act. I believe that we will prevail in this case and that Global will be required to operate its facilities at the port in a way that ensures the protection of all of the residents of Albany who may be harmed by Global's noncompliance."
The pollutants emitted by Global's operations include a variety of hazardous air pollutants, including benzene, a known human carcinogen. Pollution from the Global facility also contributes to the formation of ground-level ozone, which is known to cause respiratory problems such as asthma, harmful cardiovascular effects, and premature death. The people living at Ezra Prentice—as well as numerous other residences, businesses, health care facilities, parks, churches and schools in Albany's South End that are in close proximity to Global's Albany Terminal—are at risk from breathing in toxic air with excessive levels of ozone.
"Global has operated its massive crude-by-rail terminal with no regard for the health and safety of the hundreds Ezra Prentice residents who live on the facility's doorstep, and the thousands who live, work, and go to school within blocks of the Global facility," said Earthjustice attorney Christopher Amato. "Today's lawsuit seeks to protect the South Albany community from Global's air pollution and hold the company accountable for its repeated violations of the Clean Air Act."
"Since 2012, Global has unjustifiably quadrupled the amount of highly volatile crude oil it handles at its Albany facility based on a misrepresentation of the amount of air pollution that this expansion would cause, impacting both residents and those who work in the Albany metro area," said Kate Hudson, Riverkeeper Director of Cross Watershed Initiative. "Our citizen's suit challenge to Global's failure to comply with the requirements of the federal Clean Air Act is crucial not only to protect the health of Albany residents and visitors alike, but also to protect the Hudson from a major oil spill as a result of the vast increase in crude oil being shipped from Global's facility, a spill that would jeopardize 50 years of work to restore the river."
"Global claimed in its application that they would handle conventional crude oil during marine loading operations, and a permit was issued based upon that information," said Roger Downs, conservation director, Sierra Club Atlantic Chapter. "But instead, Global has imported large quantities of Bakken crude oil, which is extremely volatile and emits significantly more VOCs than conventional crude oil. This continuing violation of air quality laws has to stop."
"Global simply has no authority to handle Bakken crude oil, which not only emits high levels of pollutants, but is dangerously flammable," said Mollie Matteson, a senior scientist with the Center for Biological Diversity. "Global must be held accountable for its total disregard for human health and safety, and the well-being of our environment."
"Global tried to sneak more highly polluting crude oil into this community by hoping a major expansion of its facility would fly under the radar," said Dan Raichel, staff attorney with the Natural Resources Defense Council. "Today's suit will hold these polluters accountable. The oil industry cannot get away with reckless disregard for the laws that protect clean air and residents' health."
"Global has not met the basic requirements of the Clean Air act, and this threatens the people of Albany and beyond," said Wes Gillingham, Program Director for Catskill Mountainkeeper. "Global has tried to hide the volatility of the Bakken crude oil. By doing this they disregard the health, environmental and safety risks they pose to New York communities. Global should not be allowed to continue."
The citizen suit was filed by Earthjustice, a nonprofit environmental law firm, in the United States District Court for the Northern District of New York on behalf of the Ezra Prentice Homes Tenants Association; the County of Albany; Sierra Club; Center for Biological Diversity; Riverkeeper, Inc.; Scenic Hudson; Natural Resources Defense Council; and Catskill Mountainkeeper.
Mapping Crude-By-Rail Across America
Railroad shipments of volatile crude oil into America's cities have dramatically increased, with explosive results. See a map and timeline of crude oil train accidents and the communities who are fighting back: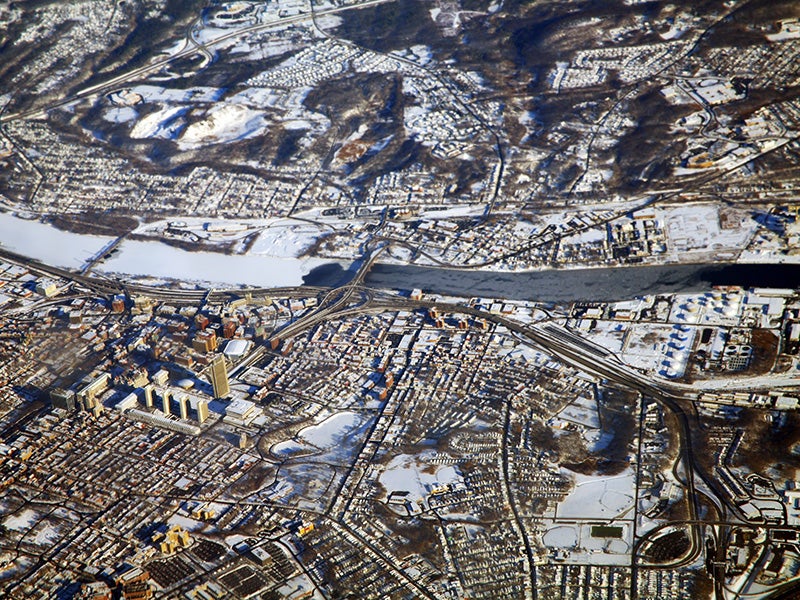 Earthjustice is the premier nonprofit environmental law organization. We wield the power of law and the strength of partnership to protect people's health, to preserve magnificent places and wildlife, to advance clean energy, and to combat climate change. We are here because the earth needs a good lawyer.