Coalition Pushes DEC To Enforce Environmental Justice Policy At Albany Crude-By-Rail Terminals
Global, Buckeye facilities in Albany's South End require more thorough environmental analysis for permit renewals
Christopher Amato, Earthjustice, (518) 860-3696
,
Mary Rozak, Office of the Albany County Executive, (518) 368-9528
,
Charlene Benton, Ezra Prentice Homes Tenants Association, (518) 472-0201
,
Peter M. Iwanowicz, Environmental Advocates of NY, (518) 462-5526, ext. 228
,
Roger Downs, Sierra Club Atlantic Chapter, (518) 426-9144
Albany, NY
—
A coalition consisting of Albany County Executive Daniel P. McCoy, a tenants association, and two environmental groups today requested the Department of Environmental Conservation (DEC)  to  conduct a full environmental justice analysis for pending Clean Air permit renewals for two Port of Albany crude-by-rail terminals.  The terminals, owned by Global Companies and Buckeye Partners, together handle more than 5 billion gallons of petroleum products annually and are located adjacent to Albany's South End, a DEC-designated environmental justice area.  An environmental justice area is defined as a community, usually comprised of minority or low-income neighborhoods, that bears a disproportionate pollution impact from nearby industrial operations.
The Global facility is located in Albany's South End, which is home to residences, schools, churches, businesses, and social service agencies.
"When the Clean Air Act permits for these facilities were issued in 2012, DEC failed to comply with its own Environmental Justice Policy and deprived the affected community of the opportunity to participate in the permit process," said Earthjustice attorney Christopher Amato.  "The proposed renewal of the permits gives DEC a chance to right this wrong, and to address the serious public health concerns of the residents of Albany's South End."
 "We have asked DEC time and time again to take the appropriate action but they have not. We will not sit by idly while our children breathe toxic air.  The stakes are too high," said Charlene Benton, president of the Ezra Prentice Homes Tenants Association.  "The health of hundreds of residents, school children and workers demands that the Global and Buckeye facilities be subject to an environmental justice analysis as part of the permit renewal process. We will continue to fight to make our concerns heard."
"Both Global and Buckeye claim that their Port of Albany operations do not infringe on environmental justice requirements, and DEC refuses to challenge them," said Albany County Executive Daniel P. McCoy.  "The companies were not made to submit permit applications reflecting the level of their crude transport activities in an environmental justice area, they did not have to prepare a more comprehensive public participation plan, and the local communities, particularly the residents of the Ezra Prentice Homes, were entirely excluded from the review process. Any permit renewals must rectify these omissions."
"DEC has a great opportunity here to demonstrate its commitment to environmental justice by making sure Global and Buckeye comply with the state's policies in their permit renewals," said Peter M. Iwanowicz, Executive Director, Environmental Advocates of NY.  "For starters both companies can prepare the proper public participation plans and include the affected communities every step of the way."
"Crude by rail endangers millions of New Yorkers every day — through the threat of derailments, spills and catastrophic explosions," said Sierra Club president Aaron Mair. "But it is low-income communities and people of color that have borne the disproportionate brunt of this virtual pipeline on rails, especially at the Port of Albany. State policies designed to protect our most vulnerable communities can no longer be ignored. DEC has the obligation to correct past mistakes with the permit renewals before them."
Global's facility is located mere yards away from the Ezra Prentice Homes, a public housing project with over 400 residents, including approximately 280 children.  In addition to the Ezra Prentice Homes, there are numerous other residences, businesses, health care facilities, parks, and institutions in close proximity to the Global and Buckeye Terminals, including an elementary school and several social service agencies.
The letter was sent by Earthjustice, a nonprofit environmental law firm, to Acting DEC Commissioner Basil Seggos on behalf of the Ezra Prentice Homes Tenants Association; Albany County Executive Daniel P. McCoy; Sierra Club Atlantic Chapter; and Environmental Advocates of New York.
Mapping Crude-By-Rail Across America
Railroad shipments of volatile crude oil into America's cities have dramatically increased, with explosive results. See a map and timeline of crude oil train accidents and the communities who are fighting back: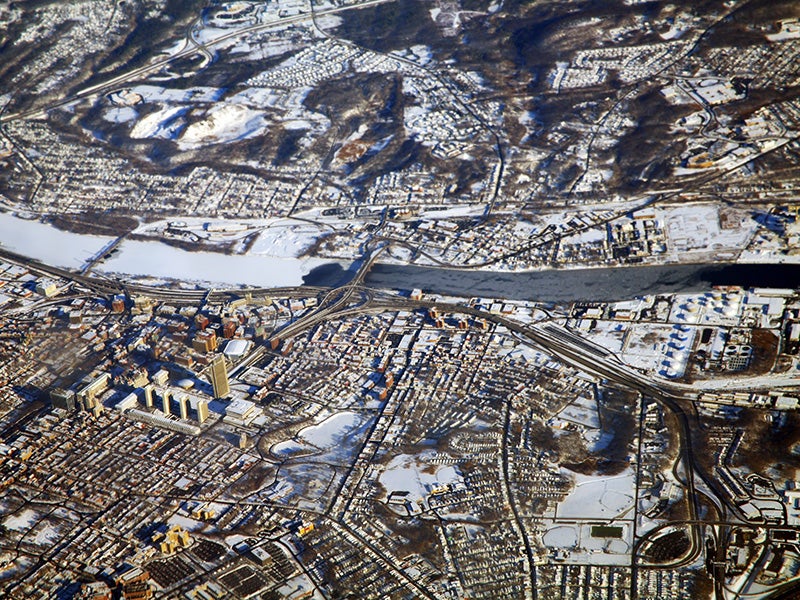 Earthjustice is the premier nonprofit environmental law organization. We wield the power of law and the strength of partnership to protect people's health, to preserve magnificent places and wildlife, to advance clean energy, and to combat climate change. We are here because the earth needs a good lawyer.