Commercial Fishing & Conservation Groups Join Native American Tribes' Legal Action to Protect Klamath Salmon and Fishing Communities
Group's 60-day notice of intent to sue Feds supports recent legal efforts by Yurok, Karuk and Hoopa Valley Tribes in response to massive fish disease outbreaks
Patti Goldman, Earthjustice, (206) 343-7340, ext. 1032
,
Konrad Fisher, Klamath Riverkeeper, (530) 921-9660
,
Glen Spain, Pacific Coast Federation of Fishermen's Associations (PCFFA), (541) 689-2000 (office), (541) 521-8655 (cell)
San Francisco, CA
—
Today, prominent commercial fishing groups and conservation organization Klamath Riverkeeper took initial legal steps to compel the National Marine Fisheries Service (NMFS) and the U.S. Bureau of Reclamation to protect juvenile coho salmon after back-to-back years of potentially deadly disease outbreaks on the Klamath River.
The Pacific Coast Federation of Fishermen's Associations (PCFFA), Institute for Fisheries Resources, and Klamath Riverkeeper, represented by Earthjustice, put officials of the two federal agencies on 60-day notice that they could be sued under the federal Endangered Species Act if they fail to reopen and improve water management in the Klamath River. Coho salmon that make their home in the Klamath River are listed as a threatened species under the act.
Mismanagement of Klamath River flows led to a disease outbreak in more than 90 percent of juvenile salmon in 2015 and nearly that many in 2014.
U.S. Fish & Wildlife Service
The mainstem of the Klamath River. The Klamath flows through Oregon and northern California.
The 60-day notice follows similar notices sent by the Yurok, Karuk and Hoopa Valley Tribes which have federally recognized fishing rights in the Klamath River.
"We are united in seeking management of flows in the Klamath River that will improve the plight of salmon, not make it worse," said Patti Goldman, a managing attorney for Earthjustice. "The Bureau and NMFS must take immediate action and initiate comprehensive discussions on possible solutions."
"We can't allow NMFS to simply sit on its hands and allow river conditions that are killing 80 to 90 percent of already threatened coho salmon," said Glen Spain of the Pacific Coast Federation of Fishermen's Associations (PCFFA), a commercial fishing industry trade association. "Protecting the Klamath River's salmon legacy protects the future for generations of hardworking fishing families."
During 2014 and 2015, 81 and 91 percent of juvenile salmon in the Lower Klamath River were infected by an intestinal parasite known as C. Shasta (now also known as Ceratonova nova). This infection rate far exceeds the cap set in the 2013 NMFS biological opinion on long-term water operations in the Klamath River. That biological opinion set a maximum infection rate cap of 49 percent, coinciding with the highest disease incidence in juvenile Klamath salmon on record.
The current management regime apparently has made conditions worse, rather than better, contrary to NMFS 2013 conclusions. Under the Endangered Species Act, NMFS and Bureau must go back to the drawing board and reinitiate consultation because the 49 percent cap has been exceeded.
"A 91 percent infection rate for juvenile coho salmon far exceeds the 49 percent projection in the biological opinion," said Konrad Fisher, of Klamath Riverkeeper. "With skyrocketing fish disease, NMFS should have invited all of us back to the drawing board a long time ago."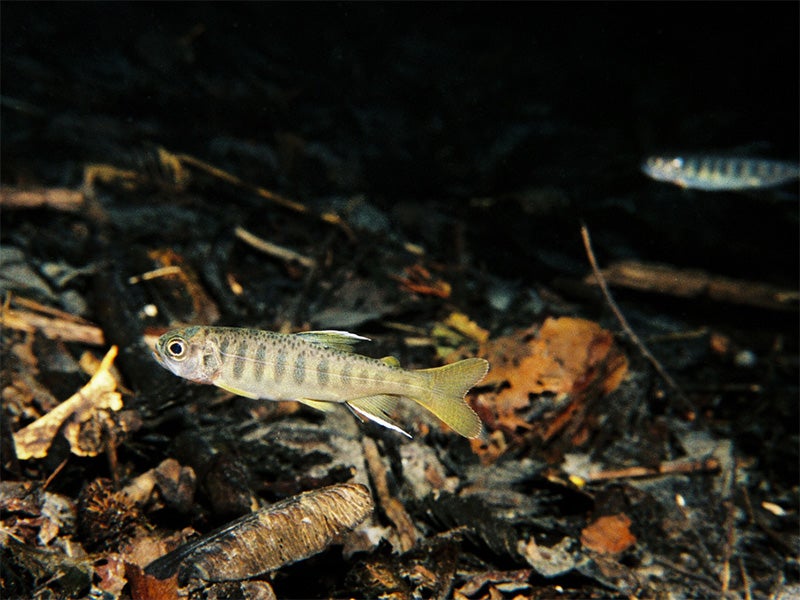 Earthjustice is the premier nonprofit environmental law organization. We wield the power of law and the strength of partnership to protect people's health, to preserve magnificent places and wildlife, to advance clean energy, and to combat climate change. We are here because the earth needs a good lawyer.