Earthjustice Responds to President-elect Trump's Pick to Head the Environmental Protection Agency
The American people should not stand for having a polluter lobbyist in charge of keeping our air and water clean
San Francisco, CA
—
The following is a statement from Earthjustice President Trip Van Noppen in response to President-elect Trump's nomination of Scott Pruitt, a climate-change denier, to head the Environmental Protection Agency:
"Every American should be appalled that President-elect Trump just picked someone who has made a career of being a vocal defender for polluters to head our Environmental Protection Agency.
"We all rely on the Environmental Protection Agency to enforce our clean air and clean water laws to keep us safe from toxic pollution. The leader of this agency should respect the importance of our bedrock environmental laws, be guided by science to make informed decisions and, above all, place the health of our families and communities above corporate profits. 
"Scott Pruitt possesses none of these values. He has long opposed responsible rules for cutting toxic pollution, including the EPA's Clean Power Plan, and he's been in lockstep with the oil industry for years. 
"He's been so cozy with polluter lobbyists that he let them draft comments about federal pollution limits, changed a few words, then copied it onto his official Oklahoma Attorney General stationery and submitted it as the comments of the people of Oklahoma.
"He has fought Environmental Protection Agency pollution limits on toxic substances like soot and mercury that put us all at risk for increased cancer, childhood asthma and other health problems. He falsely claims that fracking doesn't contaminate drinking water supplies.
Gage Skidmore / CC BY-SA 2.0
Attorney General Scott Pruitt of Oklahoma, speaking at the 2016 Conservative Political Action Conference in National Harbor, Maryland.
"The media uncovered that he's been part of a secretive, coordinated national corporate campaign to undo the federal pollution protections that are supposed to keep our air and water clean. In exchange, the oil industry has reciprocated with campaign contributions.  
"Polluters would clearly be the ones who benefit from Pruitt being the Environmental Protection Agency Administrator. Regular Americans would be the losers. 
"Earthjustice strongly believes that President-elect Trump should retract this announcement or the Senate should reject this nomination. 
"The head of the Environmental Protection Agency should be making sure that our air is clean to breathe and our water is safe to drink, not working to make sure polluters make more money.
"Despite the wealth of research worldwide documenting the connection between CO2 emissions from pollution and climate change, Pruitt has cast doubt about whether global warming is related to human activity. Anyone who doesn't believe in scientific research is completely unqualified to lead the primary federal agency tasked with addressing this issue."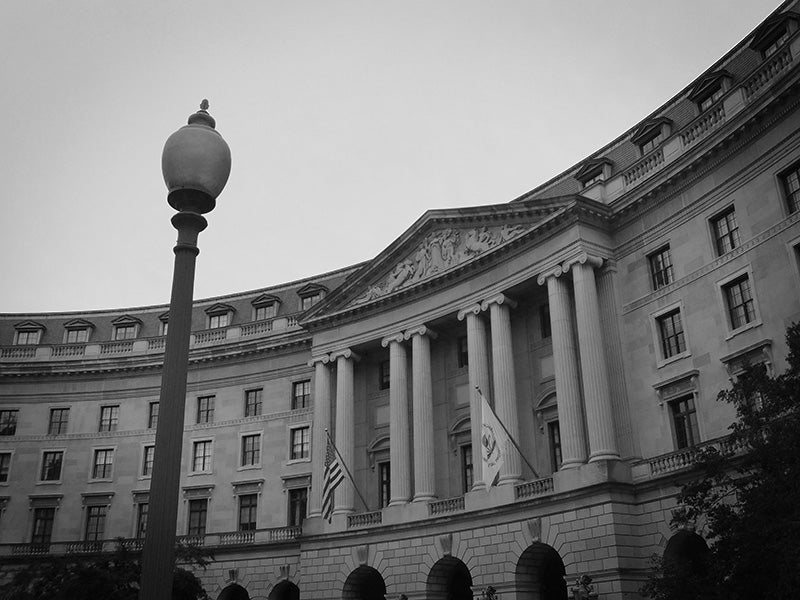 Earthjustice is the premier nonprofit environmental law organization. We wield the power of law and the strength of partnership to protect people's health, to preserve magnificent places and wildlife, to advance clean energy, and to combat climate change. We are here because the earth needs a good lawyer.