Earthjustice Statement on U.S./Canada Climate Pact
'We're in a race against disaster, it's time for oil and gas companies to take up the baton.'
Kathleen Scatassa, Earthjustice, (212) 845-7380
Washington, D.C.
—
The White House, jointly with Canada, announced this morning plans to expand protections against climate pollution from both countries' oil and gas sectors. The announcement builds on the Obama Administration's 2015 proposal to curb methane pollution from new oil and gas operations, and sets a path forward for protections for the thousands of existing oil and gas wells across the country.
Oil and gas operations are the largest industrial source of methane, a greenhouse gas that's 80 times more potent than carbon dioxide in the short term. This announcement reflects the recognition that limiting methane pollution from the thousands of existing wells across the country is a cost effective way to significantly cut climate pollution, reduce health impacts felt by people living near oil and gas development, and put the United States on the path to meet its international climate commitments.
The following is a statement from Abigail Dillen, Earthjustice Vice President of Litigation for Climate and Energy:
"Acting fast to cut methane pollution from oil and gas operations is one of the single most important steps we can take to slow temperature rise and protect the climate. We applaud the President for redoubling his commitment to U.S. climate action. We're in a race against disaster, and it's time for oil and gas companies to take up the baton."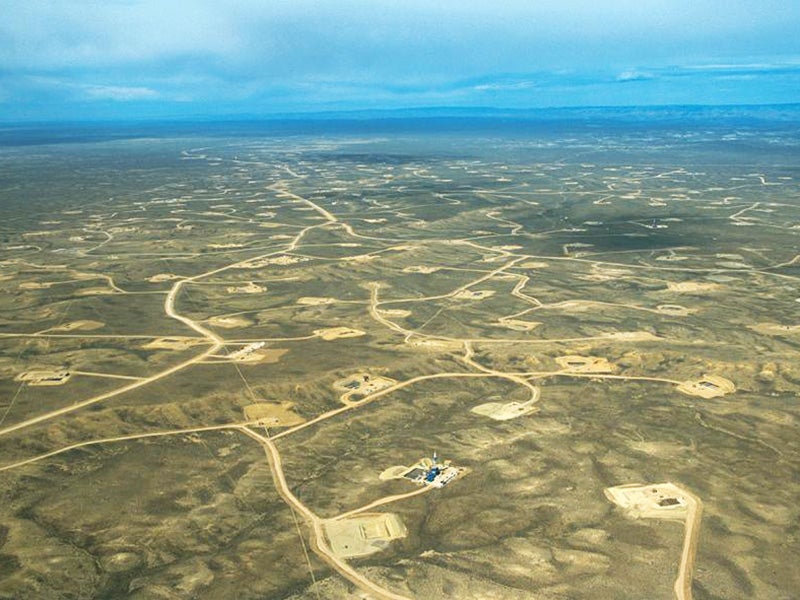 Earthjustice is the premier nonprofit environmental law organization. We wield the power of law and the strength of partnership to protect people's health, to preserve magnificent places and wildlife, to advance clean energy, and to combat climate change. We are here because the earth needs a good lawyer.