Earthjustice To Defend New York State's Rejection Of The Constitution Pipeline Project In Oral Argument
At stake is the construction of 124-Mile fracked gas pipeline endangering water supply in New York and Pennsylvania
New York, NY
—
Representing a coalition of key environmental stakeholders, Earthjustice will appear before the U.S. Court of Appeals for the Second Circuit to help defend the New York State Department of Environmental Conservation's decision to prevent the Constitution Pipeline Project – a joint venture between four oil and gas companies – from moving forward. In April of this year, the New York State Department of Environmental Conservation (NYSDEC) denied the request for one of the necessary permits – a Clean Water Act Section 401 certification – effectively halting the project after the Federal Energy Regulatory Commission (FERC) prematurely approved Constitution's pipeline. NYSDEC found that the potential impacts of the Constitution Pipeline could be "profound" and that the company "fail[ed] in a meaningful way to address the significant water resource impacts" the pipeline would create by bisecting 251 streams in New York State.
As a result of the NYSDEC's action to deny the permit, Constitution has sued NYSDEC in the hopes of receiving an opinion from the Court that would allow it to proceed with its pipeline. Earthjustice intervened on behalf of the NYSDEC to reinforce the State's decision and help protect the water quality of New York residents. NYSDEC correctly concluded that Constitution did not provide enough information to assure that the pipeline would comply with the Clean Water Act, which gives the State the responsibility to safeguard the quality of New York's waterways.
If Constitution prevails, the outcome could be disastrous for residents in the areas of New York and Pennsylvania, where the pipeline begins. In New York State alone, the pipeline would carve a 100-foot wide swath through 4 counties, crossing waterways 251 times, and stripping the area of thousands of acres of trees. Each water crossing has the potential to degrade the quality of the stream and the combined impact of hundreds of crossings on critical area watersheds could be severe.
"This lawsuit is nothing more than an arrogant company's attempt to get its way after refusing to provide state regulators with the most basic information about a massive project," said Earthjustice attorney Moneen Nasmith. "New York State has done the right thing and stepped up to protect the water resources its citizens depend on."
In the appeal on November 16th, Earthjustice will represent Catskill Mountainkeeper, Riverkeeper, and Sierra Club.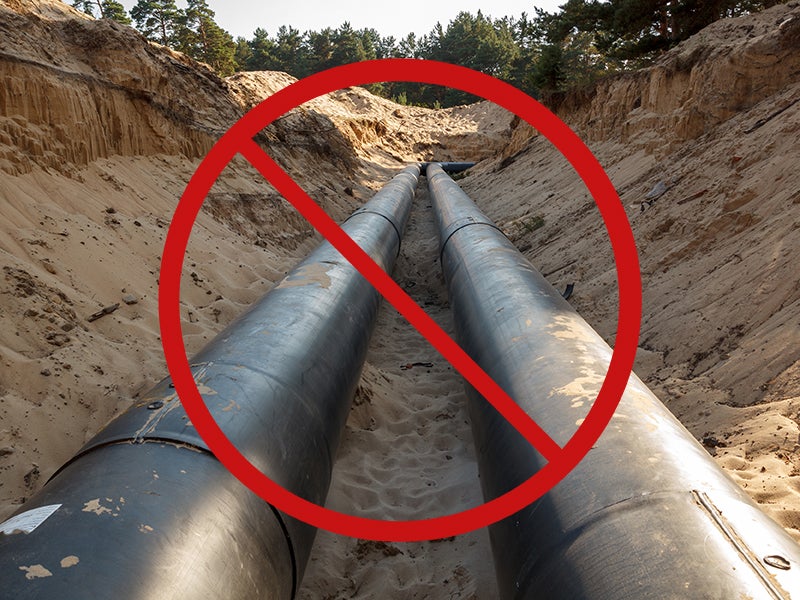 Earthjustice is the premier nonprofit environmental law organization. We wield the power of law and the strength of partnership to protect people's health, to preserve magnificent places and wildlife, to advance clean energy, and to combat climate change. We are here because the earth needs a good lawyer.