In a Win for Climate, New York Leaders Nix Pipeline Project
Victory
—
As world leaders sign climate treaty, state leaders in New York show the way
Kathleen Scatassa, Earthjustice, (212) 845-7380
Albany, NY
—
In a win for climate activists and the anti-fracking movement, and a blow to fossil fuel polluters and the federal regulatory agencies that enable them, the New York State Department of Environmental Conservation (DEC) denied a key permit to companies seeking to build a 124-mile fracked gas pipeline.
The Constitution Pipeline Project—a joint venture between four oil and gas companies—was proposed to transport fracked natural gas from Susquehanna County in Pennsylvania through Broome, Chenango, Delaware, and Schoharie counties in New York to existing interstate pipelines. The pipeline route would have crossed hundreds of streams and wetlands, including those supplying drinking water to families along the proposed route. Using the power granted under the Clean Water Act, DEC officials rejected the companies' permit application, citing damage the project would do to water supplies along the pipeline route.
The nonprofit environmental law organization Earthjustice has been staunchly opposed to the project and represented a coalition of groups—Riverkeeper, Catskill Mountainkeeper, Clean Air Council, Delaware-Otsego Audubon Society, Delaware Riverkeeper Network and the Pennsylvania and Atlantic chapters of Sierra Club—in pipeline approval proceedings before the Federal Energy Regulatory Commission (FERC.)
Last month FERC gave the go-ahead to pipeline developers to clear-cut 20 miles of trees along the pipeline's planned route through Pennsylvania. Pointing to the fact that New York State had not yet issued a permit, Earthjustice and other environmental groups called FERC's move premature and illegal. New York's rejection of the project today bolsters support for criticism of FERC as an agency that rubber stamps fossil fuel infrastructure projects.
The DEC's decision comes as world leaders gathered in New York City to sign the historic Paris climate agreement. More than 170 countries, including those responsible for the bulk of the world's climate pollution, signed the commitment to limit global temperature rise to 1.5 degrees.
The following statement is from Earthjustice Attorney Moneen Nasmith:
"Today in New York City, world leaders gathered to sign the COP 21 climate agreement. Today in Albany, state leaders displayed precisely the leadership necessary to help us meet the goals of this historic climate treaty—by choosing to protect New York State's waterways and reject a massive fossil fuel infrastructure project.
"The 124-mile Constitution pipeline, planned to run through five counties and two states, and hundreds of waterways is the sort of massive fossil fuel investment that would have locked our region into continued extraction and burning of fossil fuels and irreparably damaged precious water resources at a time when we need instead to be protecting these resources and speeding the transition to 100 percent renewable energy for all.
"World leaders and our leaders in New York State are doing what's necessary. Unfortunately their efforts are undermined by rogue agencies like the Federal Energy Regulatory Commission which is failing to do its job and evaluate the environmental and climate impacts of the massive fossil fuel infrastructure projects it approves. FERC is an outlier agency that, with every day, is exposed as being drastically out of step with its peers. It's time for fossil fuel industry enablers and apologists to step aside and let the rest of us continue the work necessary to solve the climate crisis and transition our society to 100 percent renewable energy."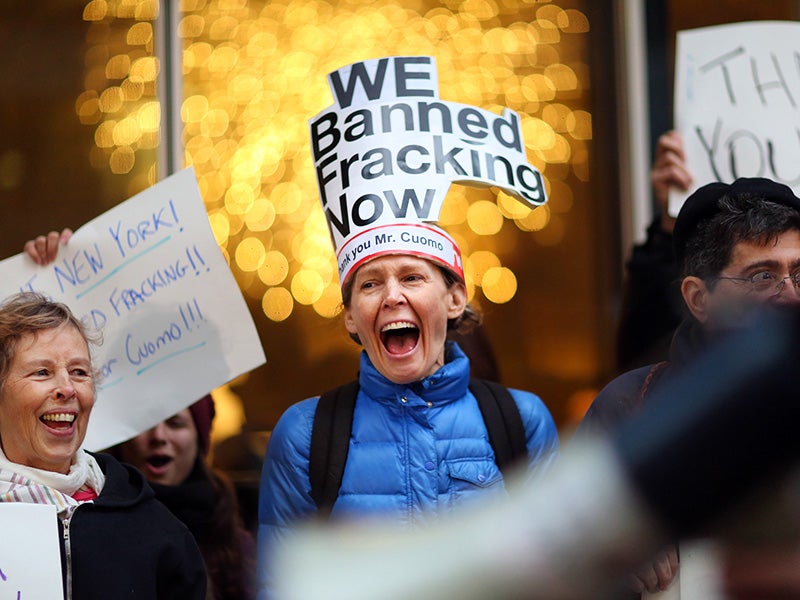 Earthjustice is the premier nonprofit environmental law organization. We wield the power of law and the strength of partnership to protect people's health, to preserve magnificent places and wildlife, to advance clean energy, and to combat climate change. We are here because the earth needs a good lawyer.