Obama Administration Signs Death Warrant for Colorado Roadless Forest, Jump-Starts Trump's Attack on Climate
In a move that will undercut America's clean energy industries, U.S. Forest Service opens 20,000 acres of national forest in Colorado to bulldozing roads for coal mining
Denver, CO
—
Today, the U.S. Forest Service announced it would on Monday reimpose a controversial coal mine loophole, issuing a final rule that opens 20,000 acres of wild Colorado forest to bulldozing for coal mining, something the agency admits will undermine clean energy development, result in millions of tons of climate pollution, and cause up to $3.4 billion in global damage due to worsened climate change.
West Elk Wilderness is located in western Colorado.
"The Obama administration just gave Arch Coal an early Christmas present," said Nathaniel Shoaff, an attorney with the Sierra Club's Environmental Law Program. "The rest of us will be saddled with nearly half a billion tons of climate pollution and a $3.4 billion price tag. This is a sad and damaging bookend for President Obama's climate legacy."
In 2012, the Forest Service adopted the Colorado Roadless Rule to protect 4 million acres of wild national forest in the state, but the rule included a loophole to permit bulldozing roads for coal mining on 20,000 acres of roadless national forest. In 2014, a federal court vacated the coal mine loophole because the Forest Service failed to disclose the climate change impacts of unlocking hundreds of millions of tons of coal for burning.
The Forest Service will reimpose the loophole on Monday, Dec. 19. The loophole opens the door to mining 170 million tons of coal, and bulldozing up to 450 drilling pads and 67 miles of road in wild aspen and spruce forest in the Sunset and Flat Irons Roadless areas immediately adjacent to Mount Gunnison in the West Elk Wilderness, 45 miles southwest of Aspen, Colorado. These roadless lands provide habitat for elk, goshawk, black bear, and the imperiled lynx, and are frequented by hikers and hunters. According to a Forest Service analysis released last month, coal mined from these roadless lands will displace nearly 10,000 gigawatt hours of clean, renewable power including solar and wind.
"Here in Colorado, climate change is already causing a longer fire season, more intense wildfires, drought, and more damaging insect infestations," said Matt Reed, Public Lands Director at High Country Conservation Advocates in Crested Butte. "The Forest Service should be battling climate change to save our forests, not sacrificing forests to make climate change worse."
Only one mine—Arch Coal's West Elk mine—is poised to benefit from the loophole. It has a pending application to mine under 1,700 acres of roadless forest, and to build six miles of road and 48 drilling pads directly adjacent to the West Elk wilderness, which will give the company access to 19 million tons of coal. The Forest Service could move to approve the leases within weeks.
The Obama administration received more than 250,000 comments on the loophole rule, the vast majority in opposition.
"Opening pristine backcountry for coal mining in the face of a global climate crisis is dangerously backward public policy," said Taylor McKinnon with the Center for Biological Diversity. "Instead of setting the table for Trump's dirty energy agenda, Obama should nix this plan on his way out the door."
"Our public lands belong in our hands, not the hands of Arch Coal," said Jeremy Nichols, WildEarth Guardians' Climate and Energy Program Director. "This shameful giveaway should be a wake up call for all Americans that we need to stand up more strongly than ever to defend our lands, our climate, and our future from the greed of the fossil fuel industry and their collusion with our federal government."
Ted Zukoski, an attorney at the non-profit environmental law firm Earthjustice said conservation groups are considering action against the rule and attempts to implement it. "We'll be taking a hard look at challenging this damaging decision in court," he said.
See photos of the roadless areas the Forest Service opened to bulldozing, and damage from Arch Coal's ongoing mining operations to nearby forests.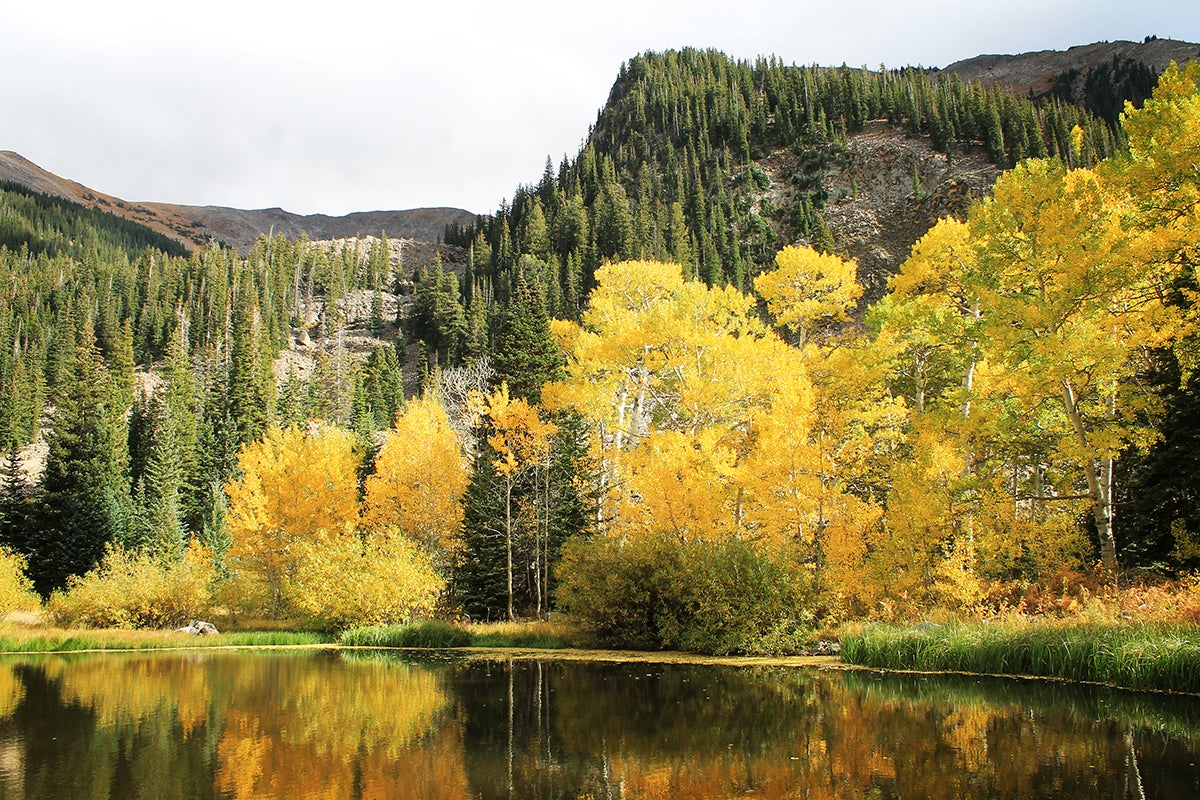 Earthjustice is the premier nonprofit environmental law organization. We wield the power of law and the strength of partnership to protect people's health, to preserve magnificent places and wildlife, to advance clean energy, and to combat climate change. We are here because the earth needs a good lawyer.