U.S. Navy Agrees To Consult Federal Biologists About Harm To Marianas Species
Concerned citizens' action prods Navy to assess threats training and testing activities pose to imperiled animals and plants.
Washington, D.C.
—
Following receipt of a notice of intent to sue from concerned citizens, the U.S. Navy has agreed to consult the U.S. Fish & Wildlife Service over threats to endangered and threatened species posed by the Navy's plans to expand training and testing activities in the Mariana Islands.
In February, a coalition of groups represented by Earthjustice gave formal notice of their intent to sue the Navy and U.S. Fish & Wildlife Service under the Endangered Species Act. A Biological Opinion the Fish & Wildlife Service issued in 2015 assessed the impacts on only two species of the Navy's Mariana Islands Training and Testing program, which covers the entire Mariana archipelago. When 23 additional species from the Mariana Islands were listed as threatened or endangered under the Act last October, the Navy was required to re-initiate consultation with the Service.
The failure to do so violated Section 7 of the Endangered Species Act, which requires federal agencies to ensure their actions will not jeopardize species' continued existence. The February letter gave the Navy and Fish & Wildlife Service 60 days to resolve that violation. On March 31, the Navy sent a letter to the U.S. Fish & Wildlife Service to initiate consultation on the 18 of the 23 newly listed species that the Navy determined could affected by the expanded training.
"This legally mandated consultation is an important step to ensure that the Navy's actions do not push any of these newly listed species closer to extinction," said Earthjustice staff attorney David Henkin. "Had citizens not taken action to hold the Navy accountable, it's doubtful the Navy would have ever scrutinized the threats its actions pose to these species."
"In its letter initiating consultation, the Navy admits its activities in the Marianas can harm species teetering on the brink of extinction, whether from misfired munitions, training-related fires, trampling or introducing invasive species," said Juanita Mendiola, Spokesperson for Tinian-based community group Fanacho Marianas. "We will carefully monitor the consultation to make sure the Navy does whatever is needed to protect these species—all but one of which are found in the Marianas and nowhere else on Earth—for future generations."
Earthjustice sent the notice of intent to sue letter on behalf of: Alternative Zero Coalition, Center for Biological Diversity, Fanacho Marianas, Guardians of Gani', Oceania Resistance, PåganWatch, Tinian Premier Football Club, and Tinian Women Association.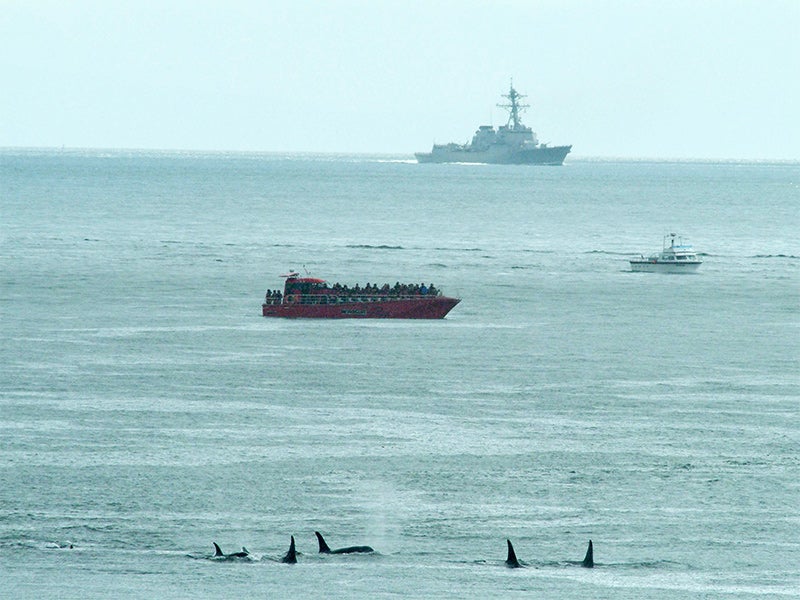 Earthjustice is the premier nonprofit environmental law organization. We wield the power of law and the strength of partnership to protect people's health, to preserve magnificent places and wildlife, to advance clean energy, and to combat climate change. We are here because the earth needs a good lawyer.