Arctic Council Advances Black Carbon Emission Reductions, Sidelines Paris Agreement
Earthjustice President Trip Van Noppen: "Council's declaration ignores the urgency of implementing the Paris Agreement"
Alyssa Ritterstein, Earthjustice, (202) 797-5243
Fairbanks, AK
—
Secretary of State Rex Tillerson turned over the chairmanship of the Arctic Council from the U.S. to Finland today. Culminating two years of productive work under the Obama administration's leadership, the Council issued the Fairbanks Declaration—the statement by the Council's eight member states that sets the direction for cooperative Arctic work over the next two years. The declaration recognized the grave impacts of climate change on the Arctic and adopted the first Pan-Arctic report on reducing black carbon and methane emissions. However, it also included disappointingly weak language on the Paris Agreement.
What You Should Know As Trump Weighs The Deal The Paris Agreement
The declaration comes on the heels of the U.S. postponing its decision to withdraw from the Paris Agreement until after the G7 leaders' summit, less than two weeks after Trump issued an executive order that aims to open 98 percent of federal Arctic Ocean waters to the oil and gas industry, and a day after the U.S. Senate refused to undo a commonsense methane pollution rule. 
Earthjustice has represented the Arctic Athabaskan Council, an indigenous organization that is a permanent participant in the Arctic Council, on working groups on black carbon and methane at the Council since 2014. 
Earthjustice President Trip Van Noppen issued the following statement:
"It is encouraging that the Arctic Council adopted a report recommending concrete measures to reduce black carbon and methane pollution emissions from key sectors like diesel and oil and gas. But these measures must be strengthened over time to slow warming and melting in a region that continues to act as a harbinger of what's to come for our planet.
"The Council's declaration ignores the urgency of implementing the Paris Agreement, which is the backbone of climate action for the Arctic. It will help protect the iconic species and traditional cultures of the region, and the millions of people at risk from sea level rise and extreme weather spurred by Arctic warming around the world.
"We hope President Trump listens to leaders from around the Arctic and around the world, and moves forwards with the Paris Agreement. Earthjustice will continue to challenge Trump's rollbacks of environmental measures that protect the Arctic and transition the U.S. to a greater clean energy future."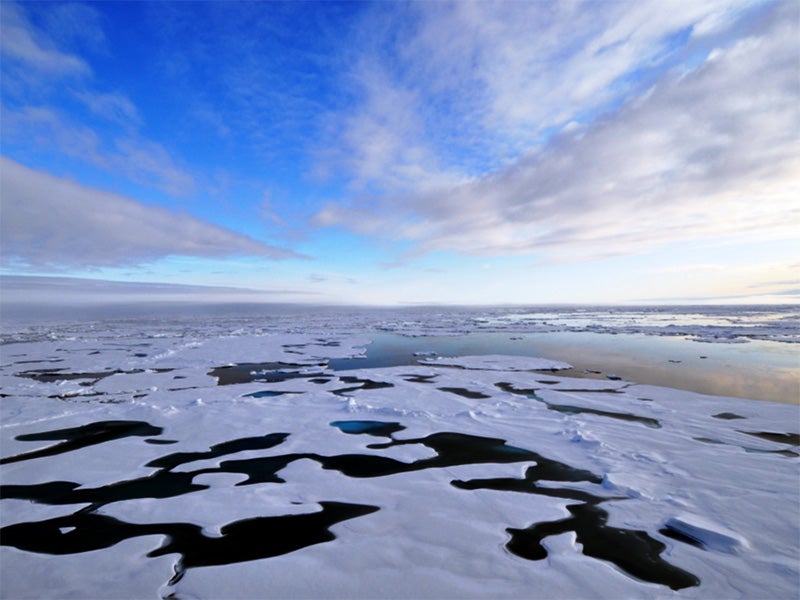 Earthjustice is the premier nonprofit environmental law organization. We wield the power of law and the strength of partnership to protect people's health, to preserve magnificent places and wildlife, to advance clean energy, and to combat climate change. We are here because the earth needs a good lawyer.