CDOT Finalizes I-70 Decision Despite Discriminatory Impact
Civil rights complaint still pending with U.S. Department of Transportation
Denver, CO
—
Facing a federal investigation of the discriminatory impacts that would result from its proposal to triple the width of I-70 through predominantly Latino communities, the Colorado Department of Transportation today announced that it plans to go ahead with the expansion.
Better, less discriminatory alternatives exist, including rerouting the highway along I-270 and I-76, which would only add a few miles to the trip through Denver.
The Federal Highway Administration's investigation, which focuses on violations of Title VI of the Civil Rights Act of 1964, was initiated by a formal complaint filed by  neighborhood groups in Elyria-Swansea and Globeville, and by the Colorado Latino Forum. The FHWA's Office of Civil Rights, an independent arm of the agency will continue its investigation. 
"CDOT's decision is in keeping with its history of steamrolling the neighborhoods and overlooking the significant health, social and economic costs that come with this freeway. Homes, schools and businesses are all within feet of I-70, and with the expansion, nearly 200 residents will lose their homes and the ones who can stay will be subject to increased risks from pollution. The residents of Elyria-Swansea and Globeville deserve better," said Joel Minor, an attorney at Earthjustice who represents the neighborhood groups in the civil rights case.

Data provided by Community Planning & Div. Map data © Google.
The Denver neighborhoods of Elyria-Swansea and Globeville have for decades suffered a disproportionate share of the city's environmental, social and economic impacts. View larger map
Residents of these neighborhoods have for decades unfairly suffered from I-70's harmful effects.  
Residents' life expectancy is years shorter than elsewhere in Denver, and they suffer from increased rates of asthma, cardiovascular disease, diabetes and other conditions associated with living near highways. CDOT's decision to expand the highway needlessly adds to these burdens, despite the presence of feasible, less discriminatory alternatives.
What You Need To Know About Title VI of the Civil Rights Act of 1964
By forging ahead with its plan to expand I-70 through the neighborhoods, CDOT is doubling down on these impacts by exposing them to even more air pollution, noise, traffic and serious health hazards. 
The FHWA's Office of Civil Rights may determine that CDOT violated the Civil Rights Act based on the disparate burden that I-70 imposes on the neighborhoods, together with the existence of feasible alternatives. Alternatives like rerouting I-70 or reconfiguring the project exist, but CDOT refused neighborhood requests to evaluate them. And, importantly, CDOT also rejected requests that it complete a health assessment of I-70's impact on residents.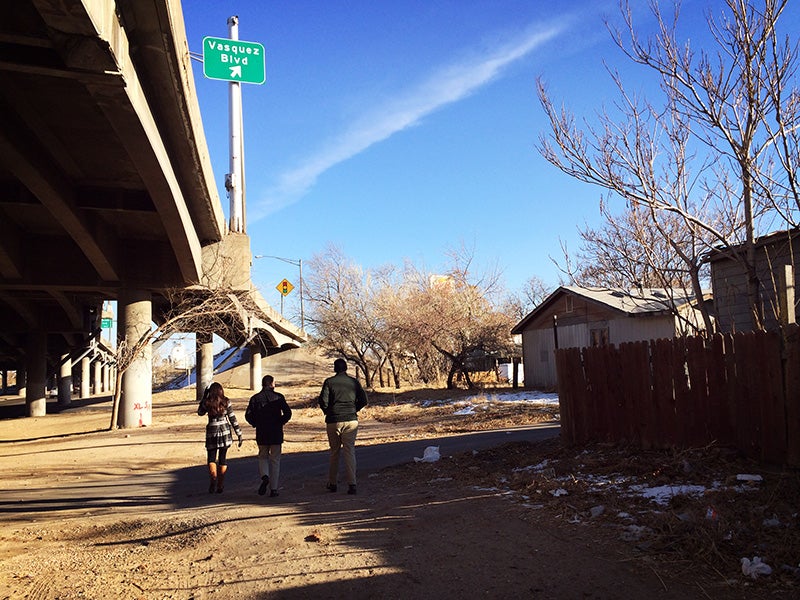 Earthjustice is the premier nonprofit environmental law organization. We wield the power of law and the strength of partnership to protect people's health, to preserve magnificent places and wildlife, to advance clean energy, and to combat climate change. We are here because the earth needs a good lawyer.