Coalition Notifies Global Companies Of Intent To File Federal Court Suit For Violations Of Clean Air Act
Groups say that Global is illegally operating its massive crude-by-rail terminal in Albany, New York, without a valid permit
Albany, NY
—
A broad coalition including Albany County, a public housing tenants association, and several environmental and conservation organizations today notified Global Companies of their intent to file a federal court lawsuit against the company for its failure to have a valid Clean Air Act permit to operate its massive crude-by-rail terminal in Albany's South End.
The Global facility is located in Albany's South End, which is home to residences, schools, churches, businesses, and social service agencies.
The coalition's letter to Global notes that the Clean Air Act permit for the Albany facility expired on March 2, 2016.  In September 2016, the New York State Department of Environmental Conservation (DEC) notified Global that the company's request to renew the permit was being denied and required Global to submit a new permit application with substantial additional information concerning the environmental and public health impacts of crude oil operations at the Albany facility.
The coalition's letter claims that because Global's expired permit was not renewed and it has not yet been issued a new permit, the company has been illegally operating the Albany facility since September. The Clean Air Act prohibits the operation of large air pollution sources like the Global facility without a valid air pollution permit.   

Photo by Earthjustice
Learn more about the community of Ezra Prentice Homes. Read story: Watching The Rails
The Global facility has been identified by DEC as a major source of air pollution, including emissions of benzene, a known human carcinogen. Recent air monitoring in Albany's South End revealed dangerously high levels of benzene in the area. Local residents have complained for years about a variety of adverse respiratory effects and other health impacts from breathing polluted air. The Ezra Prentice Homes, a public housing development, is located at the fenceline of the Global facility, and is home to over 200 children. The Giffen Elementary School is located a few blocks from the Global facility.
Christopher Amato, attorney with Earthjustice, said: "This is the latest example of Global's disregard for environmental laws and its continuing indifference to the health of the people living in Albany's South End. We intend to move quickly to shut down Global's illegal operation."
"For nearly three years we have joined together to protect residents from the environmental hazards posed by Global Companies in Albany," said Albany County Executive Daniel P. McCoy. "The DEC told Global it would have to file a new application and they have failed to comply. They are operating illegally period.  This action, we hope, will force global to comply with the Clean Air Act and fully detail how it plans to mitigate the impact on our community."
"As the battle to protect the Hudson River and surrounding communities from the devastation of crude oil transport in the region rages on, we will not sit idly by as Global violates the Clean Air Act in new ways," said Riverkeeper Staff Attorney Abigail Jones. "Riverkeeper remains committed to reducing the risk crude oil poses to public health and our environment."
The coalition's notice letter was sent by Earthjustice on behalf of Albany County, the Ezra Prentice Homes Tenants Association, Sierra Club, Center for Biological Diversity, Riverkeeper, Inc., Scenic Hudson, Natural Resources Defense Council and Catskill Mountainkeeper. The same coalition previously filed a federal court lawsuit against Global alleging that the company failed to obtain a necessary Clean Air Act permit when it significantly expanded operations in 2012.  That lawsuit is pending.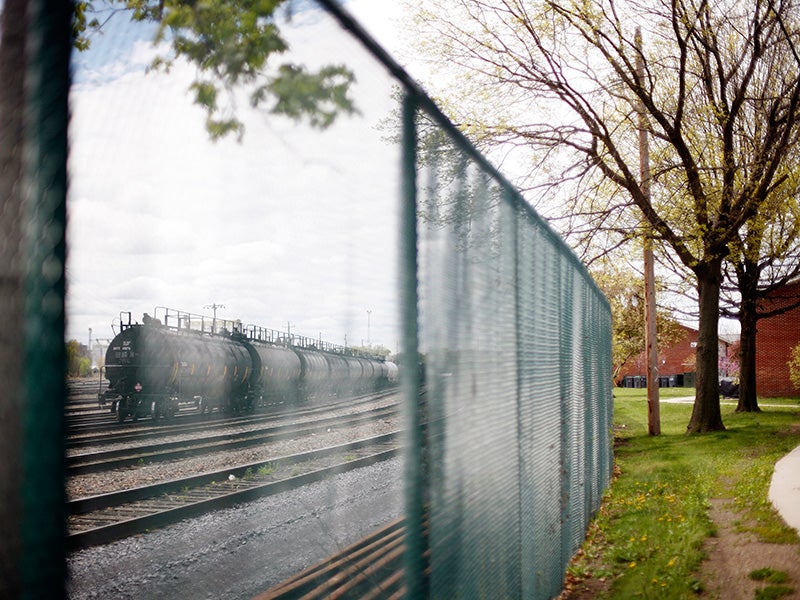 Earthjustice is the premier nonprofit environmental law organization. We wield the power of law and the strength of partnership to protect people's health, to preserve magnificent places and wildlife, to advance clean energy, and to combat climate change. We are here because the earth needs a good lawyer.