Conservation Groups Challenge World's Largest Methanol Refinery
Permits fail to address threats to climate, safety and public health for a refinery that could consume more fracked natural gas than all the gas-fired power plants in Washington State
Olympia, WA
—
Conservation groups today challenged two permits for the world's largest fracked methanol refinery, slated for development along the iconic Columbia River in Kalama, Washington.
The coalition of local and national groups—Columbia Riverkeeper, Sierra Club and the Center for Biological Diversity, represented by Earthjustice—filed an appeal with the Washington Shorelines Hearings Board because the permits fail to address threats to climate, safety and public health.
The Shoreline Management Act permits, approved by the Washington Department of Ecology earlier this month, would allow the Port of Kalama and Northwest Innovation Works LLC to build a massive methanol refinery in the Columbia River shoreline. The refinery would convert fracked natural gas into methanol, which would be shipped to China to make plastics.
"When the department approved this permit, it guaranteed a massive increase in greenhouse gas pollution even as the State has called for reductions," said Adrienne Bloch, an Earthjustice attorney who filed the appeal. "The permits for this enormous fracking project do not protect Washington's clean air, water, natural environment and fail to protect residents and workers."
The proposed refinery would consume more fracked natural gas than all of the gas-fired power plants in Washington State combined. The 100-acres facility would use 5 million gallons of water daily from Columbia and Kalama river aquifers, and would emit more than 1 million tons per year of climate pollution.
"The Kalama methanol refinery endangers citizens, communities, the Columbia River and our climate," said Miles Johnson of Columbia Riverkeeper. "These permits are the product of a woefully inadequate environmental analysis."
Seventy-two million gallons of flammable methanol would be stored in an area at risk of liquefying in an earthquake. A large earthquake could damage structures at the refinery, kill or injure workers and spread flammable methanol into the Columbia River shoreline.
"When the Department of Ecology gave out permits for this misguided project, it was a huge step backwards for the region's and state's vital ecosystems," said Jared Margolis, a senior attorney at the Center for Biological Diversity. "This dirty and dangerous facility will pollute our air and threaten water supplies that people and endangered salmon rely on to survive."
"This dirty fossil fuel project has dire environmental consequences, including contaminated ground water and air pollution," said Julia Reitan of the Sierra Club. "Our state must pull back and invalidate the permits, and carefully assess all the impacts that communities and our environment will face from this giant refinery."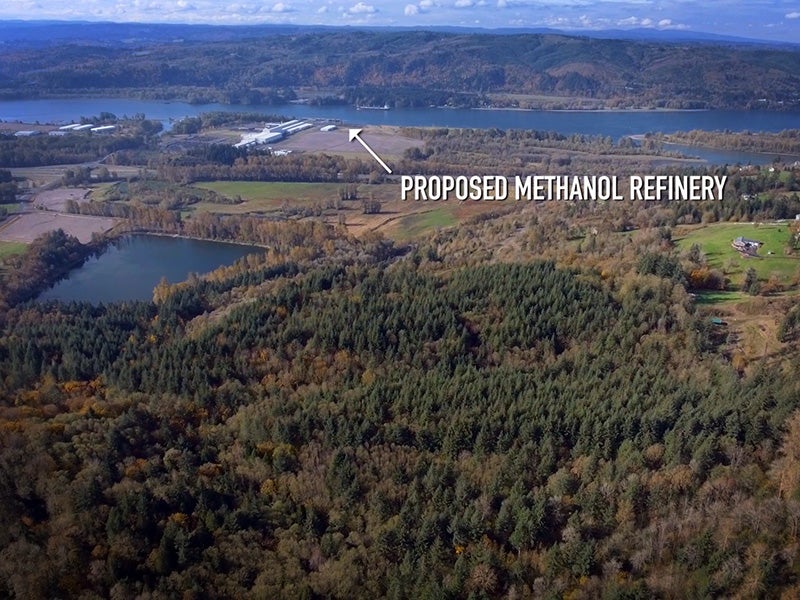 Earthjustice is the premier nonprofit environmental law organization. We wield the power of law and the strength of partnership to protect people's health, to preserve magnificent places and wildlife, to advance clean energy, and to combat climate change. We are here because the earth needs a good lawyer.