Conservation Groups File Lawsuit Today Against Department of Commerce's Decision to Sanction Overfishing of Gulf of Mexico Red Snapper
Consistent, large overages from the recreational sector resulted in new management measures that lowered catch levels by 20 percent
Washington, D.C.
—
The following statements were issued by Ocean Conservancy's Chris Dorsett, and Earthjustice's Andrea A. Treece, on the decision to sue the Department of Commerce for sanctioning overfishing of red snapper in the Gulf of Mexico.
A press conference will be held for interested reporters at 1:00pm CET / 2:00pm EST on Monday, July 17, to discuss the filing. Ocean Conservancy, Environmental Defense Fund and Earthjustice will participate.  To participate, please call (800) 895-1549 or (785) 424-1057 (Conference ID: RedSnapper).  
Chris Dorsett, Vice President of Conservation Policy and Programs, Ocean Conservancy: "I have seen firsthand the impacts in the Gulf of Mexico of the drastic historic overfishing that has occurred in the red snapper fishery. Hard work and tough decisions have brought the red snapper fishery back from decades of overfishing—at its worst, the red snapper fishery was at just 3% of its historic levels. We've made great progress but we're only about halfway through the rebuilding plan. You don't stop taking antibiotics halfway through a prescription. You'll just run the risk of getting sick again. Ocean Conservancy made the very difficult decision to sue because ultimately, this is not just about rebuilding red snapper. It's about protecting America's fisheries, which are the backbone of so many coastal communities and the heart of deep cultural traditions rooted in a love for fishing and our ocean."
Andrea A. Treece, Staff Attorney, Oceans Program, Earthjustice: "The Department of Commerce is rolling back years of hard-won progress to rebuild a healthy red snapper population. Their decision to extend the federal recreational season violates the most basic, common sense requirements of federal law to prevent overfishing and to ensure long-term, healthy fisheries.  You wouldn't tell a person who's almost out of bankruptcy to go on a spending spree. It's equally irresponsible—and illegal—for the department to ignore the very conservation measures that are bringing red snapper back. This lawsuit aims to get red snapper management back on track for the sake of fish and everyone who enjoys them. Earthjustice will make sure that this reckless approach to managing our nation's valuable ocean resources does not happen again, in the Gulf or anywhere else."
Chris Dorsett and Andrea A. Treece are available for interviews upon request.
NOTES TO EDITORS:
Sources for all facts and figures available on request.
A press conference will be held for interested reporters at 1:00pm CET / 2:00pm EST on Monday, July 17. Ocean Conservancy, Environmental Defense Fund and Earthjustice will participate.  To participate, please call (800) 895-1549 or (785) 424-1057 (Conference ID: RedSnapper).  
Ocean Conservancy filed the complaint in the United States District Court for the District of Columbia on July 17, 2017.  Earthjustice is representing Ocean Conservancy. Environmental Defense Fund is also a plaintiff.  
On June 19, 2017, political appointees at the Department of Commerce re-opened the private angler red snapper recreational fishing season in the Gulf of Mexico. This action added an additional 39 days of fishing on to the previously announced 3-day season. In the Federal Register announcement of the decision, the Department of Commerce stated, "the approach will necessarily mean that the private recreational sector will substantially exceed its annual catch limit, which was designed to prevent overfishing the stock." The notice further states that, "this approach may delay the ultimate rebuilding of the stock by as many as six years." 
The Magnuson Stevens Fishery Conservation and Management Act (MSA), the law that manages our nation's fisheries, requires science-based annual catch limits, set at levels that prevent overfishing, and that vulnerable fish populations be rebuilt to healthy levels in as short a time as possible. 
The three-day private angler federal season was due to the following factors:
Historic Overfishing: Red snapper is just under halfway through a 27-year rebuilding plan, having been reduced to just 3 percent of historic levels by decades of overfishing. 

Red snapper has been showing strong recovery under the rebuilding plan. Quotas have steadily increased and the average size of red snapper has doubled in the last ten years. 
Consistent, large overages from the recreational sector resulted in new management measures, introduced in 2014, that lowered catch levels by 20%. 

Fish Are Being Caught Faster: Even though the fish population is recovering, the rate of catch in the recreational sector is growing even more rapidly. Catch rates are two to three times higher than they were a decade ago, when the rebuilding plan began. Since fishermen can now find larger and more plentiful red snapper, they're catching their quota more quickly. 
States Catching 81% Of Available Quota: The red snapper population is targeted in two jurisdictions (state and federal waters), and the amount of catch in state waters has increased dramatically as states have set longer seasons and Congress has increased state jurisdiction. As a result, the amount of red snapper caught in state waters was projected to account for more than 81 percent of the total amount available for 2017, meaning the federal season had to be very short to avoid overfishing. 
Despite the Gulf states' modifying their seasons in return for this extended federal season, we estimate the extended season could result in private anglers catching three times their sustainable limit this season. 
The red snapper fishery is targeted by both commercial and recreational fishermen. Each year, based on scientific advice from an expert panel, the Gulf of Mexico Fishery Management Council sets an annual catch limit for the total amount of catch that can be sustainably caught while preventing overfishing and achieving the rebuilding target. Commercial fishermen are allocated 51 percent of that limit, and have successfully stayed within their quota for the last decade. Recreational fishermen are allocated 49 percent of the quota, and have exceeded their quota 7 out of the last 10 years. 
Recent management decisions have allowed the for-hire component of the recreational fishery (captains who take individual, paying anglers out on a fishing trip) to develop separate management that is keeping them in their limit. The private recreational component of the fishery continues to struggle to fish within their sustainable limit.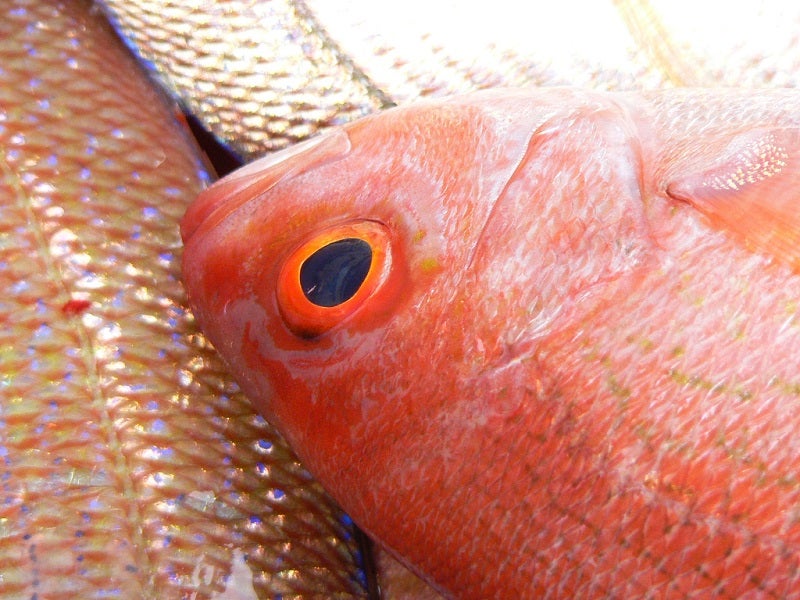 Earthjustice is the premier nonprofit environmental law organization. We wield the power of law and the strength of partnership to protect people's health, to preserve magnificent places and wildlife, to advance clean energy, and to combat climate change. We are here because the earth needs a good lawyer.