Court Upholds New York State's Rejection of the Constitution Pipeline
Victory
—
Industry's challenge to New York State's authority fails
Moneen Nasmith, Earthjustice, (212) 845-7384
Wes Gillingham, Catskill Mountainkeeper, (845) 901-1029
Cliff Weathers, Riverkeeper, (845) 445-8257
Roger Downs, Sierra Club, Atlantic Chapter, (518) 426-9144
New York, NY
—
Today, The U.S. Court of Appeals for the Second Circuit upheld the New York State Department of Environmental Conservation (NYSDEC)'s decision to block a 124-mile natural gas pipeline project from moving forward in New York State, stating the plaintiffs had "no basis."
In April of 2016, NYSDEC denied the Constitution Pipeline's request for a necessary Clean Water Act permit because the potentially devastating impact this joint venture between four gas companies could have on the environment. NYSDEC concluded that the company failed to meaningfully address the project's profound water resource impacts.
"Today's ruling confirms the independent authority and responsibility of states to protect their waterbodies from natural gas pipelines that carve through and degrade critical watersheds," said Earthjustice attorney Moneen Nasmith, who represented Catskill Mountainkeeper, Riverkeeper, and Sierra Club as intervenors helping to defend NYSDEC's decision.
"This is not just a victory for the people impacted along the pipeline route, but gives hope across the country for people facing the onslaught of oil and gas infrastructure," said Wes Gillingham, Associate Director for Catskill Mountainkeeper. "The collective efforts of individuals and local, regional, and national groups–including terrific legal representation by Earthjustice–prevented the pipeline from plowing through our communities and damaging our waterways."
"With today's ruling, the Court of Appeals has affirmed the rights of states to reasonably protect their water resources from oversized infrastructure projects that run roughshod over states' natural resources. The Sierra Club applauds Governor Cuomo's leadership in protecting New York's water and Attorney General Schneiderman's legal defense of the decision to halt the Constitution Pipeline," said Roger Downs, Conservation Director, Sierra Club Atlantic Chapter.
"We're pleased that the Court upheld the DEC's decisive action against this destructive pipeline project," said Riverkeeper president Paul Gallay. "This project would have been bad news for New York waters and communities, and the court's decision will help ensure that important waterways in the State, including the Hudson River and Schoharie Creek, will be protected."
In New York State alone, the Constitution Pipeline would have cut a 100-foot wide swath through 4 counties, crossing waterways 251 times and stripping the area of thousands of acres of trees. Although the Federal Energy Regulatory Commission (FERC) had already approved the pipeline, NYSDEC concluded that Constitution did not provide enough information to insure that the pipeline would comply with the Clean Water Act.
The pipeline's proponent challenged NYSDEC's decision, arguing that Constitution had provided all the information NYSDEC needed to grant the certification, and that NYSDEC had exceeded its authority under the Clean Water Act and could not contradict FERC.
The ruling today found that "federal law entitled NYSDEC to conduct its own review of the [Constitution Pipeline's] likely effects on New York waterbodies." The court also concluded that Constitution never provided NYSDEC with the necessary information NYSDEC "consistently and explicitly requested over the course of several years."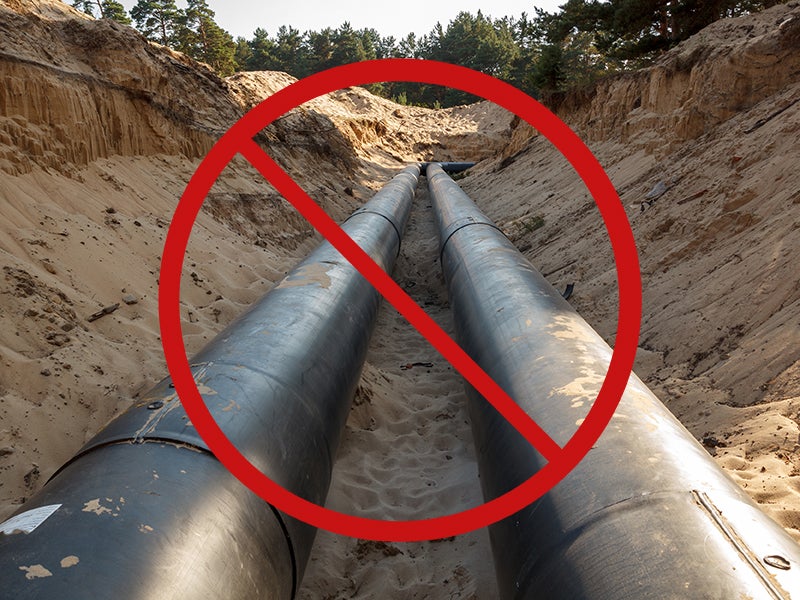 Earthjustice is the premier nonprofit environmental law organization. We wield the power of law and the strength of partnership to protect people's health, to preserve magnificent places and wildlife, to advance clean energy, and to combat climate change. We are here because the earth needs a good lawyer.