Earthjustice: Latest Executive Order Will Wreak Havoc on Efforts to Tackle Climate Change
Earthjustice President Trip Van Noppen: "Champagne corks are popping in the board rooms of big corporate polluters as they celebrate this ill-disguised fossil fuel industry wish-list... "
Washington, D.C.
—
According to news reports, President Trump tomorrow plans to issue a sweeping executive order that will undermine federal actions to combat climate change and efforts to protect communities and our environment.
Earthjustice President Trip Van Noppen issued the following statement:
"Champagne corks are popping in the board rooms of big corporate polluters as they celebrate this ill-disguised fossil fuel industry wish-list of an executive order, which will wreak havoc on efforts to tackle climate change and protect our communities. At a moment when we desperately need to expand climate solutions, President Trump is trying to block the rise of clean energy to benefit fossil fuel billionaires who are already lining their pockets with massive taxpayer subsidies.
"This order ignores the law and scientific reality. Dirty coal power is never coming back because it can't compete with clean energy, and denial won't make climate change go away. Earthjustice will continue to defend clean air and progress on climate in court and out, and we will never back down from protecting our public lands."
Earthjustice legal and policy experts are available to discuss this executive order in more detail. Please reach out to Rob Friedlander, (202) 797-5249, to arrange interviews. As co-counsel for the Sierra Club, Earthjustice is part of an unprecedented coalition intervening in the U.S. Court of Appeals for the D.C. Circuit to defend the Clean Power Plan.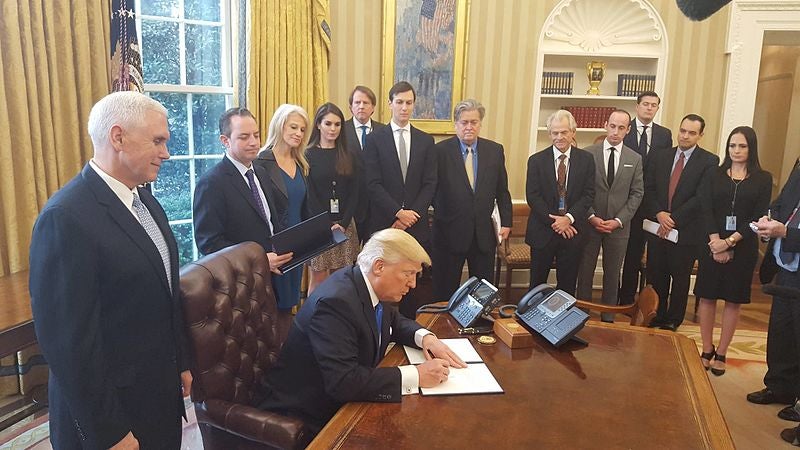 Earthjustice is the premier nonprofit environmental law organization. We wield the power of law and the strength of partnership to protect people's health, to preserve magnificent places and wildlife, to advance clean energy, and to combat climate change. We are here because the earth needs a good lawyer.