Earthjustice President Trip Van Noppen Announces Plans to Step Down
Nation's leading environmental law firm stronger than ever due to his leadership and vision
San Francisco, CA
—
Trip Van Noppen today announced his decision to step down as President of Earthjustice by the end of 2018. Van Noppen will continue to serve as President throughout the period of transition as the Board of Trustees undertakes a search for his successor, with the guidance and assistance of Van Noppen and other senior staff members.
Van Noppen has served as Earthjustice's President since 2008. Prior to that time, he served as Earthjustice's Vice President of Litigation from 2005–2007. During his decade as President, the organization, which is the largest environmental legal organization of its kind, has grown dramatically. Earthjustice opened offices in New York, Philadelphia, Miami, Los Angeles, and Anchorage, and expanded its international work. The organization's staff has grown from 140 to more than 300, including over 120 litigators. 
Earthjustice attorneys are litigating cases across a broad range of environmental issues such as climate change, clean energy, protection of wild lands, wildlife, and oceans, and protection of people's health from harmful toxic substances and pollution. Through litigation, advocacy, and communications, Earthjustice is fighting to uphold and enforce bedrock environmental laws and regulations like the Clean Air Act, the Clean Water Act, the Endangered Species Act and the National Environmental Policy Act, on behalf of hundreds of clients and partners. Recently, Earthjustice has taken on high-profile cases to thwart Trump administration attacks on environmental laws and rules, including the attacks on National Monuments like Bears Ears in Utah. 
"Trip Van Noppen has led Earthjustice with integrity, passion, and foresight," said George Martin, Board Chair of Earthjustice. "His leadership and dedication to Earthjustice's mission and staff have greatly expanded the organization's impact and assured its success well into the future. He has been a tireless leader on litigation strategies and institutional development, and he has spearheaded Earthjustice's contributions to the environmental movement as a whole. He has also ensured that the organization continues to thoughtfully and proactively address questions of diversity, equity and inclusion at every level of culture and practice. He is respected not only for his legal expertise and leadership, and also for his well-deserved reputation as one of the kindest and most humble individuals we all have the good fortune to know. He will be greatly missed, and we are grateful for his service. Earthjustice is stronger and more effective than ever, thanks in large part to his leadership."
Chris Jordan-Bloch and Kyle Da Silva / Earthjustice
Van Noppen speaks to a group of supporters at the 2017 Peoples Climate March in Washington, D.C.
"Serving as Earthjustice's President has been my greatest honor and the experience of a lifetime," said Van Noppen. "I have been fortunate to witness extraordinary dedication to our mission from our Board, our incredible staff, and the millions of supporters who have stood shoulder-to-shoulder with Earthjustice. Together, we wield the power of the law to protect all that we hold dear: our health, our right to clean air and water, our most sacred lands and precious species, and our future survival as a planet. I am of course sad to announce my plan to step down from this position, but I do so with the utmost confidence that Earthjustice will continue to thrive. With such amazing leaders and staff, with such a critical mission—especially now—Earthjustice will continue to work with our clients and partners to win the most critical fights of today and tomorrow." 
A committee of the Board and senior staff will conduct an open and competitive search for Van Noppen's successor, with Van Noppen staying fully engaged until his successor is on board.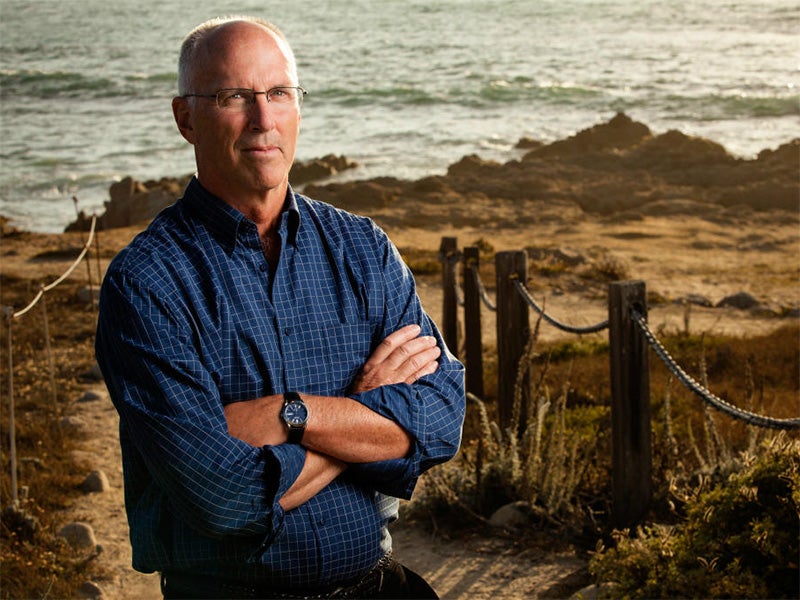 Earthjustice is the premier nonprofit environmental law organization. We wield the power of law and the strength of partnership to protect people's health, to preserve magnificent places and wildlife, to advance clean energy, and to combat climate change. We are here because the earth needs a good lawyer.