Earthjustice Responds to Obama Administration's Rejection of Harmful Airgun Blasting in the Atlantic
Oil and gas exploration activity would have unnecessarily harmed whales and dolphins
Washington, D.C.
—
The Obama administration's Bureau of Ocean Energy Management (BOEM) announced today that it will deny six pending permit applications to conduct airgun seismic surveys in the Atlantic Ocean.
Earthjustice has worked for years to oppose seismic blasting, which is used to search for oil and gas deposits under the seafloor, because of the harm it poses to imperiled marine life. For whales and other marine mammals that rely on sound for survival, this extreme noise pollution can have deadly consequences. The airguns discharge resounding booms at 12 to 16 second intervals, 24 hours a day, seven days a week, for months on end. The blasting can also displace fish and harm fisheries in vast areas of the ocean. 
Earthjustice attorney Steve Mashuda released the following statement in response: "We applaud the Obama administration for denying permits to conduct unnecessary and harmful airgun blasting for oil and gas in the Atlantic Ocean. Today's decision recognizes that the harmful impact this activity would have on the Atlantic Coast's whales, dolphins, and fisheries simply isn't worth it. There is no need to harm ocean wildlife in search of oil that we cannot afford to burn if we are to meet the challenge of climate change. This decision is at the crossroads of ocean protection and the fight against climate change—and it further cements President Obama's legacy of climate leadership and lasting ocean protection."
The agency had previously estimated that these permits would collectively harass or harm whales and dolphins along the Atlantic seaboard millions of times over the course of five years.
Tim Cole / National Marine Fisheries Service
Only 2,500–4,000 sperm whales exist in the Atlantic.
As just one example, endangered sperm whales would be harassed 85,000 times over the five-year period, significantly altering their behavior. This number of "takes," to use the legal term for noise harassment, is alarmingly high, considering that just 2,500 to 4,000 sperm whales exist in these waters. And with an estimated 978 instances of permanent hearing loss from these blasts, hundreds of sperm whales could have lost their ability to hunt prey, navigate and communicate with one another.
In late December, the Obama Administration announced it would permanently protect most of the Arctic Ocean and important parts of the Atlantic Ocean from offshore drilling. In March, the administration also decided not to offer any leases for oil drilling in any part of the Atlantic for at least the next five years. Today's decision protects sperm whales and countless other populations of marine wildlife from harms that would have been inflicted merely to collect oil and gas information that would only sit on the shelf.
Related video: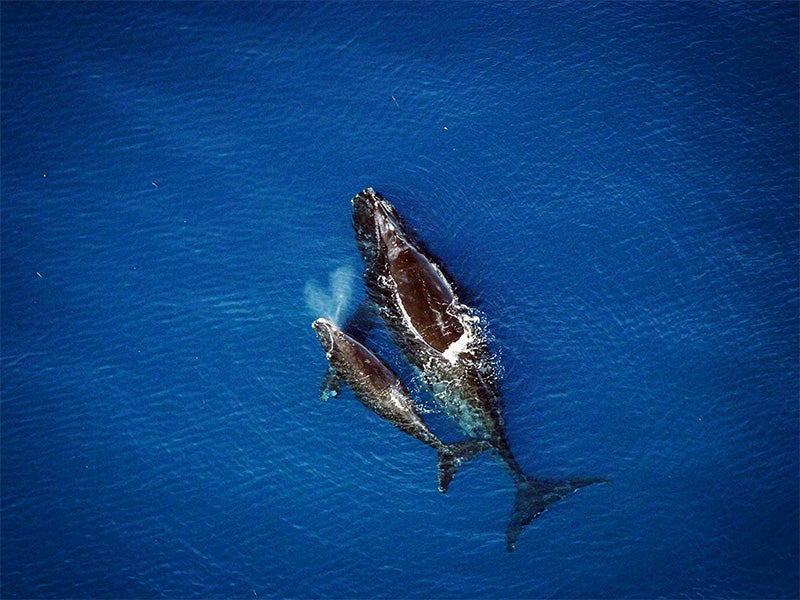 Earthjustice is the premier nonprofit environmental law organization. We wield the power of law and the strength of partnership to protect people's health, to preserve magnificent places and wildlife, to advance clean energy, and to combat climate change. We are here because the earth needs a good lawyer.