Earthjustice Statement on Senate Vote Overriding Minority Opposition to Judge Gorsuch
Action sets a dangerous precedent and carries ominous implications for public interest advocates
Washington, D.C.
—
Today, Republicans voted to change the Senate rules to override Democratic opposition to Judge Neil Gorsuch, President Trump's nominee for the U.S. Supreme Court.
The following is a statement from Earthjustice President Trip Van Noppen:
"Earthjustice strongly condemns Senate Republicans' decision today to deploy the so-called 'nuclear option,' by changing the rules to override Democratic opposition to Judge Gorsuch's confirmation to the Supreme Court. An independent judiciary is critical as a check on other branches of government, and the rule they eliminated was designed to ensure that justices appointed to lifetime terms have consensus support and can remain independent and nonpartisan.
"Last year Senate Republicans violated the spirit of the Constitution and our democracy by refusing to even consider President Obama's pick to fill the vacant Supreme Court seat, Judge Merrick Garland. Now, they are doubling down on last year's power grab by changing the rules in the middle of the game to eliminate the Senate minority's influence in Supreme Court nominations altogether. This deeply flawed and highly politicized new approach to selecting justices for the highest court of the land sets a dangerous precedent and threatens to undermine the integrity of the American principle of liberty and justice for all. Today's action carries ominous implications for public interest advocates working to safeguard universal rights to clean air, clean water, and equal protection from environmental hazards in the years to come."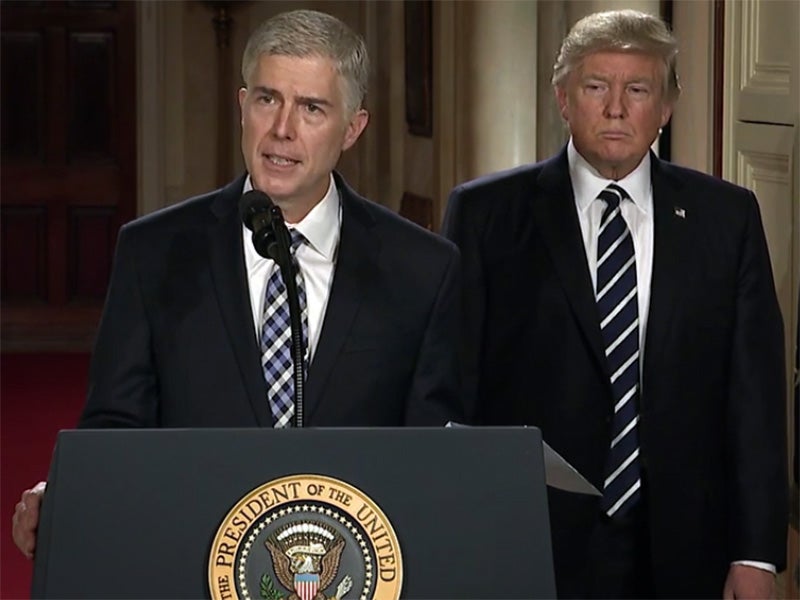 Earthjustice is the premier nonprofit environmental law organization. We wield the power of law and the strength of partnership to protect people's health, to preserve magnificent places and wildlife, to advance clean energy, and to combat climate change. We are here because the earth needs a good lawyer.