Earthjustice: White House Puerto Rico Aid Package Has Its Priorities Upside Down
Trump is more concerned with his own agenda than with helping Puerto Rico
Washington, D.C.
—
Today, almost two months after Hurricane Maria ravaged Puerto Rico, the White House proposed a disaster relief aid package that grossly underfunds the relief and recovery efforts in Puerto Rico but still demands nearly $2 billion for a wall on our southern border.
The Commonwealth of Puerto Rico lost nearly half a million homes and as of today, some 60 percent of residents are still without electricity. In addition, potable water is absent to nearly 20 percent of the population after the Category 5 hurricane devastated the island on Sept. 20. The lifeline provided in this proposal is grossly insufficient to address the $94.6 billion in damages that Puerto Rico has suffered. However, the Trump Administration would rather spend $1.6 billion on a border wall instead of providing more aid to the island.
The following statement is from Raul Garcia, Earthjustice Legislative Counsel:
"This proposal is nothing short of a vulture feasting upon the misery of others. It is the White House's attempt to take advantage of the misery and devastation in Puerto Rico to advance its own hate-filled agenda. Not only does this proposal grossly fail to address the massive devastation and the great need in Puerto Rico, but it also calls for money to be spent on a pathetic and useless border wall. Where we see families in need of water, food, electricity, and medical care, the President sees an opportunity to advance a wasteful campaign promise.
"As all other Americans, the Puerto Rican men, women, and children now living without electricity and reliable potable water deserve immediate and comprehensive aid as they overcome historic natural disasters. It is irresponsible and immoral to force the people of Puerto Rico to wait two months for a proposal that provides scant relief to a humanitarian crisis and then use the proposal to advance unrelated and hateful policies. Earthjustice stands in solidarity with Puerto Rico and urges Congress to provide adequate relief and recovery funding for Puerto Rico and the two impacted states by these terrible hurricanes."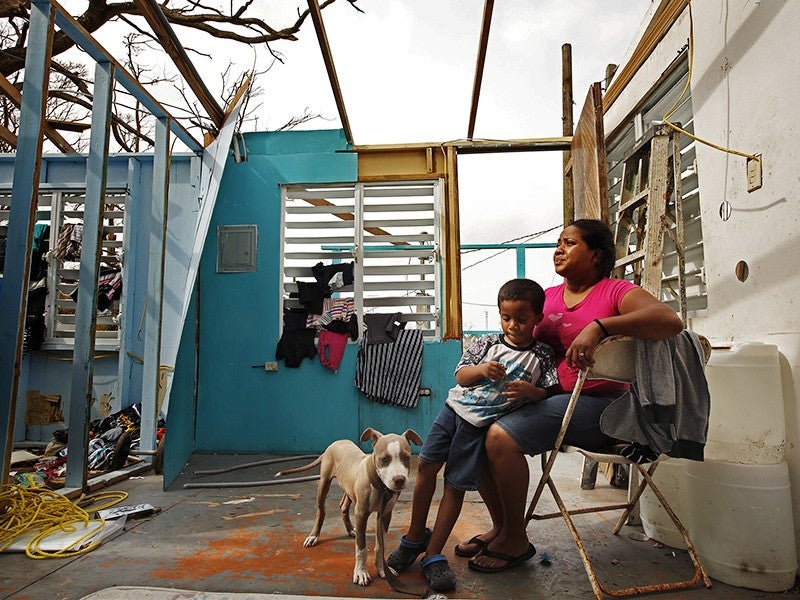 Earthjustice is the premier nonprofit environmental law organization. We wield the power of law and the strength of partnership to protect people's health, to preserve magnificent places and wildlife, to advance clean energy, and to combat climate change. We are here because the earth needs a good lawyer.