Environmental & Tribal Citizen Groups Defend BLM's Waste Prevention Rule
Trump administration undermines rules to cut air pollution and greenhouse gas emissions
San Francisco
—
Today, a coalition of environmental and tribal citizen groups filed a lawsuit over the Trump Administration's decision to indefinitely delay common-sense standards that reduce the waste of publicly owned natural gas resources, and limit the release of methane (a powerful greenhouse gas) and toxic air pollution on public and tribal lands.
The Bureau of Land Management's (BLM) Waste Prevention Rule requires companies drilling on federal and tribal lands to capture natural gas that would otherwise be burned or leaked into the air. By requiring more gas to be brought to market, the rule increases royalty revenues for states, tribes, and local governments that are often used to fund critical community needs. Before the Trump administration put it on hold, the rule was expected to save $300 million worth of taxpayer-owned natural gas over the next decade. California and New Mexico, which receive on average $82.5 million and $470 million annually in federal royalty payments respectively, filed a similar lawsuit last week.
"As an enrolled member of the Three Affiliated Tribes in North Dakota, I have seen firsthand the impacts of rampant oil and gas development on our people," said Lisa Deville of Fort Berthold Protectors of Water & Earth Rights. "Without this rule, we will lose money as a result of waste and our air will be dirtier. The Trump Administration is placing energy interests above its moral and trust obligations to tribal people. Members of Fort Berthold POWER oppose the decision to stay this critical rule for industry benefit."
The Trump Administration's attempt to block a similar rule was overturned last week by a federal appeals court. The court ruled that the compliance date for a regulation could not be ignored while the administration seeks to rewrite the rule — a common tactic for this administration.
"Trump and his administration cannot blatantly ignore the law just to benefit polluters at the expense of everyone else," said Earthjustice attorney Robin Cooley, who has been defending the BLM methane rule in court. "Compliance with public health rules cannot be indefinitely delayed while the Trump Administration and bad actors within the industry try to undo them."
The rule went into effect in January despite efforts by several industry groups and states to overturn it in court. And in May, Congress rejected lobbying efforts by the same groups to rescind the rule. But in mid-June, BLM announced, without any public process, that it was staying the rule's compliance deadlines.
Today, a coalition of environmental and tribal citizen groups — including Sierra Club, Fort Berthold Protectors of Water & Earth Rights, The Wilderness Society, Western Organization of Resource Councils and Natural Resource Defense Council — filed suit. The groups are represented by Earthjustice.
"This rule has already withstood legal challenges and an attempted repeal in Congress, and now Donald Trump and Ryan Zinke want to undermine it with an indefinite delay," said Sierra Club Staff Attorney Elly Benson. "There should be nothing controversial about protecting our public lands and our communities by limiting pollution from oil and gas development. We will fight to ensure that these commonsense protections that reduce waste remain in place."
"The BLM needs to implement and enforce lawfully enacted regulations and not use unlawful ploys to avoid applying the important public health and environmental protection provisions in the Waste Rule," said Bruce Pendery, Litigation and Energy Policy Specialist, with The Wilderness Society.
Read our Blog: We're Suing the Trump Administration for Delaying Protections Against Methane. Again.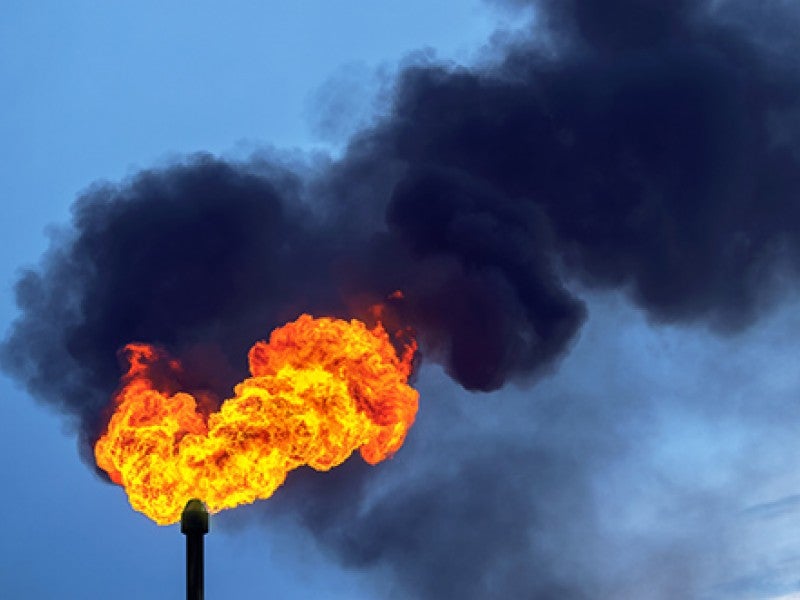 Earthjustice is the premier nonprofit environmental law organization. We wield the power of law and the strength of partnership to protect people's health, to preserve magnificent places and wildlife, to advance clean energy, and to combat climate change. We are here because the earth needs a good lawyer.