Latino Labor Leaders Visit Congress to Defend NEPA
Workers who build our national infrastructure defend their voice in its development
Raul Garcia, Earthjustice, (571) 294-0559
,
Monica Ramirez, Labor Council for Latin American Advancement (LCLAA), (561) 676-3202
Washington, D.C.
—
This week, Latino labor leaders representing the interests of more than 2 million union members will present a letter to members of Congress to support the National Environmental Policy Act (NEPA) in anticipation of upcoming legislative attacks against the environmental review process by Congressional Republicans. The letter will be presented in person as part of an advocacy effort led by the Labor Council for Latin American Advancement (LCLAA), the leading national organization for Latino workers and their families, and Earthjustice, the nation's premier environmental law organization.
What You Need To Know About The National Environmental Policy Act
At the roughly two dozen meetings, labor leaders from California, Colorado, New York, Florida, Missouri, and other states who are members of prominent national unions will discuss NEPA's role in transportation and energy infrastructure projects, topics expected to be addressed by Congress later this year. The environmental review process facilitated by NEPA is a critical tool to protect the health and safety of Latino workers and working families, as Latino workers account for more than 43 percent of ground, maintenance, and construction workers, and up to 75 percent of agricultural laborers.
"Because Latino workers are highly represented in the construction, maintenance and agricultural industries, any attacks on NEPA are attacks on all Latino workers," said Hector Sanchez, Executive Director of LCLAA and Chair of the National Hispanic Leadership Agenda (NHLA), leading the advocacy effort. "As we play a major role in building and maintaining our nation's infrastructure, Latino laborers depend on NEPA to have our voices heard—something we are reminding our elected officials in Washington this week."
During the last three Congresses, hundreds of bills have attempted to undermine NEPA's pillars of public disclosure, comprehensive impact reviews, and public input, with the most significant attacks being attached to infrastructure bills. With further attacks expected later this Congress, the letter and meetings provide an opportunity for Congressional leaders to hear from their local constituents employed by crucial industries to the American economy.
"When many industries and particular members of Congress are looking to silence the workers that build our nation's infrastructure, those very workers are standing up to protect the law that gives them a voice, NEPA," said Raul Garcia, Legislative Counsel for Earthjustice. "NEPA is an environmental law, but it is also a tool to fight for worker safety, immigrant rights, and human rights. Attacks against it are cowardly attempts to silence all of us, including the very people that build the infrastructure that makes this country prosper."
At the meetings, the leaders will also discuss the broader environmental justice movement, noting that half of all U.S. Latinos live in the country's most polluted cities. NEPA allows for significant public input and oversight of government review of proposed projects—yielding consistency in the environmental review process and prioritizing community health and safety.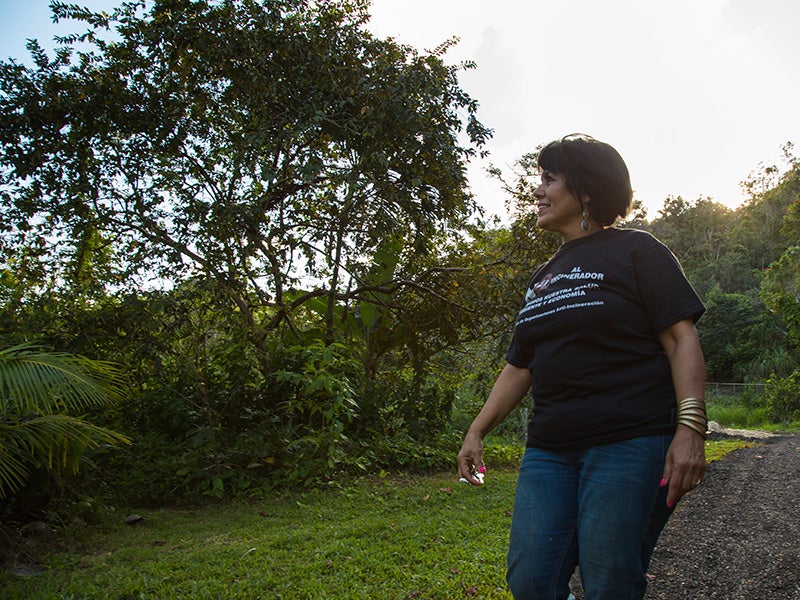 Earthjustice is the premier nonprofit environmental law organization. We wield the power of law and the strength of partnership to protect people's health, to preserve magnificent places and wildlife, to advance clean energy, and to combat climate change. We are here because the earth needs a good lawyer.