Marines Agree To Limit Noisy Flights At 'Upolu Airport on Hawai'i Island
Community concerns about disruption to rural life, marine mammals prompt decision
Honolulu, HI
—
On Friday, April 28, 2017, Marine Corps Base Hawaii announced that Hawaiʻi-based Marine Corps aircraft will strictly limit operations at ʻUpolu Airport in Hāwī on Hawaiʻi Island to only about 25 routine operations per year. The Marines made their decision in response to a letter sent by Earthjustice attorney David Henkin based on complaints from members of the rural Hāwī community, whose lives have been shattered by over 800 operations involving MV-22 Osprey aircraft and helicopters in the first three months of 2017 alone.
ʻUpolu Airport is located in Hāwī on Hawaiʻi Island.
"The law requires the Marines to be honest with the public about what they plan to do and how big an impact their training activities will have on the community and the environment," explained Earthjustice attorney David Henkin. "In 2012, the Marines prepared an environmental impact statement that said they would use ʻUpolu Airport only about twice a month, causing minimal disturbance. The law doesn't let them then ramp up those activities by more than a hundred times, blasting the community with noise."
"When the Marines' prepared their environmental impact statement, the people of Hāwī came out in force to oppose use of ʻUpolu Airport," said community organizer Alyssa Slaven. "Such noisy, dangerous operations are completely inappropriate for our quiet, rural community, with limited resources to respond to potential accidents. We were also concerned that training noise would harm marine mammals in the sanctuary offshore from the airport and would desecrate the nearby cliffs, heiau (temple) and birthplace of Kamehameha the Great."
In response to the public's comments, the final environmental impact statement the Marines issued in 2012 stated that MV-22 Osprey aircraft helicopters would make only "infrequent" use of ʻUpolu airport, with approximately 25 flight operations per year. In recent years, however, the Marines dramatically increased their activities at the airport, prompting Earthjustice's letter.
In responding to the Earthjustice letter, the Marines affirmed that "Hawaii-based USMC aircraft will return to the projected estimated number of 25 routine administrative operations per year at [ʻUpolu Airport]." They further stated that, "[g]iven the number of MV-22 [Osprey] operations that have already occurred at [ʻUpolu Airport] this calendar year, the USMC will limit its use of ['Upolu Airport] for the remainder of this calendar year to only emergency landings and required weather diversions."
"We very much appreciate that the Marines are now taking the community's concerns seriously and will honor their promises to keep operations at ʻUpolu Airport to a bare minimum," Slaven said.
"It is, unfortunately, rare for a government agency to acknowledge that it needs to correct its mistakes and to make the necessary changes voluntarily," said Earthjustice's Henkin. "We applaud the Marines for doing the right thing."
Read David Henkin's letter to Col. Killeen.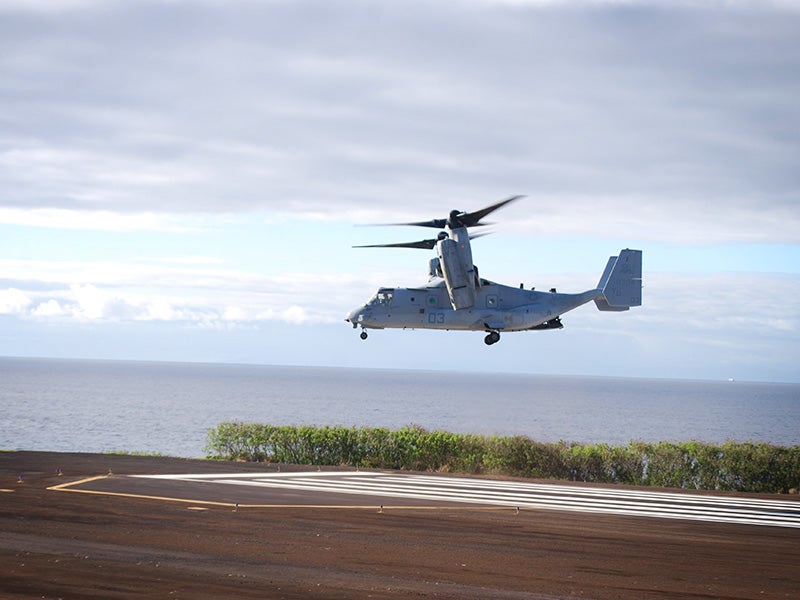 Earthjustice is the premier nonprofit environmental law organization. We wield the power of law and the strength of partnership to protect people's health, to preserve magnificent places and wildlife, to advance clean energy, and to combat climate change. We are here because the earth needs a good lawyer.