Port Of Kalama Refinery Violated the Law By Failing To Evaluate Greenhouse Gas Impacts
Victory
—
Washington State Board rules methanol refinery permit invalid
Janette Brimmer, Earthjustice, (206) 343-7340, ext 1029, cell (206) 290-37496
,
Brett VandenHeuvel, Columbia Riverkeeper, (503) 348-2436
,
Jared Margolis, Center for Biological Diversity, (802) 310-4054 
,
Stephanie Hillman, Sierra Club, (206) 856-0340
Olympia, WA
—
Yesterday, Columbia Riverkeeper, the Sierra Club, and Center for Biological Diversity received a victory in their challenge to a proposed methanol refinery in Kalama, Washington. Washington's Shorelines Hearings Board (Board) ruled that the Port of Kalama and Cowlitz County violated the law by failing to disclose and evaluate greenhouse gas emissions from the world's largest methanol refinery, proposed on the banks of the Columbia River. As a result, permits previously issued for the project are invalid.
The Board found that Environmental Impact Statement ignored off-site emission associated with the project, including greenhouse gas emissions from production and transportation of natural gas and shipping methanol to Asia.
"As the Board has stated, this EIS completely failed to analyze the very significant climate impact from this large fossil fuel refinery," said Janette Brimmer, an attorney with Earthjustice. "This order requires the refinery and the Port to follow the law; to finally take an honest, thorough, and hard look at all greenhouse gas pollution from and caused by this facility."
"We are asking Governor Inslee, a champion for a healthy climate, to get involved and help investigate the methanol refinery's greenhouse gas impacts," said Brett VandenHeuvel, Executive Director of Columbia Riverkeeper.
"You can't build a massive fossil fuel project like this and pretend that the impacts end at the property line," said Nathan Matthews, Staff Attorney for the Sierra Club. "The public deserves to know the climate impacts of fracked gas, from the wellhead to the pipelines to refinery, all the way to the export to Asia."
"Building a fracked gas refinery is dangerous for our climate, our communities and the habitat that species rely on," stated Jared Margolis with the Center for Biological Diversity. "We need to move forward with clean energy, not more fossil fuels.
The parties are represented by Earthjustice.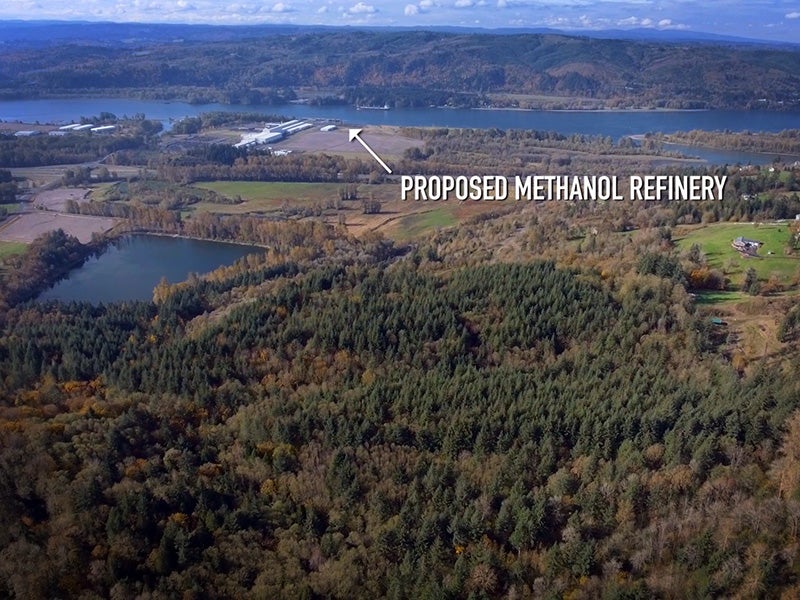 Earthjustice is the premier nonprofit environmental law organization. We wield the power of law and the strength of partnership to protect people's health, to preserve magnificent places and wildlife, to advance clean energy, and to combat climate change. We are here because the earth needs a good lawyer.