Senate Vote Threatens to Advance Oil Drilling in America's Arctic
Earthjustice will continue challenging attempts to open Arctic Refuge and Arctic Ocean to drilling
Washington, D.C.
—
Today's passage of the Senate budget bill signals a step toward oil and gas drilling in the Arctic National Wildlife Refuge and potentially other sensitive Arctic areas. Past proposals to drill in the Refuge have consistently failed, and the use of the budget reconciliation process to advance this agenda signals a divisive attempt to skirt democratic debate by using a policy vehicle requiring fewer votes for Congressional approval. Regardless of the action taken by the Senate today, polling reveals that a majority of American voters continue to strongly oppose drilling in the Refuge, and in the Arctic Ocean.
The Coastal Plain, the biological heart of the publicly owned Refuge that would be targeted for drilling, hosts migratory bird species and endangered wildlife. It's considered to be sacred to the indigenous Gwich'in people, who sustain themselves from the caribou that migrate there.
The following is a statement by Earthjustice President Trip Van Noppen:
"The budget passed by the Senate today sets in motion a sellout of some of our most iconic public lands and waters to the highest bidder, in order to fund tax breaks for billionaires. The American public has long opposed attempts to mar the pristine Arctic Refuge with dangerous oil and gas development that would bring irreversible environmental impacts and ultimately exacerbate climate disruption. For decades, Earthjustice has fought to protect these treasured public lands.
"Drilling in the Arctic Refuge is not a budget issue, and should not be part of the budget reconciliation process. This is a blatant attempt to use the budget reconciliation process to pass a divisive and controversial proposal that would lead us in the wrong direction on climate.
"In addition to threats facing the Refuge, the budget reconciliation process could also hold implications for the Arctic Ocean, where an oil spill could cause irreversible harm if development is allowed to proceed. Sacrificing our public lands and waters to benefit the oil and gas industry is both environmentally and fiscally irresponsible."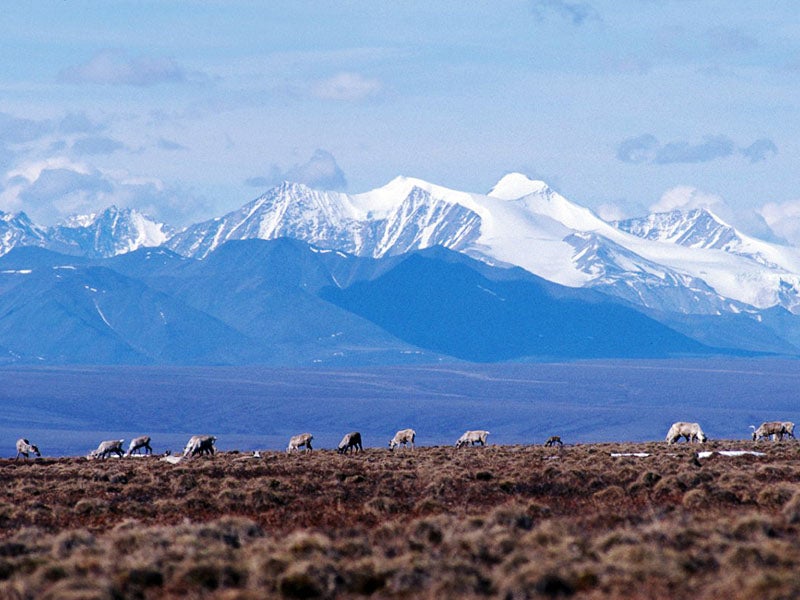 Earthjustice is the premier nonprofit environmental law organization. We wield the power of law and the strength of partnership to protect people's health, to preserve magnificent places and wildlife, to advance clean energy, and to combat climate change. We are here because the earth needs a good lawyer.