Coal River Mountain Watch, Earthjustice Demand Answers from Trump Administration on Mountaintop Removal Study Shutdown
Administration halted study on public health risks without explanation in August 2017
Naoma, WV
—
Coal River Mountain Watch today announced a Freedom of Information Act (FOIA) request seeking records on the Trump administration's contacts with industry lobbyists prior to the cancellation of a National Academy of Sciences (NAS) study into the health impacts of mountaintop removal mining in mid-2017. Earthjustice, a nationwide environmental law firm, aided the West Virginia-based organization, which works to stop the destructive effects of mountaintop removal mining, with the request.
"Families in southern West Virginia — and throughout Appalachia — have heard the same failed promises from coal companies for decades," Vernon Haltom, executive director of Coal River Mountain Watch said in a statement. "The companies promised a higher and better use of the land, but instead they gave us toxic sludge lakes, leveled mountains, buried streams, dust clouds and polluted water. They promised prosperity, but instead they brought illness, injury and devastating floods. They promised they'd be a responsible partner for our communities, but instead they've bent government and regulatory agencies to meet their bottom line. The Trump administration needs to protect the lives and health of Appalachian people, and if they won't, we want to know why not."
"The Trump administration's termination order of the NAS study on mountaintop removal and human health is suspect," said Bo Webb, ACHE Campaign Director. "More than 28 peer-reviewed scientific publications point to mountaintop removal as the main cause of the rapidly increasing rise of cancer and heart disease deaths in Appalachian mountaintop removal communities. Yet President Trump favors the short-term profit of a dying coal industry over the health and lives of the citizens of these communities."
Prior FOIA requests have revealed that the deputy assistant secretary for lands and minerals management at Department of the Interior (DOI), Katherine MacGregor, pushed for the NAS study on mining health effects to be cancelled after meeting approximately half a dozen times with representatives of the coal industry and mining interest groups.
In June, DOI's inspector general, responding to a request from Ranking Member of the House Natural Resources Committee, Raul Grijalva (D-AZ-3), found no criteria for the cancellation, contrary to the Department's claims that the cancellation was part of an agency-wide review of grants exceeding $100,000. The inspector general's office further concluded that the almost $500,000 spent thus far had been "wasted" as DOI did not allow a final report to be published.
Studies on the health of residents living in Appalachia where surface coal mining occurs have painted a dire picture. Improvement in mortality rates in Appalachian coal-mining regions lags 24 years behind that of the rest of the nation, and mortality from chronic cardiovascular disease and cancer is significantly higher than elsewhere.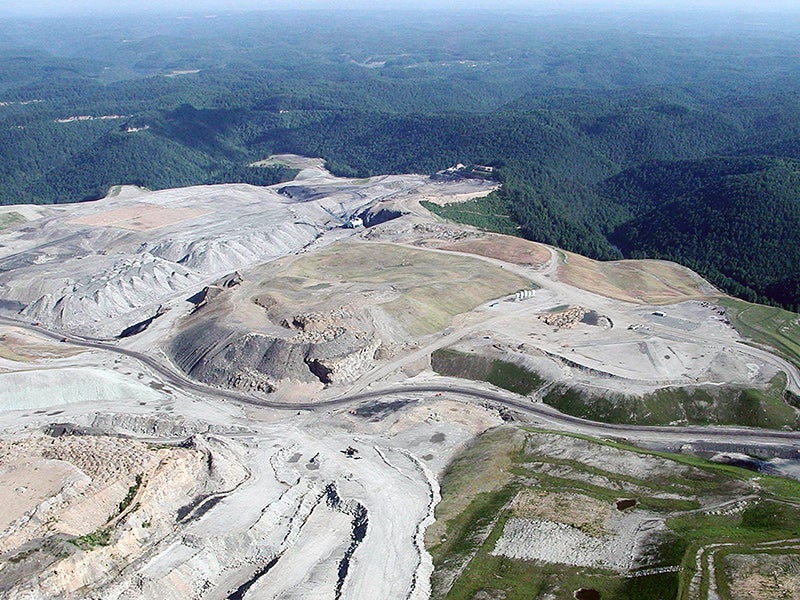 Earthjustice is the premier nonprofit environmental law organization. We wield the power of law and the strength of partnership to protect people's health, to preserve magnificent places and wildlife, to advance clean energy, and to combat climate change. We are here because the earth needs a good lawyer.