Earthjustice Statement on Devastating Hurricane Florence
Earthjustice VP calls on federal gov't and state to utilize all available resources to help communities
San Francisco, CA
—
The following is a statement from Abigail Dillen, Earthjustice's incoming president and Vice President of Litigation for Climate and Energy:
"Our thoughts are with those who have been harmed by Hurricane Florence, including those who have been displaced and have had their lives completely disrupted.
"We call on the federal government and states affected by the storm to utilize all available resources to help people reach safety, recover, and move forward.
"And we thank the volunteers and rescue personnel who are working to provide relief to the communities affected by this major storm. We encourage those in the Earthjustice community who can help to consider donating to the United Methodist Church, the North Carolina Community Foundation and The North Carolina Disaster Relief Fund.
"This is yet another disaster that reveals the tragic costs of failing to take all necessary measures to combat climate change. From more powerful hurricanes on the Eastern seaboard to raging wildfires across the West, extreme weather threatens all of us. Hurricane Florence has been fueled by a warming ocean, and sea level rise is leading to more dangerous storm surges and greater flooding, increasing risks to property and human life.
"Too many communities in the path of Florence are also facing the risk of disasters from chemical plants and refineries that often release huge amounts of hazardous substances during major storms. Those who live near industrial hog farms face the prospect of greater contamination from hog waste, which poses a threat to their drinking water. Toxic coal ash sites in the region, which contain life-threatening poisons, also pose a serious threat to public health and the environment.
"In the days and weeks ahead, we must hold the Trump administration accountable to ensure that affected communities get the resources and support they need. We must also continue the fight for a safe and livable climate for everyone so that the devastation we've seen in Puerto Rico and Texas and now the Carolinas does not become the new normal."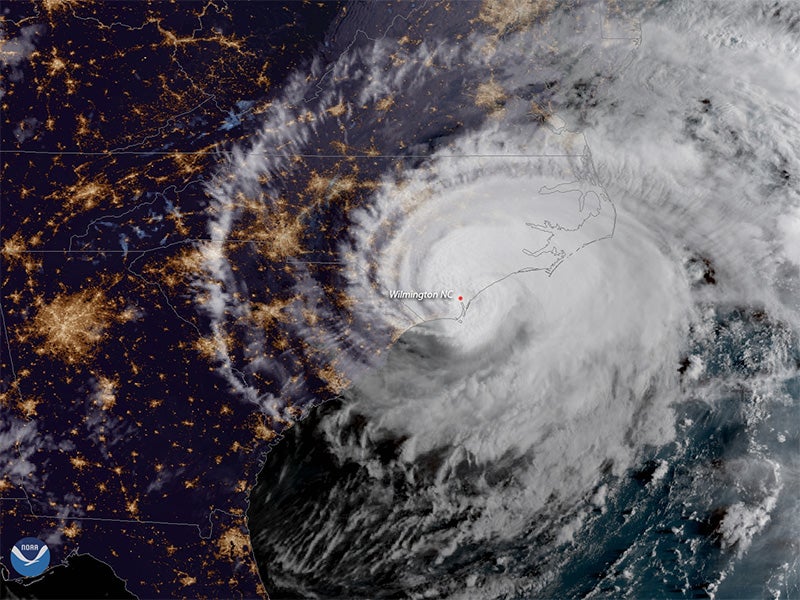 Earthjustice is the premier nonprofit environmental law organization. We wield the power of law and the strength of partnership to protect people's health, to preserve magnificent places and wildlife, to advance clean energy, and to combat climate change. We are here because the earth needs a good lawyer.