Earthjustice Statement on FY2018 Omnibus Appropriations Bill
Congress rejects draconian budget cuts to public health and environmental agencies
Washington, D.C.
—
In response to the FY2018 Omnibus Appropriations bill released this evening, Earthjustice Vice President of Policy & Legislation Martin Hayden issued the following statement:
"One thing clear in the omnibus spending bill released tonight is that Congress, heeding the outrage of millions of Americans, soundly rejected the draconian budget cuts President Trump proposed for the departments and agencies charged with protecting public health and the environment. While the details will matter, the big picture is that most of these agencies have received an overall increase in funding compared to last year. Most notable is the Environmental Protection Agency (EPA), targeted for a 31% cut in the Trump Budget, will instead see a $763 million increase compared to last year's level.
"We commend the tireless efforts by Senate Minority Leader Schumer, Senator Leahy, House Minority Leader Pelosi, and Representative Lowey, and other congressional champions to fight for this funding and to rid this massive spending package of nearly all new anti-environmental riders that attacked among other things vital clean water protections, the Tongass Rainforest in Alaska, gray wolves and other imperiled species.
"However, it is appalling that their counterparts on the Republican side spent the first six months of this fiscal year trying to use the appropriations process to push poison pill riders that only benefit polluters. We are extremely disappointed that a rider was included to deprive rural communities of their right to know about hazardous emissions like ammonia and hydrogen sulfide released by concentrated animal feeding operations (CAFOs). In addition, by wasting hundreds of millions of dollars for additional border fences, barriers, and levees, the omnibus is an affront to frontline communities, wildlife, and natural resources along the U.S.-Mexico border."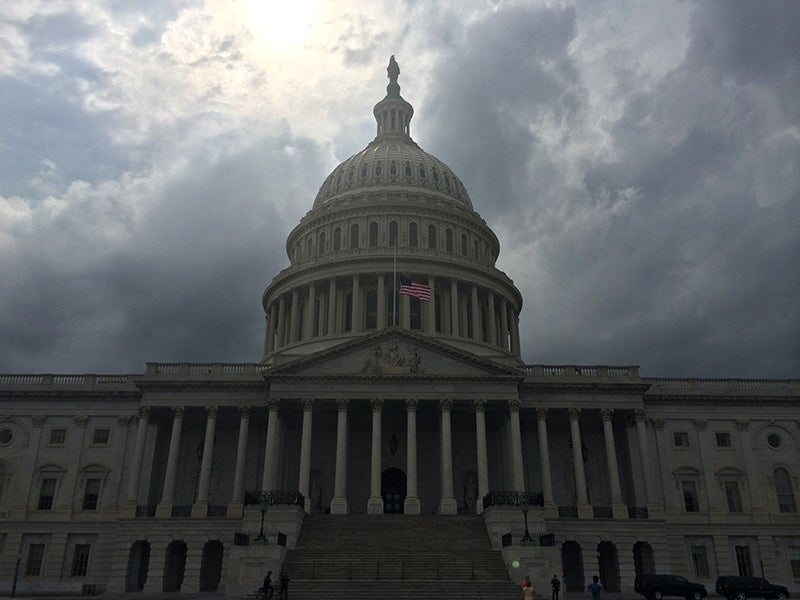 Earthjustice is the premier nonprofit environmental law organization. We wield the power of law and the strength of partnership to protect people's health, to preserve magnificent places and wildlife, to advance clean energy, and to combat climate change. We are here because the earth needs a good lawyer.