EPA Finalizes "Bad Neighbor Rule" Exposing Hundreds of Communities in Eastern States and Texas to Cross-State Air Pollution
Over 36 million people will continue to deal with dangerous ozone levels emanating from upwind states
Washington, DC
—
Today, the Environmental Protection Agency (EPA) issued a final decision to allow harmful cross-state air pollution to continue unchecked. The decision not to adopt limits on ozone-forming pollution was issued under the interstate transport (or "good neighbor") provisions of the Clean Air Act — provisions intended to ensure that upwind states control harmful air emissions that affect air quality in downwind states. The EPA is forgoing clean air protections despite ozone levels in Eastern states that exceed health standards set in 2008, largely due to air pollution blowing in from coal-fired power plants in upwind states.
49 counties with more than 36 million people in the Eastern United States and Texas suffer from ozone levels that exceed the 2008 ozone National Ambient Air Quality Standards (NAAQS). Ozone exposure at this level and below can result in chronic respiratory diseases like asthma, scarring of the lungs, and premature death, and is particularly harmful to children. The areas of the country that suffer from unhealthy air due to cross-state pollution are disproportionately home to communities of color.
"Instead of following the good neighbor provisions of Clean Air Act, EPA created a bad neighbor rule," said Earthjustice staff attorney Neil Gormley. "People are breathing unhealthy air today; EPA should honor their duty under the Clean Air Act, instead of jumping through hoops to protect polluters from compliance."
"Being outdoors should never be detrimental to your health," said Georgia Murray, Staff Scientist for the Appalachian Mountain Club. "Yet this action is one of many by the Trump administration that undermines clean air protection and harms all those who work and play outside."
The EPA held a public hearing on the proposed determination on August 1st of this year prior to the final rulemaking, where state governments and conservation groups called on the agency to adopt strong public health protections.
"Today the Trump administration continues its assault on our children's health by allowing states to send deadly air pollution across state lines," said Matthew Gravatt, the Associate Legislative Director at Sierra Club. "Rather than enforcing the law, the Trump administration is ignoring dozens of monitors showing levels of air pollution that EPA has deemed unsafe for our children, based on a hollow promise that sometime in the future the air will magically clean itself."
"Not only is EPA failing to protect human health, but it is also failing to protect local water quality," said Jon Mueller, Chesapeake Bay Foundation Vice President for Litigation. "Here in the Chesapeake Bay region roughly one-third of the nitrogen pollution entering local waterways and the Bay comes from air pollution. Taking action to reduce harmful air emissions under the 'good neighbor' provision would also help reduce pollution to the Chesapeake Bay, a national treasure."
Background: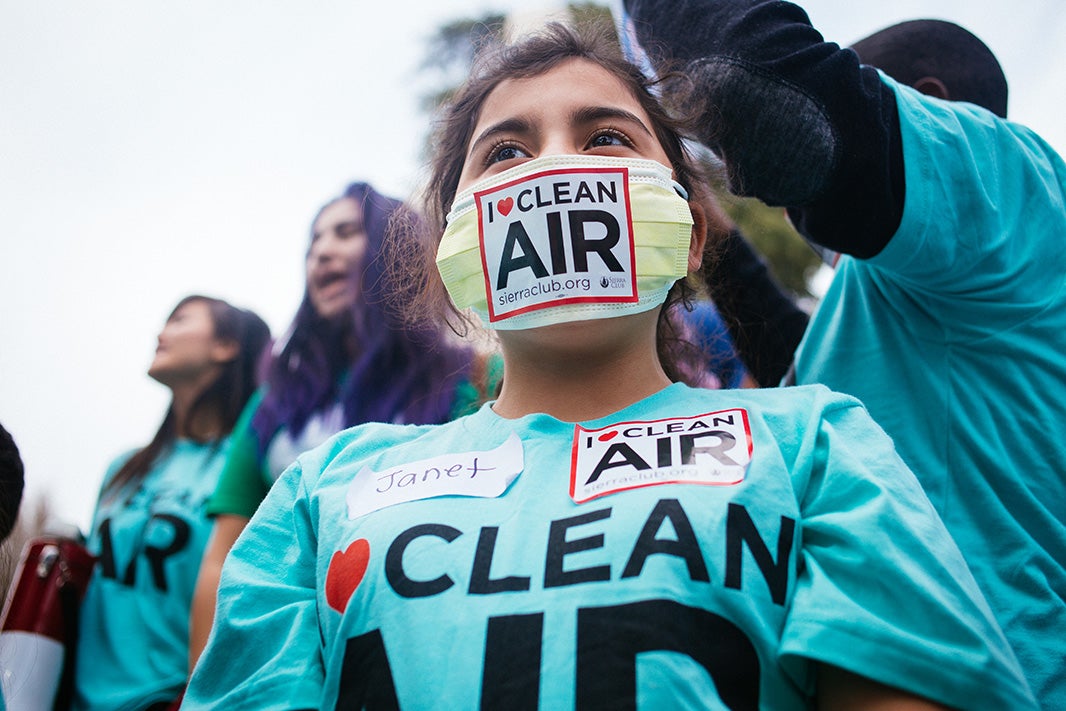 Earthjustice is the premier nonprofit environmental law organization. We wield the power of law and the strength of partnership to protect people's health, to preserve magnificent places and wildlife, to advance clean energy, and to combat climate change. We are here because the earth needs a good lawyer.