Federal Court Affirms Steps to Protect Klamath River Salmon
Victory
—
Court decides not to eliminate protections for salmon in its 2017 decision
Patti Goldman, Earthjustice, Managing Attorney, (206) 343-7340, ext. 1032
Stephanie Tsosie, Earthjustice, Associate Attorney, (206) 343-7340, ext. 1023
Matt Mais, Yurok Tribe, Public Relations Director, (707) 954-0976 (cell)
Glen Spain, Pacific Coast Federation of Fishermen's Associations, (541) 521-8655 (cell)
San Francisco, CA
—
In the face of another tough water year for California and Oregon, threatened coho salmon in the Klamath River will have much better survival chances in 2018, thanks to an April 30 decision in U.S. District Court upholding the injunction entered last year.
The Bureau of Reclamation (BOR) and irrigation districts requested that the Court allow them to forgo the Klamath River flows required by the injunction, which dilute the concentration of deadly parasites that infect juvenile salmon. Another flow, the "flushing flow," has already occurred as required by the injunction, in the days preceding the hearing, and will help prevent the risk of infection for salmon.
Judge William H. Orrick found that, in addition to the flushing flow, the BOR must comply with the requirements of the injunction and set aside water to allow for an "emergency dilution flow" to protect salmon in the event of a disease outbreak.
"This ruling gives salmon a chance at survival, and prevents conditions like those that caused horrific disease outbreaks in past years leading up to this lawsuit," said Patti Goldman, the Earthjustice attorney arguing on behalf of Klamath Riverkeeper and the Pacific Coast Federation of Fishermen's Associations. "This year class of salmon are already in a precarious state and need the water, to survive and to avoid another catastrophe."
The challenges that Klamath River salmon face ripple throughout the Klamath Basin. Recent years have been especially difficult for the Yurok Tribe. Its Tribal Council voted not to have commercial fishing seasons in 2016 or 2017, and even forbade subsistence fishing in 2017 due to low salmon numbers. It was the first year since time immemorial that the Yurok Tribe completely closed its subsistence fishery.
"Our creation story states that the River was made to support the Yurok people — and as long as we don't take more than we need from it, the River will always provide for our livelihood," said Yurok Tribe Chairman Thomas O'Rourke. "Today's decision is another step in a long journey acknowledging the importance of this sacred bond."
For Dave Bitts, president of the Pacific Coast Federation of Fishermen's Associations, it is more proof of the need for all sides to work together in a region where scarce water resources have been over-allocated for years.
"It's a real challenge. I think we have a better chance of meeting it if we work cooperatively than if we're fighting each other in court all the time," Bitts said.
"If we don't make the choice now to be more sustainable, we're going to be forced to — so, we might as well start planning how we're going to do that now," added Klamath Riverkeeper Interim Director Amanda Ford. "I think what's happening, especially in the upper Klamath Basin, is a really good chance to do that. Getting along doesn't necessarily mean we all agree on everything. It means that we respect each other enough to not damage the place our future generations are going to live."
Reporter Resources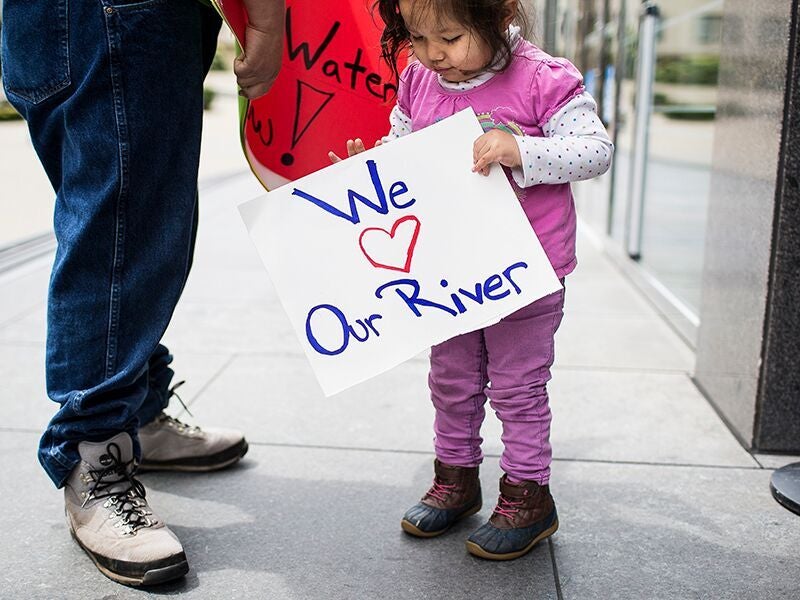 Earthjustice is the premier nonprofit environmental law organization. We wield the power of law and the strength of partnership to protect people's health, to preserve magnificent places and wildlife, to advance clean energy, and to combat climate change. We are here because the earth needs a good lawyer.