June 1: No More Formaldehyde In Wood Products Made, Sold In U.S.
Victory
—
The new rules limit the amount of formaldehyde emitted from wood products produced domestically or imported from overseas
Patti Goldman, managing attorney, Earthjustice, (206) 343-7340, ext. 1032
,
Jackson Morrill, president, Composite Panel Association, (703) 724-1128, ext. 243
San Francisco, CA
—
This Friday is a big day for American consumers — and most don't even realize it. As of June 1, 2018, it is illegal to manufacture or import composite wood products in the United States if they contain excessive amounts of formaldehyde.
This major improvement to consumer safety is the result of a lawsuit filed in October 2017. The Sierra Club and Louisiana-based A Community Voice, represented by Earthjustice, challenged the U.S. Environmental Protection Agency (EPA) and Administrator Scott Pruitt's delay of the formaldehyde limits. The plaintiffs watched people become ill from exposure to formaldehyde, a carcinogen that causes respiratory ailments and exacerbates asthma.
The products involved are the paneling, cabinets and flooring often used in manufactured housing and travel trailers. The wood products — particleboard, plywood, fiberboard — contain adhesives, and the adhesives contained formaldehyde.
The health problems came into sharp focus in 2005, when Hurricanes Katrina and Rita sent thousands of Gulf Coast residents into temporary, emergency housing built with materials containing formaldehyde. Many people complained of splitting headaches, burning nostrils, breathing troubles and more.
In the wake of these serious health issues, Congress passed a law in 2010 requiring the EPA to adopt the California Air Resources Board's (CARB) tough formaldehyde-emissions standards for composite wood products nationwide. But the EPA fell into a multiyear pattern of delaying putting the new limits in place.
The groups decided the pattern must stop — and in February 2018, they won their lawsuit. The June 1 deadline was set a few weeks later in federal court.
The deadline got more attention in the wood-products industry than in the general public, as manufacturers and their trade associations closely followed the case. Not all were in favor of the changes, but many American and Canadian panel producers had already begun voluntarily complying with the CARB regulation. They were frustrated by the EPA's inaction, and by years of being undercut in the marketplace by cheaper, imported products that contain formaldehyde.
Today, they're hoping for a level playing field, according to Jackson Morrill, president of the Composite Panel Association in Leesburg, Virginia. Its members represent more than 90 percent of industry manufacturing capacity. Morrill said the industry has high hopes for the national standards, which are now known as the Toxic Substances Control Act (TSCA) Title VI.
"Unique to U.S. producers, TSCA Title VI requires 100-percent compliance, 100-percent of the time, in all 50 states," said Morrill. "This extra level of scrutiny means that U.S. producers must be on their game all the time."
Morrill said "a significant majority" of U.S. and Canadian manufacturers are now TSCA Title VI certified. Certification means panel producers must have a quarterly audit of their facilities by an EPA-approved third party; and product samples must be tested quarterly in an EPA-approved lab, "using testing methods that have been proven to be effective under CARB's regulatory program." In addition, the manufacturers must test their own products by lot, and report the results to the third-party certifier."
The new rules also limit the amount of formaldehyde emitted from wood products imported from overseas, which is great news for health and safety in North America.
Of course, now it's up to the EPA to step up and take its regulatory responsibilities seriously.
"We believe that to best protect consumers and ensure fair competition among manufacturers, new regulations must be paired with adequate enforcement resources, and commitments at the federal and state levels to enforce the requirements," said Morrill.
Individuals must also do their part. Look for labels, both on paneling and finished goods made with composite wood, which show compliance with TSCA Title VI.
"It all began with the brave individuals who spoke out when their health suffered in the FEMA trailers," said Patti Goldman, an Earthjustice attorney who handled the case. "They demanded that the federal government prevent a recurrence of this tragedy, and the protections are now a reality because the courts held the EPA to the law."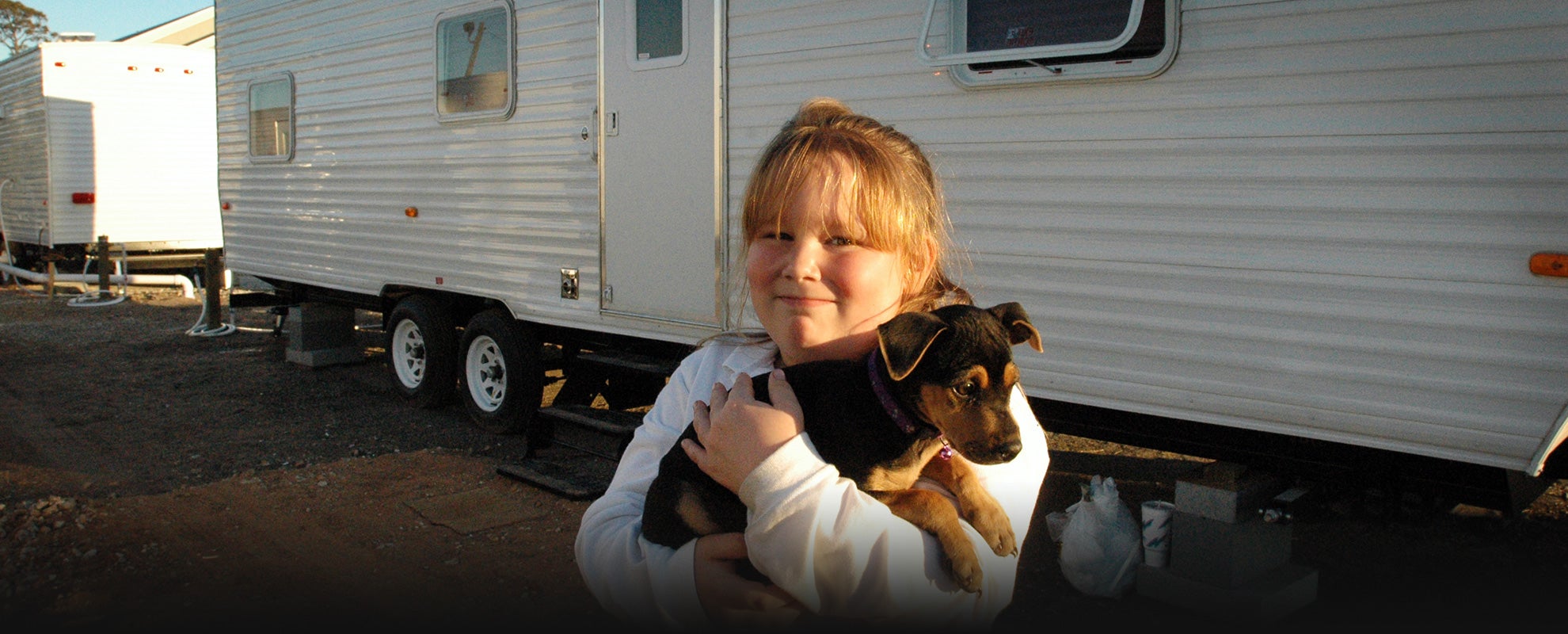 Earthjustice is the premier nonprofit environmental law organization. We wield the power of law and the strength of partnership to protect people's health, to preserve magnificent places and wildlife, to advance clean energy, and to combat climate change. We are here because the earth needs a good lawyer.