Longtime Environmental Advocate Winsome McIntosh Becomes Earthjustice Trustee
McIntosh has been part of the Earthjustice family for over 40 years
San Francisco, CA
—
Winsome McIntosh, the President of the McIntosh Foundation and ardent sponsor of environmental causes, has joined the Earthjustice Board of Trustees.
Winsome and her late husband, Michael McIntosh, started supporting "The Sierra Club Legal Defense Fund" in 1971, before the organization changed its name to Earthjustice. Michael served on the board for 23 years.
"Joining the Earthjustice board is deeply personal for me," said Winsome McIntosh. "I can continue my husband's environmental legacy while supporting our goal of using legal strategy to bring about systemic change."
The McIntoshes' devotion to conservation and protecting endangered species was instrumental in opening the Earthjustice Alaska Regional Office in Juneau and the Florida Regional office. McIntosh is committed to promoting environmental law as a means to address climate change and other environmental issues.
"Since the Juneau office's opening in the late 1970's, Winsome's longstanding advocacy for the wildlands and wildlife of the Tongass has inspired us, and she still stands as one of the strongest voices of support for our work protecting Southeast Alaska," said Eric Jorgensen, Earthjustice Alaska managing attorney.
McIntosh was one of the first women to graduate with a business degree from the University of Florida in 1966. She served on boards of multiple organizations, including Defenders of Wildlife, American Conservation Association and the League of Conservation Voters. She also founded ClientEarth, a public interest environmental law firm based in Europe. Her business knowledge and extensive experience as a trustee with other environmental organizations gives her invaluable insight that will greatly benefit Earthjustice.
"Winsome was one of Earthjustice's earliest champions whose passion helped drive our success," said Earthjustice President Abigail Dillen. "Her vast accomplishments, both in partnership with her husband and in her own right, exemplify how lucky Earthjustice is to have someone like her on our team."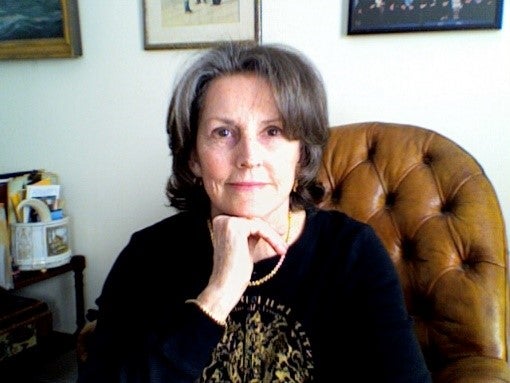 Earthjustice is the premier nonprofit environmental law organization. We wield the power of law and the strength of partnership to protect people's health, to preserve magnificent places and wildlife, to advance clean energy, and to combat climate change. We are here because the earth needs a good lawyer.