New Report Documents Widespread Groundwater Contamination at Georgia Coal Ash Dumpsites
11 of 12 of Georgia's coal-fired power plants are leaking toxic pollutants into the groundwater
Atlanta, GA
—
Toxic coal ash pollutants are leaking into groundwater from 92 percent of Georgia coal-fired power plants, according to an analysis by the Environmental Integrity Project and Earthjustice of industry data made available for the first time this year.

Read the report online, or download PDF.
Eleven of the state's 12 coal-fired power plants are leaking pollution into the state's underground water supplies, and 10 of these 11 polluting plants are owned by a single company, Georgia Power, according to the report, "Georgia at a Crossroads: Groundwater Contamination from Coal Ash Threatens the Peach State."
Public utility data examined for the report show that all of Georgia Power's coal ash ponds that have been accepting waste over the last three years fail to comply with 2015 EPA coal ash regulations. These regulations require that disposal sites be built more than five feet above groundwater with no underground connections that could allow them to leak pollutants into the aquifer.  

Flora Champenois / Earthjustice
Georgia's coal-fired power plants. Eleven of the state's 12 coal-fired power plants are leaking pollution into the state's underground water supplies.
"Georgia is at a crossroads with respect to the toxic legacy of coal-burning," said Environmental Integrity Project attorney Abel Russ, one of the authors of the report. "If coal ash is left buried in groundwater, then the contamination we see now will only get worse, and it will continue for generations. Hopefully, Georgia will take the other path, and require the real cleanup of all coal ash dumps, including those that were abandoned years ago."
Earthjustice Senior Counsel Lisa Evans, co-author of the report, said: "Because utilities were forced to report groundwater monitoring data by the 2015 coal ash rule, as well as report whether their coal ash ponds are actually sitting in groundwater, we now know the scope and severity of water contamination from coal ash in Georgia. Now that communities can see the evidence of toxic pollution leaking from these ponds, they can hold utilities accountable. Georgia Power should not be let off the hook."
For decades, Georgia Power has operated power plants that generate tens of millions of tons of coal ash, the toxic byproduct of burning coal. The coal ash was mixed with water and dumped primarily in unlined basins or ponds near the plants. These ponds operated for years with little or no state or federal oversight. In 2015, federal coal ash regulations (the Coal Combustion Residuals Rule "CCR rule") required utilities to report data from groundwater monitoring on public websites. In March of 2018, these data became available to the public for the first time. The "Georgia at a Crossroads" report analyzes these newly-available groundwater monitoring data.
Coal ash contains a hazardous brew of toxic pollutants including arsenic, boron, cadmium, chromium, lead, radium, selenium and more. The toxics in coal ash can cause cancer, heart disease, reproductive failure, and stroke, and can inflict lasting brain damage on children. Georgia Power owns all of the contaminated waste sites located near lakes and rivers. 
Jennette Gayer, the Director of Environment Georgia, said: "This report gives new energy to the efforts of Environment Georgia and the Georgia Water Coalition to ensure all coal ash in Georgia is stored in dry, lined, and capped facilities.  We call on Georgia Power, Governor-elect Kemp and the Georgia Legislature to prevent further contamination of our waterways from coal ash."
The data provided by Georgia Power indicate that unsafe levels of hazardous toxins, including arsenic, cobalt, boron, radium, and molybdenum, have contaminated the groundwater at 10 of Georgia Power's 11 coal plants.  Most drinking water wells near the sites have not been tested for toxins, so it is not known if the contaminated groundwater is currently threatening public health. However, since Georgia Power intends to leave most of its coal ash permanently in these leaking ponds, the sites will continue to release pollutants into Georgia's waters.
The report, "Georgia at a Crossroads," features data released by power companies on their websites for the first time in 2018 in response to requirements in the 2015 EPA coal ash regulations. Some of the local examples highlighted in the report include:
At Plant Hammond in Floyd County, the groundwater has levels of arsenic (a carcinogen) up to 40 times the federal standard;
At Plant Bowen near Euharlee, located 50 miles northwest of Atlanta, groundwater has levels of boron (an element that can cause low birth weight and stunted growth in children as well as harm male reproductive organs) up to 10 times its safe level; and levels  of antimony (which can also reduce fetal growth) up to 3 times its safe level;
At the now-closed Plant Harlee Branch in Milledgeville, southeast of Atlanta, cobalt (which can cause heart damage) exceeds safe levels in five wells, with concentrations up to 50 times the health-based standard;
At Plant McIntosh near Rincon, north of Savannah, both arsenic and lithium levels are more than 3 times their safe levels;
Plant Scherer in Juliette, in central Georgia, has a widespread cobalt contamination problem, with average levels in eight wells exceeding the health-based standard, in some cases by 20 times or more;
Plant Wansley near Carrollton, in West Georgia, also has a cobalt problem, with unsafe levels in 11 wells, and also has unsafe levels of boron, lithium, radium, and sulfate;
At Plant Yates, near Newnan, southwest of Atlanta, beryllium, boron and cobalt all exceed safe levels in one or more wells.
"The people of Georgia deserve to have their rivers, lakes and water supplies protected from the arsenic and other toxic pollutants leaking out of these unlined coal ash ponds," said Jen Hilburn, the Altamaha Riverkeeper.  "Our Ocmulgee and Oconee Rivers, Lakes Sinclair & Oconee, the Golden Isles and all our waterways in Georgia are precious resources for our communities. It is over-due for utilities to stop polluting our waters, our heritage and excavate all these leaking ponds."
Chris Bowers, senior attorney for the Southern Environmental Law Center, said: "Moving coal ash to dry, lined storage out of our groundwater and away from our rivers is the only solution that we know works to stop this ongoing pollution.  Georgia Power has already proved that removal is appropriate and feasible at several of its smaller sites and ponds in coastal areas — it's time to apply that standard for responsible handling of coal ash across the board at every site."
Background:
On November 17, 2018, all utilities nationwide were required by the federal coal ash rule to publish evidence of compliance with safe siting requirements. All 10 of the ash ponds owned by Georgia Power that were required to document their compliance admitted to violating the federal rule that requires the bottom of coal ash ponds to be five feet above groundwater or have no connection between the aquifer and the ash pond.
The 10 coal ash ponds that violate the aquifer separation requirement are located at 6 plants, including Plant Bowen, Hammond, McIntosh, Scherer, Wansley, and Yates. At four of these unlined ponds, Georgia Power intends to permanently leave at least 30 million tons of coal ash, even though the bottoms of the ponds are in contact with groundwater. Such permanent placement will ensure that toxic contaminants will continue to be released to Georgia waters.
Lastly, the report documents the apparent violation of federal and state law regarding leaking coal ash landfills at six Georgia Power plants, including Plant Bowen, Hammond, McIntosh, Scherer, Wansley and Yates. At five of the plants, Georgia Power has posted data indicating the landfills are leaking pollutants at harmful levels to the groundwater. Georgia Power, however, has not commenced the required monitoring to determine the extent of the contamination and determine whether cleanup is necessary, as required by state law and the federal CCR rule.
In July of 2018, the EPA, under Acting Administrator Andrew Wheeler began the process of rolling back the rule that requires utilities like Georgia Power to report groundwater monitoring data at their plants. Earthjustice filed a petition for review of that rulemaking, and it is currently under review in federal court.
In August of 2018, Earthjustice, on behalf of clients, secured a legal victory that would strengthen the 2015 rule and address hundreds of coal ash sites previously unregulated by the federal government, including legacy coal ash ponds owned by Georgia Power.
In April of 2018 Georgia filed an application for approval of a state-run coal ash program, which would cede federal authority over coal ash regulations to the State.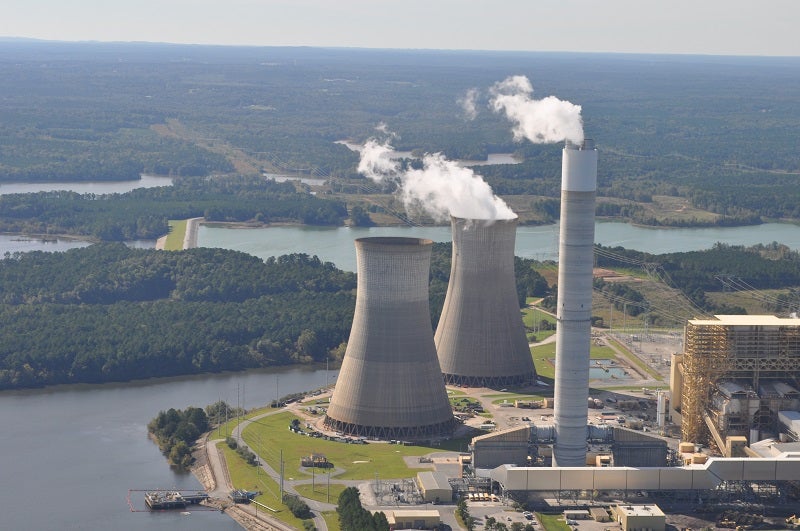 Earthjustice is the premier nonprofit environmental law organization. We wield the power of law and the strength of partnership to protect people's health, to preserve magnificent places and wildlife, to advance clean energy, and to combat climate change. We are here because the earth needs a good lawyer.