The Golden State Commits to Entirely Clean Energy
Victory
—
Governor Jerry Brown signs SB 100, committing California to 100 percent clean electricity by 2045
Sacramento, CA
—
California Governor Jerry Brown signed Senate Bill 100 on Monday, committing the world's fifth largest economy to 100 percent clean electricity by 2045. He also issued an executive order establishing a new target to achieve carbon neutrality.
"California just signed one of the world's most ambitious clean energy bills into law," said Abigail Dillen, Earthjustice's incoming president. "While the Trump administration is pushing the agenda of big polluters, California is proving that it's possible to power major economies entirely with clean energy. California's bold move, following Hawaiʻi's historic commitment in 2015, demonstrates that states are charging ahead to get off fossil fuels and build a clean energy future."
Earthjustice partnered with a diverse coalition of advocates across the state to push the California legislature to pass SB 100. Thousands of Californians wrote and called their legislators urging support for SB 100 over the last year.
"It was an exciting day for Californians to see SB 100 become law," said California Policy Advocate Erica Martinez , who spearheaded Earthjustice's work on this landmark legislation. "Earthjustice is proud to be part of the strong coalition of labor groups, clean energy businesses, faith communities, health advocates, environmental groups and environmental justice voices demanding a better future for the Golden State. Together, we were powerful, we were clear, and we were effective."
"I was honored to hand Governor Brown the pen to sign SB 100 into law, knowing that this bill will help the California communities most overburdened by pollution. Thousands of Earthjustice supporters in California contacted their legislators over the last two years urging them to pass this vital bill. We can't forget that the engine behind SB 100 was local voices across the state focusing on the local impacts of climate change."
California is the second state to commit to zero carbon electricity in the United States. In 2015, Hawaiʻi passed a bill to transition the state to 100% renewable energy by 2045. Legislators in Massachusetts have recently considered a bill to power the state with 100% renewable energy by 2047.
Right to Zero is an Earthjustice campaign to create a zero-emissions California by transforming our energy and transportation economies. With renewable electricity and electric transportation, California can clean up the air in the most polluted communities in the country, spur job-creating innovation, and defend our climate. California is ready for zero — and zero is ready for us.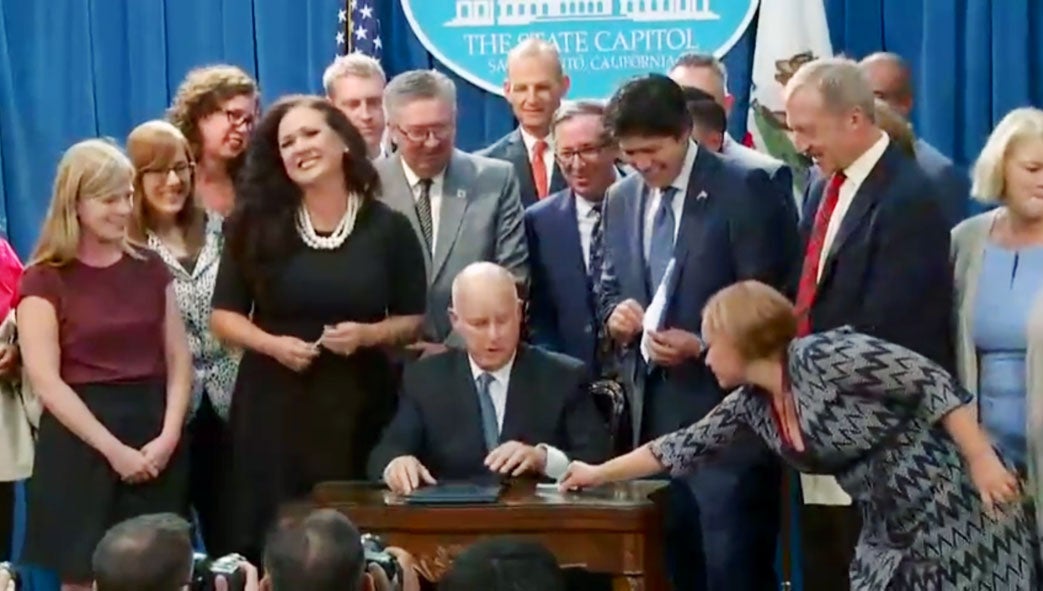 Earthjustice is the premier nonprofit environmental law organization. We wield the power of law and the strength of partnership to protect people's health, to preserve magnificent places and wildlife, to advance clean energy, and to combat climate change. We are here because the earth needs a good lawyer.