U.S. District Court Rules in Favor of Community Groups in Response to EPA Complaint
Victory
—
U.S. Environmental Protection Agency has 30 days to find that California agencies have failed to submit clean air plans for the San Joaquin Valley
Colin O'Brien, Earthjustice, (415) 217-2010
Valerie Gorospe, The Center on Race, Poverty, & the Environment, (661) 303-1032
Mark Rose, National Parks Conservation Association, (559) 385-6148
Oakland, CA
—
In a significant legal victory for clean air advocates, the U.S. District Court for the Northern District of California granted a motion for summary judgement in response to a formal complaint filed against the U.S. Environmental Protection Agency (EPA) last month. The complaint was submitted by Earthjustice, representing community groups Committee for a Better Arvin and Committee for a Better Shafter, along with Medical Advocates for Healthy Air, and National Parks Conservation Association. The court order requires the EPA to sign a final rule within 30 days announcing its findings that California has failed to submit three overdue plans to reduce emissions of harmful fine particulate matter pollution (PM2.5).
The court's order declares that EPA has ignored its duty under the Clean Air Act to issue findings that both the San Joaquin Valley Air Pollution Control District (Air District) and the California Air Resources Board (CARB) failed to submit three overdue plans to meet PM2.5 air quality standards, some of which were set over 20 years ago. The court-ordered findings by EPA will be significant because, once issued, officials with the Air District and CARB must submit the required air quality plans within 18 months or face sanctions.
Four of the nation's six dirtiest cities for both long and short-term particle pollution are found within California's San Joaquin Valley according to a recent report by the American Lung Association (ALA). PM2.5 can penetrate deep into the lungs, enter the bloodstream, and is correlated with higher incidences of asthma, heart disease, heart attack and premature death. The Valley remains the only region in the nation listed as serious nonattainment for fine particle pollution standards set in 1997. "This is a big victory for us after so many years. Our communities have been neglected and now we might finally see concrete actions. For our communities this victories translate into a piece of mind," said Estela Escoto-Garcia, president of Committee for a Better Arvin.
Earthjustice Staff Attorney Colin O'Brien highlights, "The Clean Air Act has not been implemented as Congress intended in the San Joaquin Valley, and community members are suffering as a result. We appreciate that the court has directed EPA to make prompt findings that Valley and state officials have neglected to submit timely plans to improve air quality. Now the onus is on the Air District and the State to formulate a plan with concrete measures to effectively reduce PM2.5 pollution and protect residents' health."
Kevin Hamilton, a Registered Respiratory Therapist and founder of Medical Advocates for Healthy Air, sees first-hand the effects of PM2.5 pollution on his patients. He remarked: "Valley doctors and their patients are tired of waiting for local, state and EPA officials to obey the law and clean up our air. Hopefully this direction from the court will spur meaningful steps toward cleaner air and better health."
Anabel Marquez from Committee for a Better Shafter, "This is very happy news and is a very good advancement to our cause and our communities. This also proves that we should never stop fighting for our communities. It is very satisfying that amongst so many negative things we are able to achieve these type of victories. This might seem like a small step, but for communities that have been waiting for 20 years this seems like the light at the end of the tunnel."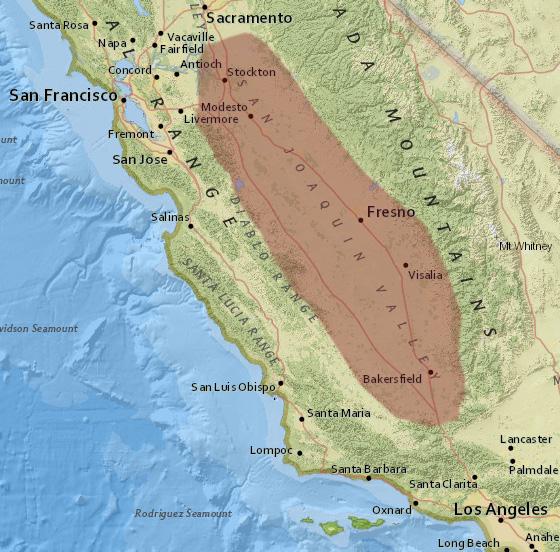 Earthjustice is the premier nonprofit environmental law organization. We wield the power of law and the strength of partnership to protect people's health, to preserve magnificent places and wildlife, to advance clean energy, and to combat climate change. We are here because the earth needs a good lawyer.