Communities Affected by Oil Refineries Applaud Measure to Regulate Toxic Hydrogen Cyanide Emissions
Rep. Diana DeGette's bill would finally set standards, require monitoring, and enforce limits on dangerous pollutant
Joel Minor, Earthjustice, (303) 996-9628
Isabel Segarra, Earthjustice, (202) 745-5219
Emma Cheuse, Earthjustice, (202) 745-5220
Candi CdeBaca, Cross Community Coalition, (720) 289-7884
Brea Zeise, Project Voyce, (303) 292-2488
Juan Parras, t.e.j.a.s., (281) 513-7799
Ean Tafoya, Colorado Latino Forum, (720) 621-8985
Drew Dutcher, Elyria and Swansea Neighborhood Association, (303) 349-4360
Emily Gedeon, Sierra Club Colorado Chapter, (720) 308-6055
Juan Gallegos, Conservation Colorado Protégete, (303) 405-6731
Denver, CO
—
Yesterday, U.S. Rep. Diana DeGette introduced the Protecting Communities from Hydrogen Cyanide Act of 2019, a measure that would plug a loophole in the Clean Air Act that for years has allowed oil refineries to emit tons of dangerous pollutants into neighborhoods across the country.
The bill calls for the Environmental Protection Agency (EPA) to use the best available science to set limits on hydrogen cyanide emissions to assure the safety of vulnerable populations and protect fetal and children's health. Hydrogen cyanide is a dangerous gas that can cause nausea, headaches, convulsions, respiratory failure, and other serious conditions. It has been classified as an agent of chemical warfare.
The bill also calls for fence-line monitoring of hydrogen cyanide emissions with real-time reporting available to the public online. It would require an alert system to notify communities in the event of an emergency release.
Refineries would have one year from the time the EPA issues the new rule to comply with the limits, and the requirements will be added to federal air operating permits for each refinery.
The EPA would be required to hold at least two public hearings in communities affected by the refineries during the course of writing the regulations, and the EPA and states would be allowed to set even more stringent pollution limits and expand monitoring requirements.
Among the communities near refineries that would win health protections through this bill are people living near the Suncor refinery near Denver and the Valero refinery in Houston, Texas. Both Suncor and Valero have sought permits to exploit a loophole that allows them to suggest their own limits on hydrogen cyanide pollution and have faced strong community opposition.
"Earthjustice supports Rep. DeGette's commitment to setting a health based standard for this dangerous pollutant," said Joel Minor, a Denver-based Earthjustice attorney. "There is a lot we don't know about how much hydrogen cyanide communities near refineries here in Denver and Commerce City — and around the country — are exposed to, and this bill will help answer those questions."
"Our community has borne the brunt of so many different sources of pollution for decades at the expense of our health and wellness," said Candi CdeBaca of Cross Community Coalition. "We are proud of our elected leaders for proposing this bill to address one of those sources that puts our health at risk."
"A limit is definitely needed to regulate hydrogen cyanide," said Juan Parras, director of Texas Environmental Justice Advocacy Services. "Here in Manchester, Texas, an environmental justice community surrounded by seven major industrial facilities, the Valero Refinery applied for a state permit to release an astounding 512 tons of hydrogen cyanide."
"The people of the Elyria, Swansea, and Globeville neighborhoods in Denver have lived with the dangers and uncertainties of unchecked hydrogen cyanide emissions from the Suncor Refinery for too long," said Ean Tafoya, treasurer of the Colorado Latino Forum. "It's long past time for the EPA to address this environmental injustice."
"We hope there will be a growing public awareness about all forms of air pollution in our region and ways to address it," said Drew Dutcher, president of the Elyria and Swansea Neighborhood Association (ESNA) in Denver. "North Denver and Commerce City hold our most vulnerable populations — poor, minority, ignored by leaders — and they are the ones are also most impacted by pollution from many sources. The Suncor refinery and its emission of cyanide gas is an outstanding example of the selective neglect of a disadvantaged population, and ESNA is grateful for the work to address this huge and growing problem."
"We've been concerned for years about the public health effects of facilities like Suncor in north Denver," said Becky English, a Colorado Sierra Club volunteer leader. "Fallout from industrial operations and infrastructure always impacts nearby vulnerable people the most, so this is a social justice issue. We applaud Rep. DeGette's leadership on this issue."
"Air quality affects all of us. In Denver, we always talk about the brown cloud and the impacts of that on health," said Juan Gallegos, Director of Protégete. "At the same time communities like Elyria, Swensia, and Commerce City bear the brunt of any emissions of the Suncor Refinery. Coincidentally those communities are composed of a large number of People of Color who are too often overlooked for environmental protections. This proposed legislation is necessary to begin to better protect this impacted community."
DeGette serves as chair of the House panel that oversees the EPA. In announcing her bill at a press conference last month, she said, "One of our government's most important responsibilities is to protect the health and well-being of the communities we represent. In this case, the federal government failed to meet those obligations."
In 2015, in response to a lawsuit, EPA finalized national standards for refinery emissions that reduced many health risks posed by refineries — but not hydrogen cyanide. Earthjustice challenged EPA's 2015 rule in court on behalf of community and national environmental groups, in part because the rule failed to control toxic air emissions and protect public health as the Clean Air Act requires. The lawsuit is currently held in abeyance because in 2016, EPA chose to reconsider harmful loopholes built into the rule, and the agency's reconsideration process is still underway.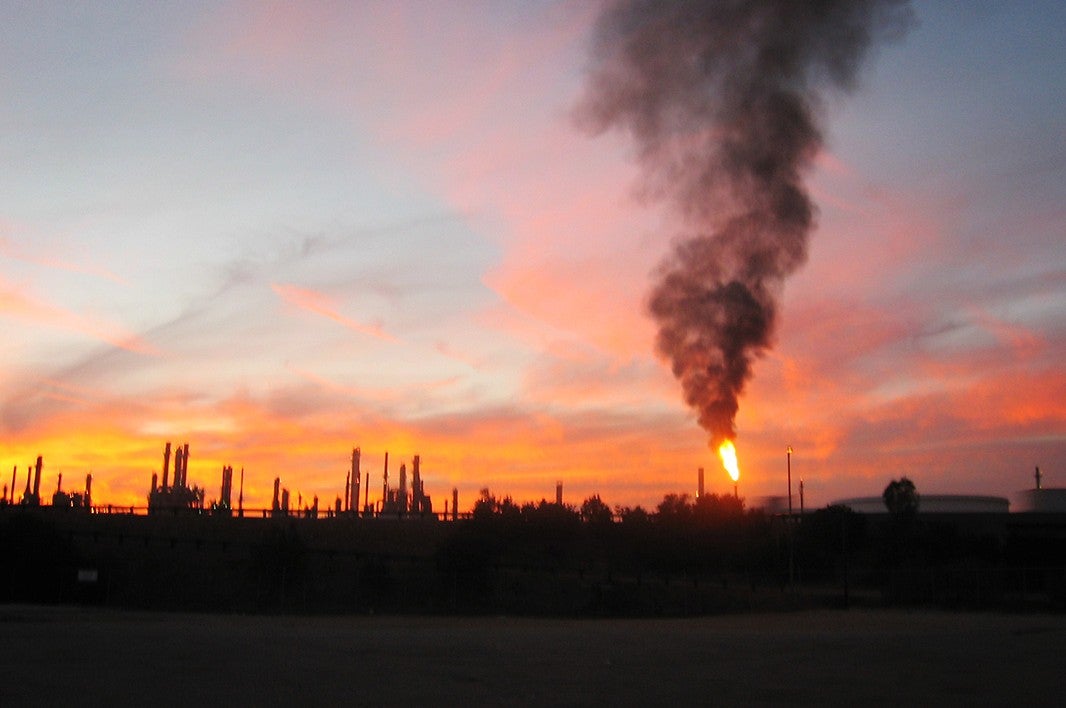 Earthjustice is the premier nonprofit environmental law organization. We wield the power of law and the strength of partnership to protect people's health, to preserve magnificent places and wildlife, to advance clean energy, and to combat climate change. We are here because the earth needs a good lawyer.